May 25, 2017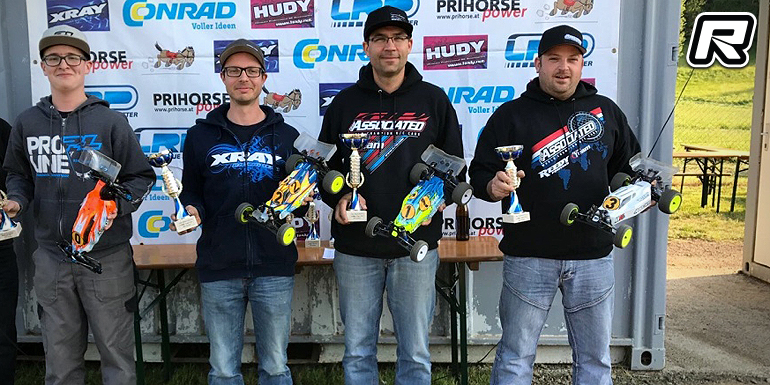 Round 1 of the Austrian 1/10th Electric Off-road Nationals was held at the MRC Oberaich track. Although rather big for a 1/10th scale race the track is among the favourite of most drivers with the natural dirt surface being very challenging but a lot of fun. Saturday started off with a track that got really bumpy but also offered high traction yet overnight rain changed things massively, leading to much lower grip but a smoother track. After some very close racing in the 2WD mains, Peter Pinisch (Team Associated) walked away with the win from Xray's Hupo Hönigl while Stefan Pfeiffhofer (Team Associated) had to settle for 3rd overall.
2WD final results:
1. Peter Pinisch – Team Associated
2. Hupo Hönigl – Xray
3. Stefan Pfeiffhofer – Team Associated
4. Martin Kreil – Team Associated
5. Lucas Grainer – Team Associated
6. Marcel Reketty – Yokomo
7. Rene Trauner – Yokomo
8. Roland Hauleitner – Team Associated
9. Thomas Pumpler – Yokomo
10.Mathias Presolly – TLR
The 4WD class had Hupo Hönigl (Xray) leading the way with a clean sweep of the qualifiers and A-mains to take the day's win from Peter Pinisch (Team Associated). Team C driver Martin Kreil would come in 3rd overall.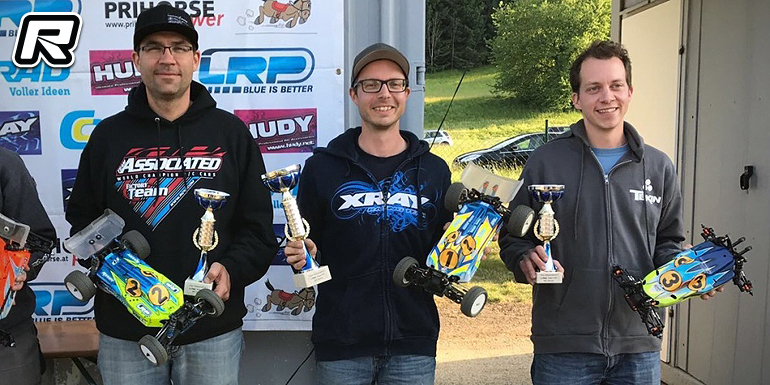 4WD final results:
1. Hupo Hönigl – Xray
2. Peter Pinisch – Team Associated
3. Martin Kreil – Team C
4. Stefan Pfeiffhofer – Team Associated
5. Rene Trauner – Xray
6. Thomas Diesselbacher – Xray
7. Roland Hauleitner – Team Associated
8. Thomas Pumpler – Yokomo
9. Mathias Presolly – Team Associated
10.Marcus Prihoda – Xray
Source: Xray [teamxray.com]
---