June 22, 2017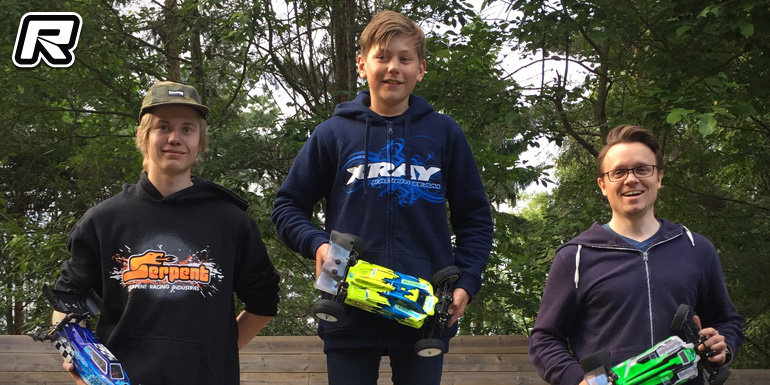 The Hveren Raceway of Oslo, Norway played host to the 4WD portion of the popular Summer Champs race. Xray's Daniel Kobbevik would set the early pace by winning all three qualifiers to take the overall TQ from Serpent driver Marius Kristiansen and Schumacher's Steffen Larsen. The opening A-main then was smooth sailing for Daniel who took a convincing win from Marius and Steffen. A2 was pretty much a blue print of the opening main with Daniel looking smooth and controlled while others struggled to follow his pace. Behind him it was again Marius and Steffen for the top 3. For A3 Daniel opted to sit out to not disturb the race for the final podium spots. After some eventful five minutes it was Marius Mossum (Xray) with the win from Steffen Larsen and Magne Kobbevik, giving a podium result of Daniel, Marius Kristensen and Marius Mossum.
4WD Buggy final results:
1. Daniel Kobbevik – Xray – Hobbywing
2. Marius Kristensen – Serpent – Racing Performer
3. Marius Mossum – Xray – ORCA
4. Steffen Larsen – Schumacher – Reedy
5. Magne Kobbevik – Xray – Hobbywing
6. Andreas Sandgrind – Yokomo – Reedy
7. Marius Westfold – Xray – ORCA
8. Anders Falch – Xray – Hobbywing
9. Joakim Berg – Yokomo – Racing Performer
10.Jo Stian Steffenrud – Yokomo – Racing Performer
Thanks to Way to Win for the report.
---