June 2, 2017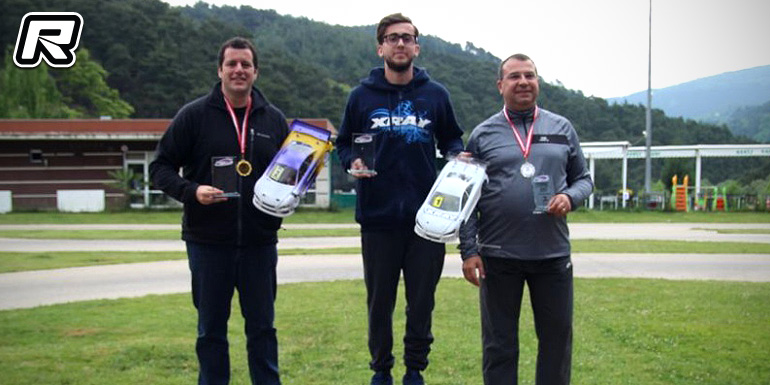 Round 2 of the Turkish On-road National Championship was held at the BUMOD track recently. The event kicked off on Friday with practice on a pretty dusty track that made setup critical. In Touring Modified it was Ahmet Kasap who swept the qualifiers to take the overall TQ and in the Touring Stock class it was again Ahmet who took the TQ honours by coming out fastest in the last three qualifiers while Mustafa Alp took the opening two rounds. Unfortunately Sunday's electric finals had to be cancelled due to rain meaning Ahmet would take the overall win in both classes as the results were based on the qualifying results.
Touring Modified final results:
1. Ahmet Kasap – Xray
2. Deyvi Levitas – Xray
3. Sertaç Yalım – Xray
4. Emre Yazıcı – Schumacher
5. Mustafa Erdonmez – Xray
6. Erhan Yılmaz – Yokomo
7. Yalçın Kamber – Yokomo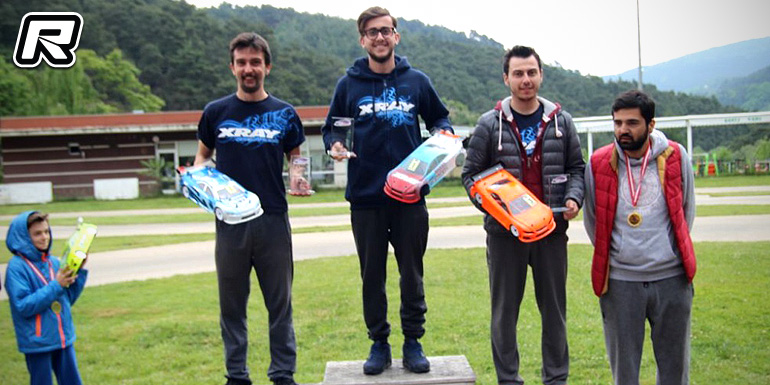 Touring Stock final results:
1. Ahmet Kasap – Xray
2. Mustafa Alp – Xray
3. Kağan Aydın – Xray
4. Onur Karacuhalılar – Xray
5. Sefer Kursad Alalma – Xray
6. Emirhan Savaş – Xray
7. Deyvi Levitas – Xray
8. Poyraz Serezlioğlu – Xray
9. Hasan Akyürek – Xray
10.Berk Öğretmen – Xray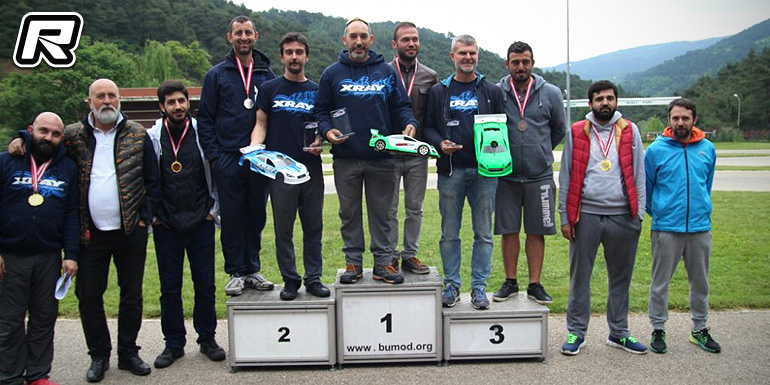 In the Nitro Touring main, that was held on Sunday despite the weather conditions, it was runner-up after the qualifiers, Alain Sarafyan who made a clever tyre choice that allowed him to control the race from the front. Behind him teammate Mustafa Alp was in 2nd and under pressure from Serdar Sakallıoğlu. Due to running very soft tyres Alain had to control his pace especially in the closing stages but with a large enough margin on the field he was able to bring home the win.
Nitro Touring final results:
1. Alain Sarafyan
2. Mustafa Alp
3. Serdar Sakallioglu
4. Halit Korpe
5. Sertac Palaz
6. Onur Karacuhalilar
7. Derbent Yuksel
8. Cengiz Sonmezler
9. Kubilay Kutuk
10.Onur Vardar
Source: Xray [teamxray.com]
---