July 28, 2017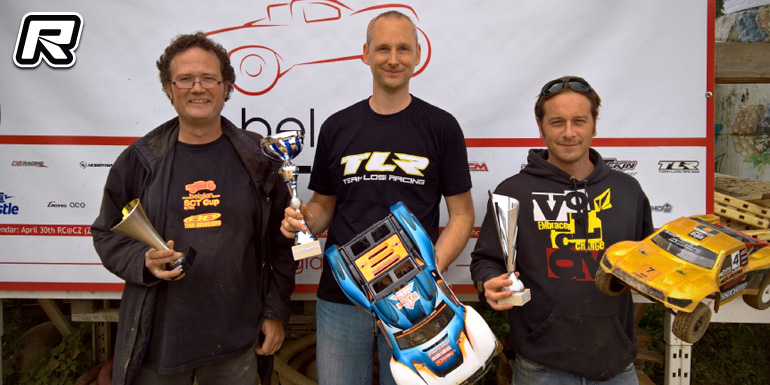 After the missed Belgium SCT race in Merchtem in June, everyone was looking forward to this very first race organised by the Bugg'Ittre club, even more as it is the only dirt track of the calendar. The club worked hard in preparing a nice event; unfortunately the party was a bit ruined by the rain which poured down all Saturday and would come back hard at the end of qualifications on Sunday. Race director and driver representatives then agreed to call it a day as the track was becoming dangerous for marshals.
The first two rounds of qualification were run on a humid but not wet track. In Pro2, Géry Ledocq (Kyosho) won the first round ahead of Nicolas Evens (TLR) and Edouard-Benoît Michez (Team Associated). In the second round, Géry would break the rear shock tower of his truck, allowing Nicolas to take the win ahead of Stéphane Lecomte (Team Associated) and Edouard-Benoît. In the last round, rain came back and caused Géry an electronic issue and so Nicolas took the win ahead of Stéphane and Tom Vercarre (TLR). As the race had to be cancelled the qualifying results would also be the overall results with Nicolas Evens taking the win from Stéphane Lecomte and Edouard-Benoît Michez.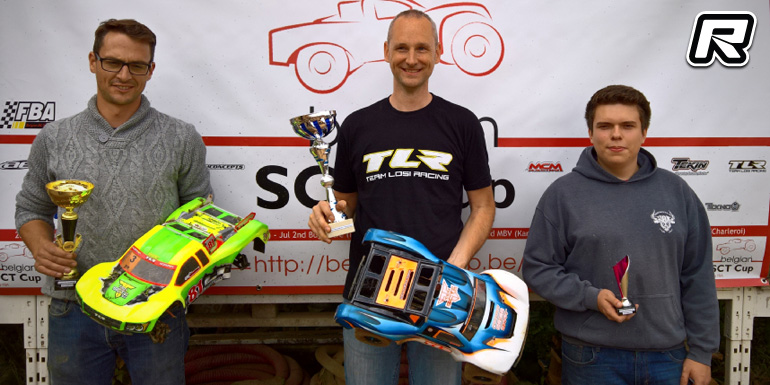 In Pro4, Nicolas Evens (TLR) swept the first two qualification rounds to take the TQ and win. Sam Damman (TLR) finished those rounds in 2nd to claim 2nd overall. Sam was quick with only 6 tenths of a second difference to Nicolas in round 2. Sam Puttevils (TLR) came in 3rd in the first two rounds but Fabio Cumps (Tekno) and with a win in the final round grabed the overall 3rd place and the final spot on the podium.
Source: Belgian SCT [belgiansctcup.be]
---