July 18, 2017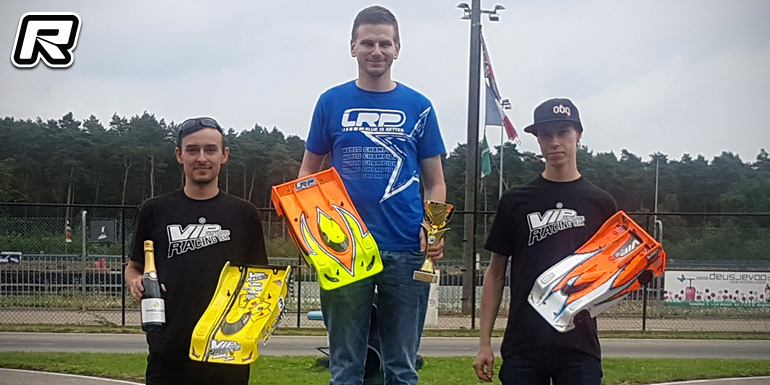 Round 4 of this year's RC LeMans Series was held this past weekend at the Model Race Genk Club in Belgium. Known for its low traction the track still presented itself in good condition thanks to the outstanding work of the club members, a lot of cleaning and even sugar prepping. In the fast LMP1 class Tobias Weist, Tim Altmann and Reinder Wilms traded the top spots and ultimately it was Tim who took the TQ from Reinder and Tobias. Kai Altmann came in 4th, Patrick Vannieuenhuysen completed the top 5 result.
In LMP2 round 3 winner, Andreas Dick was the man to beat as he took all three qualifiers with a 1-lap margin. Mathijs Hermens held a 3-seconds advantage over Jörn Bauer in 3rd while Rainer Schad and Franz-Jakob Reinartz rounded out the top 5.
The LMP1 finals held a lot of racing action. A1 saw Tim walking away with the win after a 3-horse battle with Reinder and Tobias. Unfortunately the latter suffered a DNF which made way for Timo Schad. A2 then was a blueprint of A1 with the top 3 pulling away from the field until Tim clipped a curb which made way for Reinder. About mid-race Tobias found a way past Reinder who made a mistake which gave Tobias room to breathe. Maintaining the gap, Tobias brought home the win in A2 from Timo Schad 2nd and Tim 3rd. Before A3 four drivers were in the mix for the overall win. After a good start and an unlucky move on Reinder, Tobias was out of the race for the top spots while up front Tim and Reinder delivered a great show. Unfortunately Reinder later suffered mechanical gremlins soon after finding a way past Tim. This allowed to latter to bring home an unchallenged win from a storming Timo Schad. Tobias recovered and brought home P3 which was enough to take the overall runner-up spot in the tie-breaker from Timo in 3rd.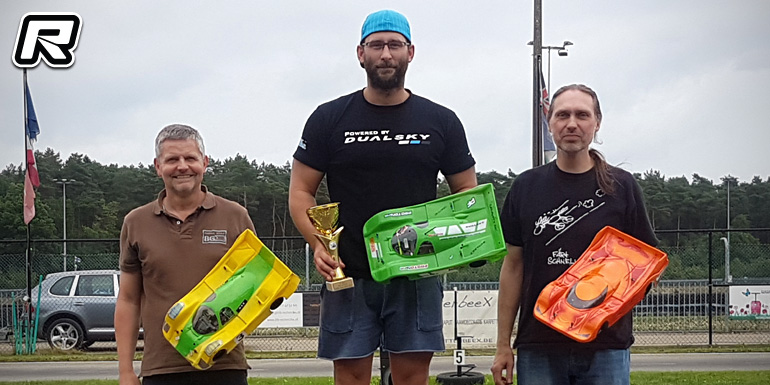 In the LMP2 finals it was again Andreas who excelled. Winning A1 and A2 in style while also scoring the fastest qualifier, fastest final time and also the fastest lap in the Stock class meant the other could just watch and learn. In the end Andreas was sidelined by Jörn, who scored his first podium result, and Rainer who completed the podium.
Source: RC LeMans [rc-lemans.de]
---