August 8, 2017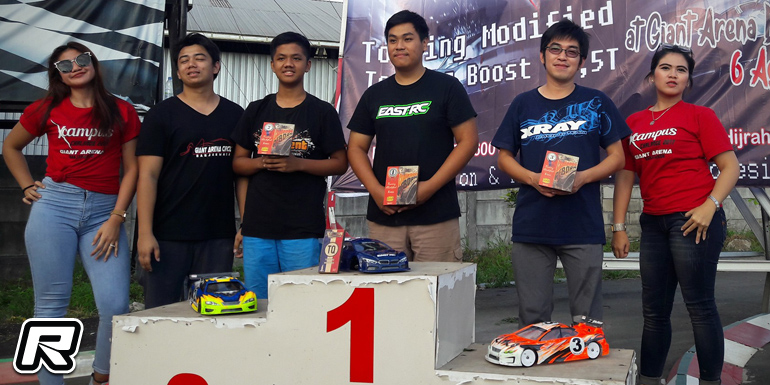 The annual Xcampus Challenge recently took place at the Giant Arena Circuit located in Banjarmasin City, South Borneo, Indonesia. 60 entries for the Touring Modified and Super Stock classes made for competitive racing. In the Touring Modified category it was Bowie Ginting who took the TQ ahead of Christian Mamesah and Suwardi Suliandy after three rounds of qualifying, while in the Super Stock class, Ronald Kasengkang secured the pole ahead Peter Anthonijsz and Donnie Pangemanan.
The Modified Class A-main then saw Bowie converting his pole into a win followed by Christian and Suwardi respectively.
Touring Modified final results:
1. Bowie Ginting – Serpent/Hobbywing
2. Christian Mamesah – Serpent/Hobbywing
3. Suwardi Suliandy – Xray/ORCA
4. Hijrah Saputra – Xray/Hobbywing
5. Teddy Syach – Tamiya/Hobbywing
6. Ari Azhari – Tamiya/Hobbywing
7. Chandra Yosef – Tamiya/Hobbywing
8. Gian Petramuya – Xray/Hobbywing
9. Rizki Azhari – Team C/Hobbywing
10.Kholid Yomoho – Yokomo/Hobbywing
In the Super Stock class it was a similar story with Ronald defending his starting position ahead Peter and Reynaldi.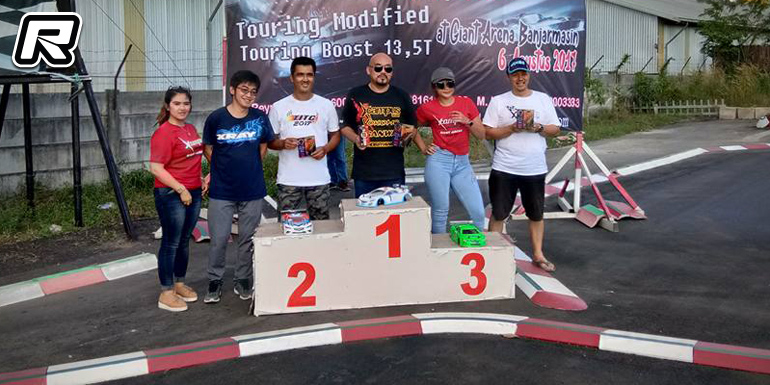 Touring Super Stock final results:
1. Ronald Kasengkang – Yokomo/Hobbywing
2. Peter Anthonijsz – Awesomatix/ORCA
3. Reynaldi Kriswanto – Tamiya/Hobbywing
Thanks to Bowie Ginting for the report.
---