August 17, 2017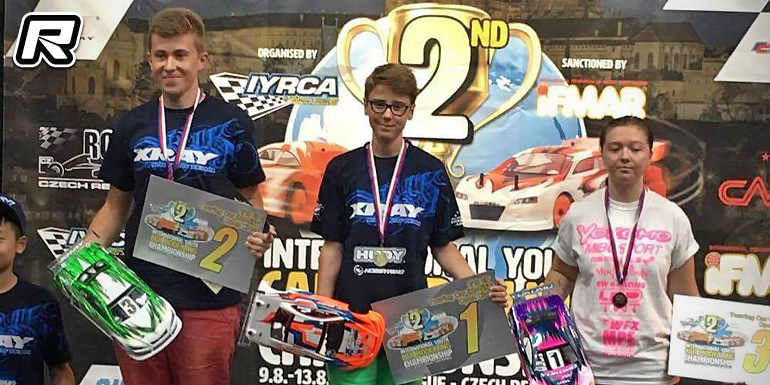 The 2nd annual IYRCA International Junior Championships were held in Prague, Czech Republic last weekend. The event was held in the four categories of Touring Modified, Touring Stock, Formula and 1/14th scale and it attracted up and coming drivers from seven countries. Top qualifier in the Touring Mod class, Xray's Oliver Havranek, reining IYRCA Champion, would defend his title after a nice fight with Yokomo's Harley Eldridge in the opening stages but later the young girl had to cope with Matej Šulc who ultimately took the runner-up spot behind Oliver while Harley had to settle for 3rd overall.
TC Modified final results:
1. Oliver Havránek – Xray
2. Matej Šulc – Xray
3. Harley Eldridge – Yokomo
4. Nicholas Koh – Xray
5. Louis Parker – Schumacher
6. Lao MinHao – Xray
7. Matúš Benetín – Xray
8. Christian Kostadinov – Yokomo
9. Jaroslaw Siwek – Xray
10.Filip Obora – Xray
In the Touring Stock category, that was run with hand-out cars that were given to the drivers on Wednesday, it was again Oliver who took the TQ and win with Filip Rajdus and Filip Obora coming in 2nd and 3rd respectively.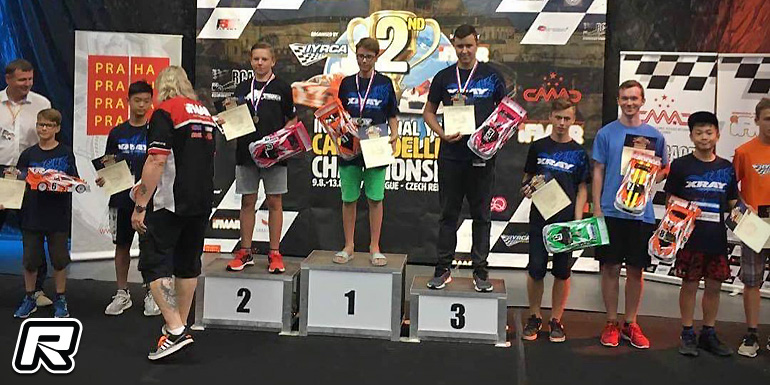 TC Stock final results:
1. Oliver Havránek
2. Filip Rajdus
3. Filip Obora
4. Lao MinHao
5. Matúš Benetín
6. Ondřej Kohoutek
7. Jakub Blecha
8. Nicholas Koh
9. Dominik Mach
10.Branislav Panák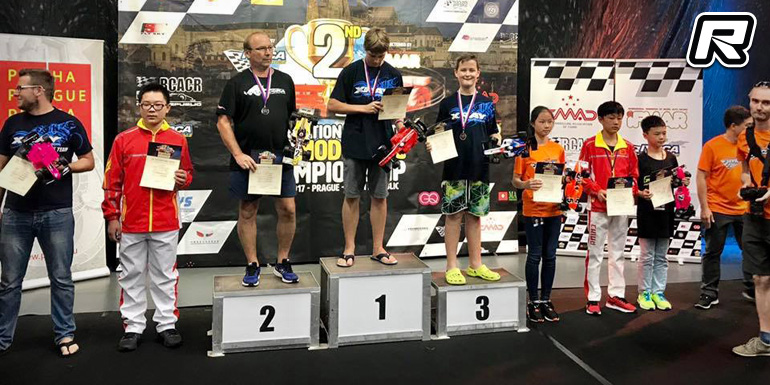 In the Formula category Simon Horak came out fastest in the practice sessions and also after the qualifiers which handed him the overall TQ spot and the pole position for the triple A-mains. In A1 Simon would lead all the way but in the final stages he lost the lead and only came in 2nd but he made up for it in A2 and A3 and with wins in the final two mains he took the title from Tomas Rajdus and Branislav Panak in 2nd and 3rd respectively.
Source: Xray [teamxray.com]
---