September 7, 2017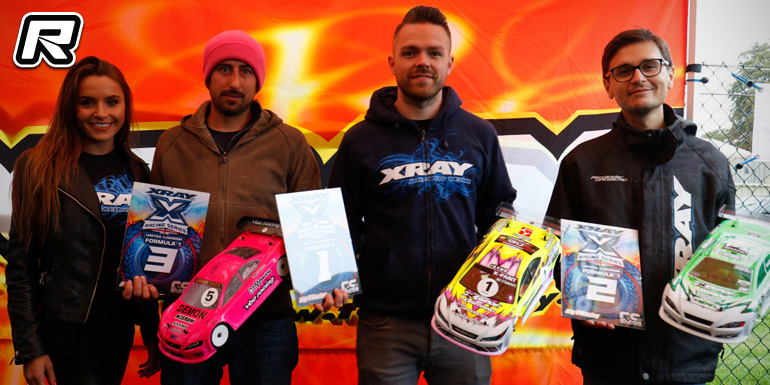 The 2nd annual British Xray Racing Series GP was held at the Cotswolds model car club and it was a weekend of polar opposite weather conditions. Saturday's practice day was ran in glorious sunshine allowing racers to get in seven rounds of practice. The pit chatter was that Sunday was to be wet. But racers had been assured that the straw bales in a neighbouring field wouldn't have been left out by the farmer if rain was expected. So on that advice everyone went home happy thinking they were in for another day like Saturday.
Well how wrong was that farmer. Sunday started wet and Sunday finished wet. But this is Britain, nobody stopped racing for a bit of rain in fact they don't stop racing even for a lot of rain. With a stiff upper lip the drivers raced the Sunday away. And proceeded to run four rounds of qualification with two from four to count and two finals. The premier speed class of the XRS is Modified. Not only does it look crazy fast and exciting in the dry it looks even more insane in the wet. Local UK star Olly Jefferies proved yet again this year he's almost unbeatable. Factory team racer Alex Hagberg kept him honest proving even Euros can race in the wet. Ultimately it was Olly with the win from Alex 2nd and Alex Gardiner in 3rd.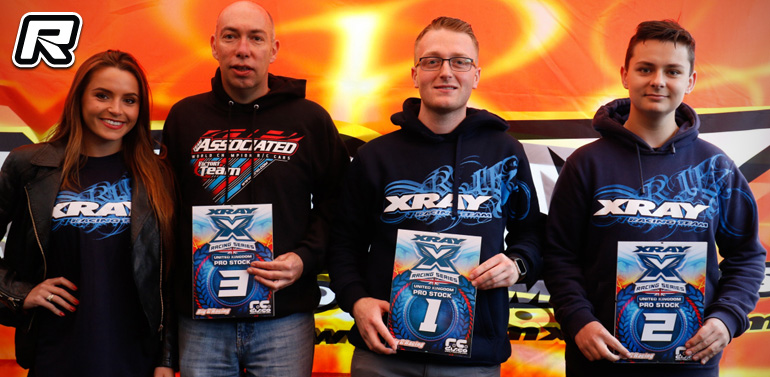 Boosted being the second most popular class at the XRS it was also well contested. Zak Finlay proves not only can he be consistent in the dry but he can be in the wet also and so Zak took the TQ and win from Dan Blake 2nd and Mark Wallace 3rd.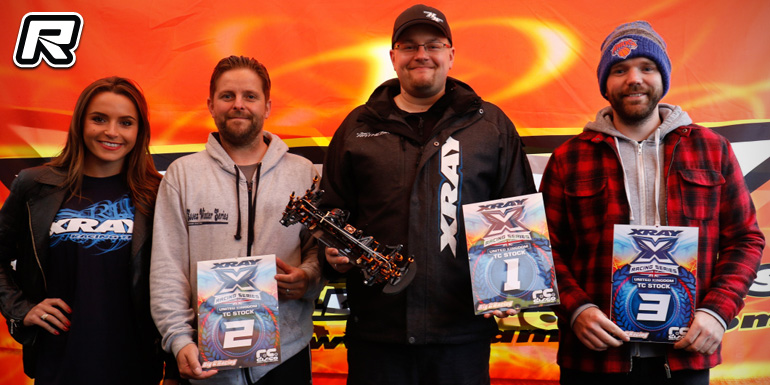 The biggest class at this year's XRS being the Blinky class. Track regular Richard King took the TQ but couldn't hold back a rampant Jan Ratheisky, who flew in late and got his bags lost by the airline meaning he had to attend with borrowed material courtesy of the very helpful racers around him. Jan started from 8th on the grid after experiencing electrical issues during qualification. Richard ultimately came in 2nd from Sam Nichols 3rd.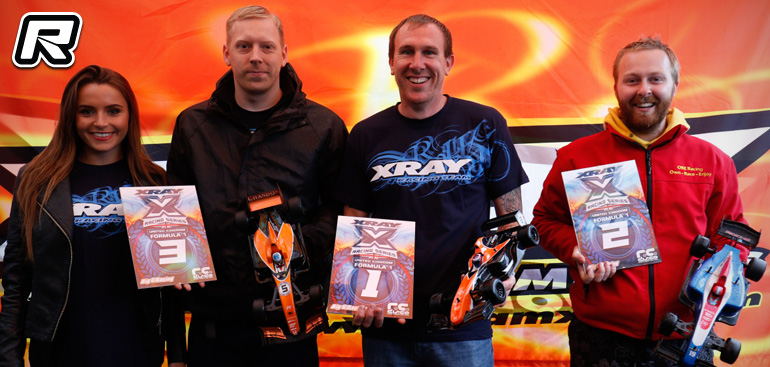 Local wet weather racer James Millbank took the top spot on the Formula podium, pre-race favourites Luke Lee and Jan Ratheisky suffered from electrical issues dropping them out of contention and making way for James Greener and Lee Owen Mostly.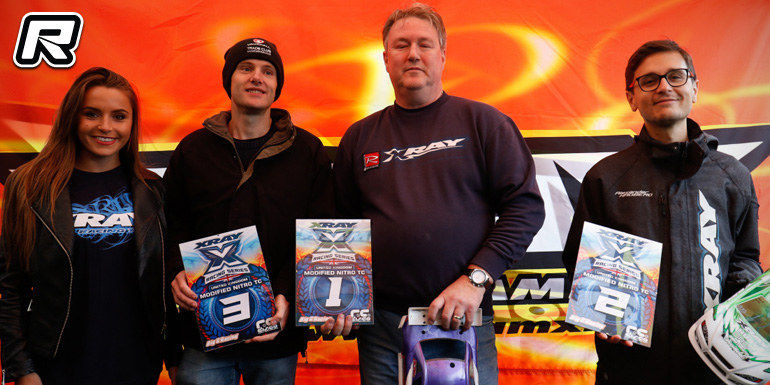 The Nitro class provided all the smell and noise of real racing. Club member and local Mark Owen took the win from TQ Alex Hagberg after Alex experienced some engine stalls from the wet weather as Mat Cook took the final podium spot.
Source: Xray [teamxray.com]
---