September 26, 2017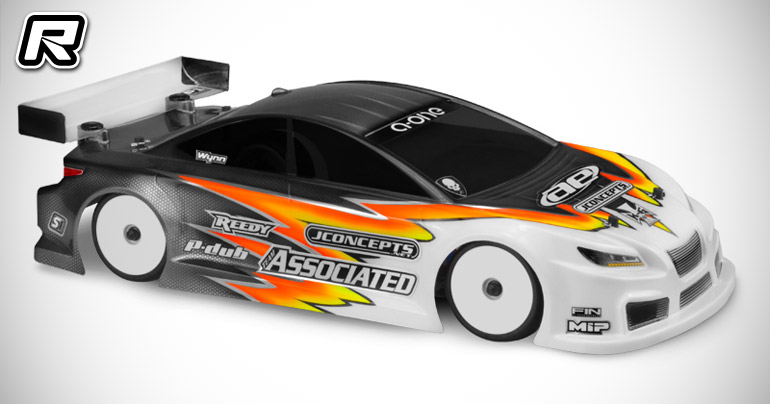 JConcepts confirms their entry into the touring car racing genre with the new A-One body. Designed and developed to compete amongst the elite, the new body incorporates the latest benefits of computer aided design with experience, patience and championship level results. The JConcepts team, together with Paul Wynn and Jason Ruona, have a lot of track-time in the on-road racing game and high-expectations for performance.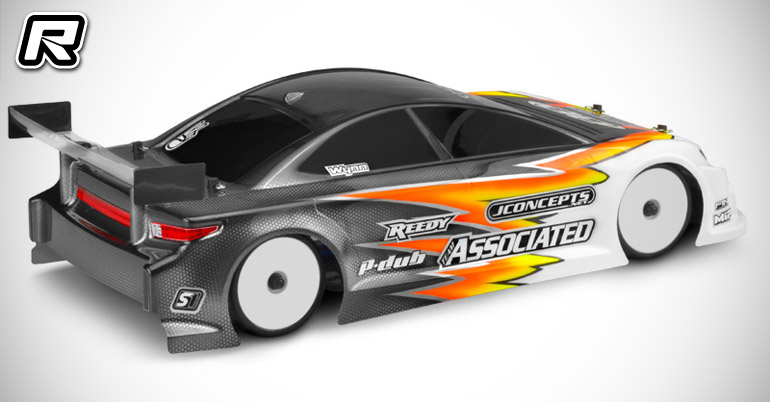 Weight is always a huge concern and the A-One body hits the scales very lightly with its trim design and feathery materials. The ROAR approved design pushes the limits in every dimension while utilizing a crafty chin spoiler, rolled wheel wells, heavy recessed grille, lights and a position savvy windshield angle. The B-pillar splits the windows like a knife and the dome shaped roof provides just enough height to meet those technical standards.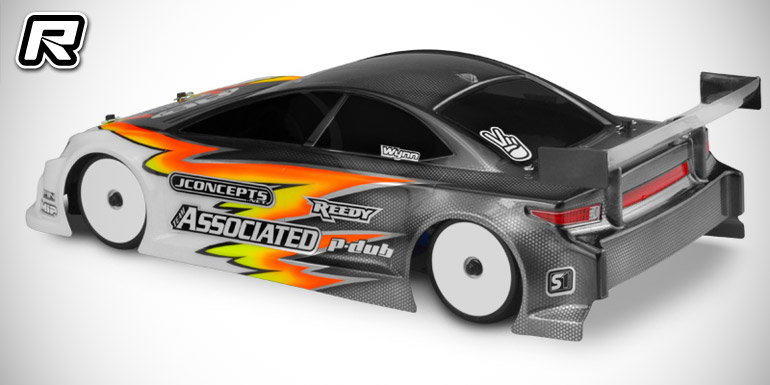 Just behind the rear window, the rear deck lid is cropped and the wing stanchions are blended into the body for stability and function. The rear bumper treatment adds length to the rear fenders and a cut-line in the back of the body promotes an air-escape passage for the most high-speed circuits. Along the side panels, a hard body line transitions from front to back with an increased angle joining the front and rear wheel openings. This detail allows the A-One body to maintain strength in a high-impact, high-force area during hard cornering and small impacts with other vehicles.
Included in each body set, a JConcepts A-One decal sheet and paint mask for all windows. The rear wing option includes two styles, first a standard lip design and a gurney option for the ultimate rear down force tuning. To attach the rear wing, 3mm mounting hardware and plastic nuts are included to complete the light-weight assembly. As always, each body set is backed with JConcepts customer support and racing heritage.
Source: JConcepts [jconcepts.net]
---