September 5, 2017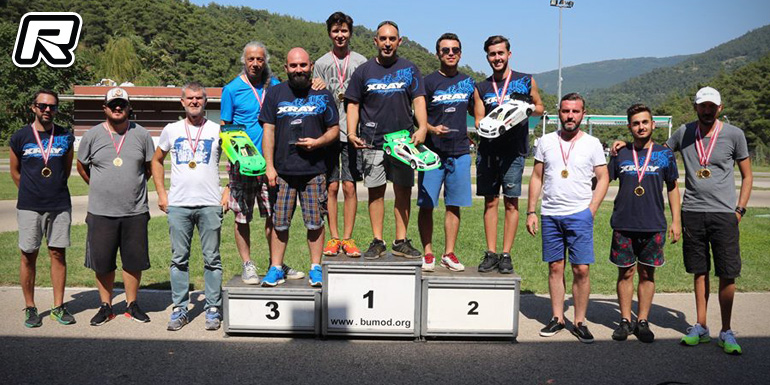 Round 4 of the Turkish On-road National Championship was held at the Bumod track in Bursa. This time the track was run anti-clockwise which made for about four to five seconds lower lap times in the 200mm Nitro Touring class compared to running clockwise. Alain Sarafyan made a clean sweep in the Nitro Touring class, taking the TQ and his first pole position in this category. In the main final Alain kept his cool and with swift laps and a flawless run he was able to open a gap on the field and control the other drivers to give him the win from Kagan Aydin 2nd and Halit Körpe 3rd.
200mm Nitro Touring final results:
1. Alain Sarafyan – Xray
2. Kagan Aydin – Xray
3. Halit Körpe – Xray
4. Cengiz Sönmelzer – Xray
5. Serdar Sakallioglu – Xray
6. Serdac Palaz – Mugen
7. Ali Kaya – Mugen
8. Utku Kizikdag – Xray
9. Haluk Soyyoruk – Serpent
10.Mert Ekinci – Xray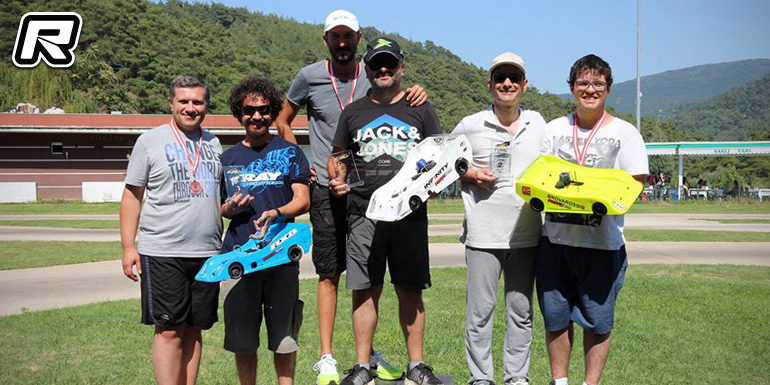 In the 1/8th Nitro On-road class it was Ali Caglar (Infinity) with the win from Bülent Toker (Serpent) and Burak Özcan (Xray). Safa Toral (Mugen) would round out the top 4 result.
Over to the 1/10th electric classes and in Touring Modified it was Cem Nizamogullari (Xray) with the win from Kayhan Ketenci (Xray) and Hamza Gündör (Xray) in 2nd and 3rd respectively.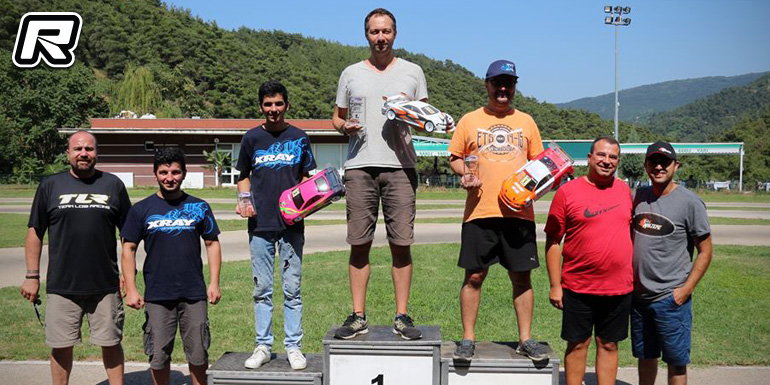 Touring Modified final results:
1. Cem Nizamogullari – Xray
2. Kayhan Ketenci – Xray
3. Hamza Gündör – Xray
4. Erhan Yilmaz – Xray
5. Sertac Yalim – Xray
6. Anil Gonca – Xray
7. Hakan Tasyaka – Xray
Finally in the Touring Stock class it was Murat Yazici (Xray) who took the winning honours with Ahmet Kasap (Xray) and Onur Karacuhalilar (Xray) rounding out the top 3 result.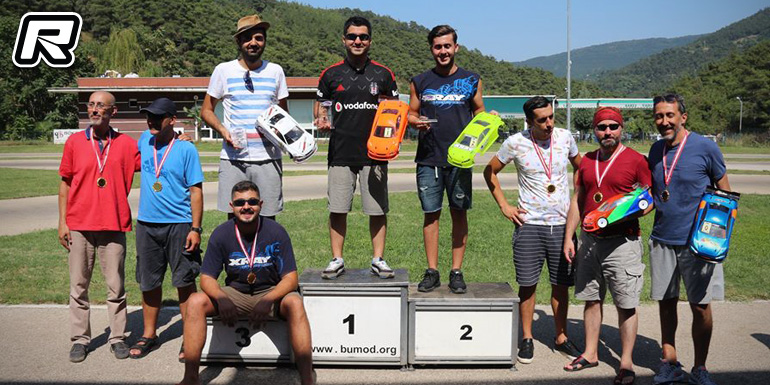 Touring Stock final results:
1. Murat Yazici – Xray
2. Ahmet Kasap – Xray
3. Onur Karacuhalilar – Xray
4. Murat Cagis – Xray
5. Emirhan Savas – Xray
6. Nihat Onay – Tamiya
7. Berk Ögretmen – Xray
8. Mehmet Kul – Xray
9. Mustafa Erdönmez – Xray
10.Hazar Karabay – Xray
Source: Xray [teamxray.com]
---