October 13, 2017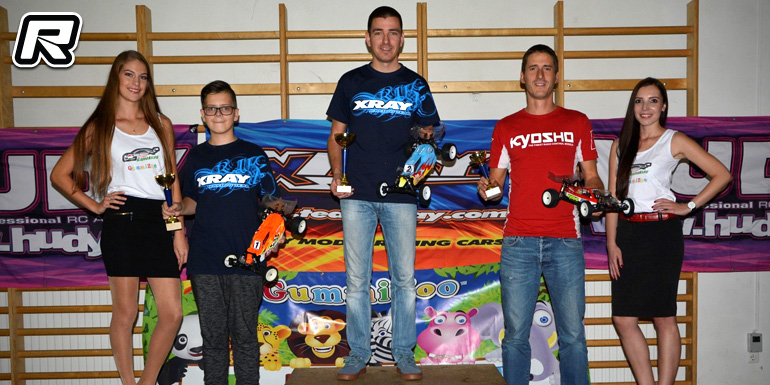 The opening round of the 2017/18 Hungarian Electric Championship kicked off in Kartal, Hungary. The series will be held during Fall and Winter on several carpet tracks and in both off-road and on-road classes. In 2WD Buggy Zsolt Bajusz Junior, Balint Rajki and Zsolt Bajusz made up the top 3 positions after the qualifying. In the opening A-main Zsolt Jr. and Rajki had a nice run with Balint waiting for a mistake of Zsolt but the latter had a flawless run and so the two would come in 1-2 and separated by only 0.2s. The second main was a different affair though as Balint made an early mistake while the leader had a comfortable gap. The lead would change many times though and ultimately it was Balint with the win in A2. For A3 Zsolt Jr. tried different tyres but it did not went to plan for him and Balint was able to get into the lead and bring home the win and with it the overall victory from Zsolt Bajusz Jr. and Daniel Schweizer.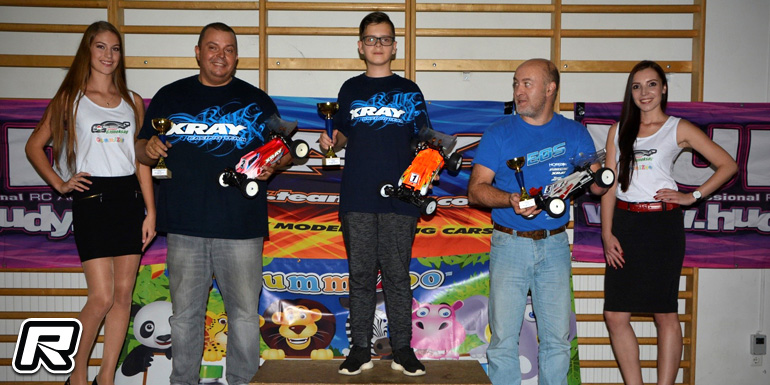 In 4WD Buggy Zsolt Bajusz Junior and Zsolt Bajusz Senior were in a league of their own. Zsolt Junior won all qualifiers and finals to take the day's win from Zsolt Bajusz Senior and Peter Kozma.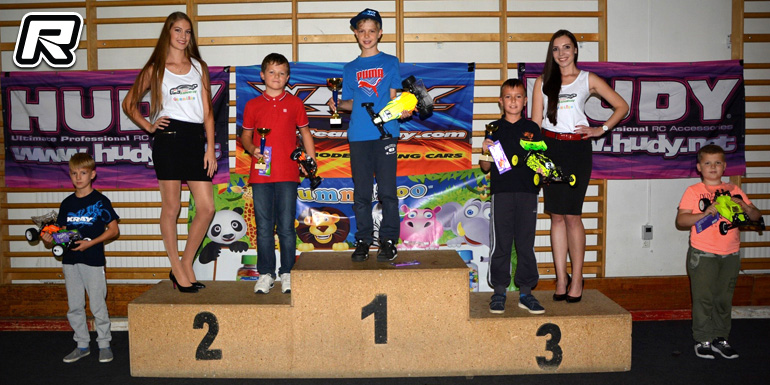 Buggy Junior is a category for youth racers with open 13.5T motors. 2WD and 4WD cars are allowed to race and the event was won by unbeatable Alexandru Faur, driving a 2WD Buggy with Balazs Racz, campaigning a 4WD Buggy, coming in 2nd. Botond Kinhirt would round out the top 3.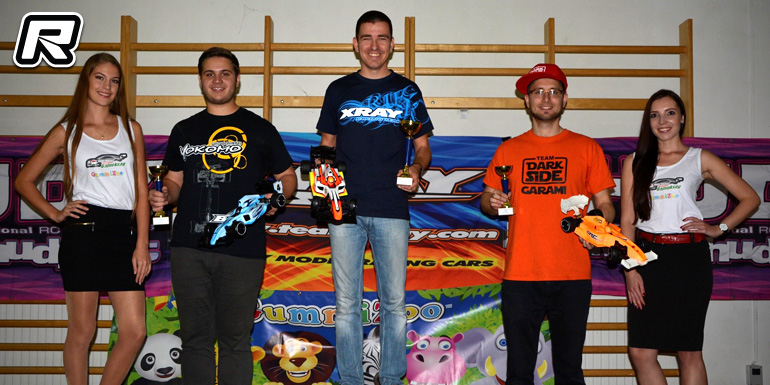 In the competitive Formula class Balint Rajki qualified 2nd but he would win all three finals to take the overall victory from Peter Loncsar 2nd and Tamas Garami 3rd.
Source: Xray [teamxray.com]
---