November 16, 2017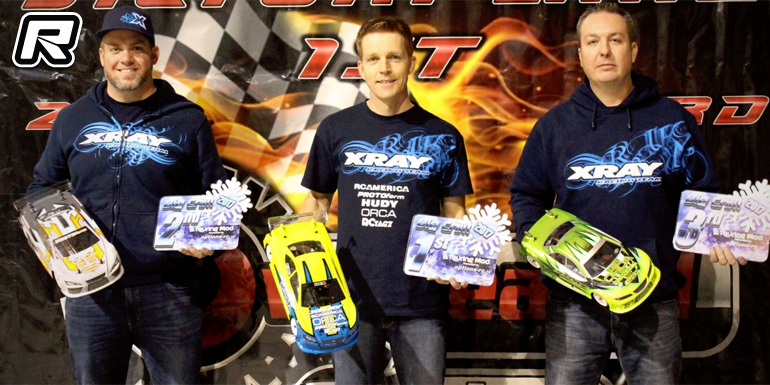 While the snow was beginning to fall in Western Canada racers braved the conditions to head to Chilliwack, BC for the annual Big Chill. The host club, Overgeared Racing, picked up four rolls of the new CRC Black Carpet and ran a tricky 110' by 48' layout that was both technical and fast. This open motor class didn't disappoint with exciting battles between Pittman, Bell, Scales and Korey Harbke all weekend. Pittman was able to hold TQ throughout qualifying on Saturday and was ready to defend it come the last chance qualifier Sunday morning. Off to a slow start in Q4 Pittman fell back a few positions early in the run, but was able to make up some time and get on the TQ pace with a couple minutes left.
Battling with Korey it was going to be close and any mistake would have lost the TQ. Unfortunately for Pittman he got collected by a car sitting sideways after a crash and lost the TQ, allowing Harbke to grab it in the last few laps. The main, while it was exciting, was also a bit of a mess really shaking up the finishing order. Pittman and Harbke both got taken out by lap traffic allowing Bell, Shank and Ruck all to get by. Pittman ultimately made his way back to second but was unable to catch Bell to attempt a pass.
Touring Modified top 3 results:
1. Blake Bell – Xray
2. Luke Pittman – Xray
3. Darren Shank – Xray
In Touring Stock Pittman led the field with fellow Xray drivers Darren Shank and Bortalazzo Frank staying close in the battle as well. In the main Shank was able to get by Pittman for the lead with some incredible driving but unfortunately traction rolled in the sweeper, letting Pittman get by.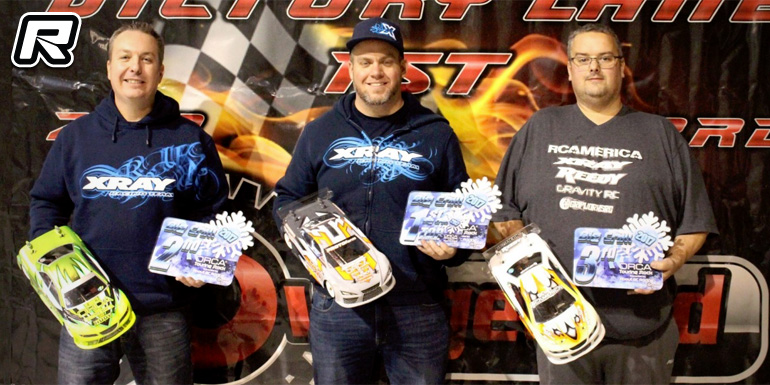 Touring Stock top 3 results:
1. Luke Pittman – Xray
2. Darren Shank – Xray
3. Frank Bortalazzo – Xray
In 1/12th scale Pan Car Luke Pittman, Blake Bell and Tim Copp all fighting for TQ at various times throughout the weekend. Ultimately Pittman would hold TQ through all of qualifying but not without close battles from Bell and Brian Bodine. As for the overall results it was Pittman from Bodine and Bell.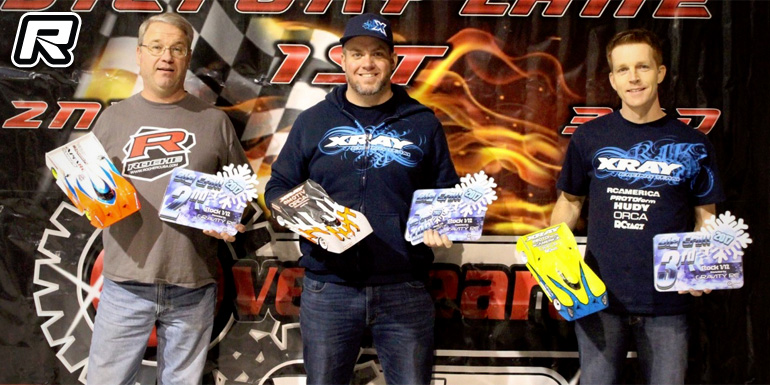 1/12th scale top 3 results:
1. Luke Pittman – Xray
2. Brian Bodine – Roche
3. Blake Bell – Xray
Source: Xray [teamxray.com]
---