November 14, 2017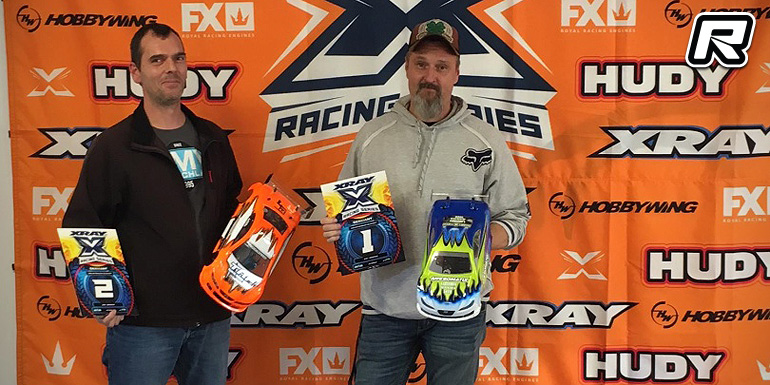 The MCRT Aschaffenburg club played host to last weekend's opening round of the Xray Racing Series Germany. The event started off with free practice on Saturday with Sunday being the race day. The Touring Modified class only attracted a handful of drivers with Dirk Gündra obtaining the pole position after the qualifiers and also the race win after the triple A-mains.
In the Touring Stock category, run with mandatory Hudy tyres and Hudy 13.5T motors, it was Felix Reichold on TQ with a 1.4s margin on on Jens Haller and another 1.5s on Tobias Höfflin. All other drivers already were a lap down. In the opening A-main, Jens took the win from Tobias, Justin and Dirk while Felix suffered a failure. In A2 however it was Felix with the win from Jens, Tobias, Justin and Dirk meaning the decision for the overall win would be shifted to A3. The final A-main then saw Felix again taking the win and with it the overall victory from Jens, Tobias and Justin.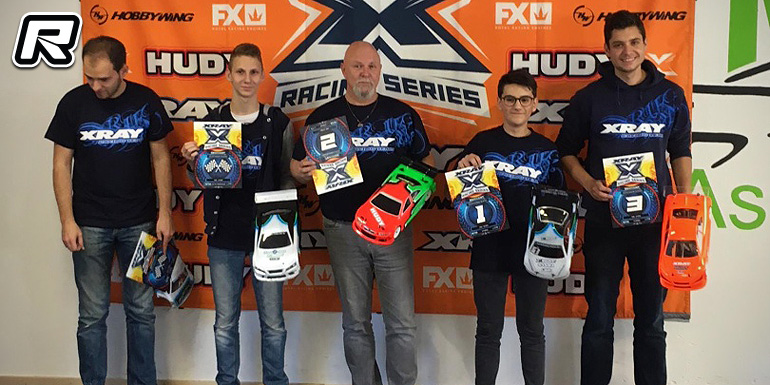 Touring Stock final results:
1. Felix Reichold – Xray
2. Jens Haller – Xray
3. Tobias Höfflin – Xray
4. Justin Haller – Xray
5. Dirk Keller – Xray
6. Andreas Gehrig – Xray
7. Lukas Fecher – Xray
8. Eric Champion-Rieger – Awesomatix
9. Klaus Rockstroh – Xray
10.Andreas Schober – Xray
11.Moritz Reichold – Xray
12.Thorsten Reichold – Xray
In the Formula class it was Johannes Fecher with the TQ by 3.5 seconds ahead of reigning XRS Formula champion Daniel Schober. The 3rd place after the qualifiers went to Eric Champion-Rieger ahead of Rene Meissen and Alexander Olah. The opening final then was won by Daniel after a small mistake of Johannes as P3 was obtained by Rene. In the second final, Daniel dropped out due to mechanical problems and Johannes won ahead of Eric and Rene. Ultimately it was Daniel with the overall win after A3 from Johannes and Eric.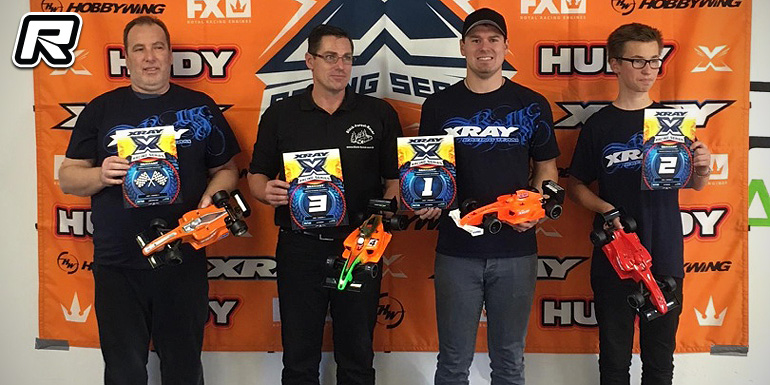 Formula final results:
1. Daniel Schober – Xray
2. Johannes Fecher – Xray
3. Eric Champion-Rieger – Shepherd
4. Rene Meißen – Xray
5. Alexander Olah – Xray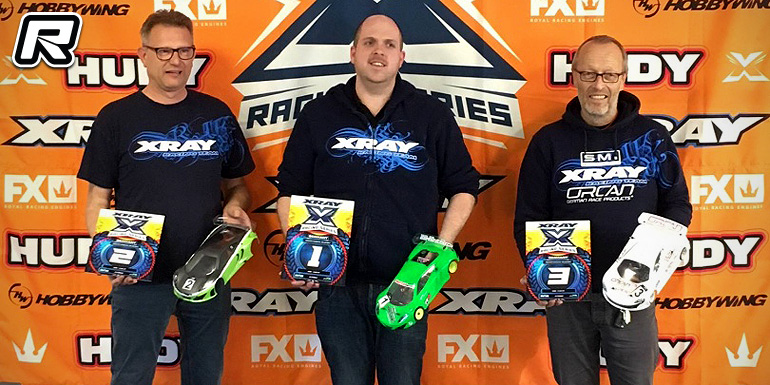 Stefan Klein, Thomas Namyslo and Bertram Kessler made up the GT12 17.5T class and it was Stefan who won the heats ahead of Thomas and Bertram. After the finals, the order stayed the same meaning Stefan would take the day's win from Thomas and Bertram.
1/12th scale, the fastest class of the day, attracted five drivers. The qualifiers were won by Sebastian Fenske in front of David Ranft, Alain Levy, Hartmut Rose and youngster Torben Möbus. In the first and second final, the running order was the same: David won ahead of Sebastian, Alain, Hartmut and Torben, which was also the overall race result. However Sebastian won the third A-main ahead of David, Hartmut, Torben and Alain.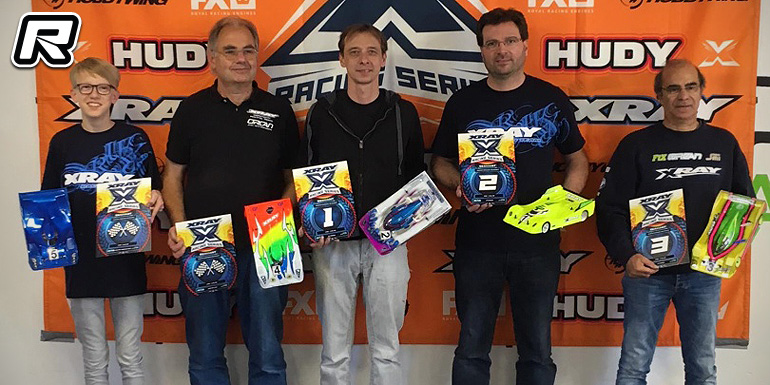 1/12th EB final results:
1. David Ranft – Xray
2. Sebastian Fenske – Xray
3. Alain Levi – Xray
4. Hartmut Rose – Xray
5. Torben Möbus – Xray
Source: Xray [teamxray.com]
---