December 21, 2017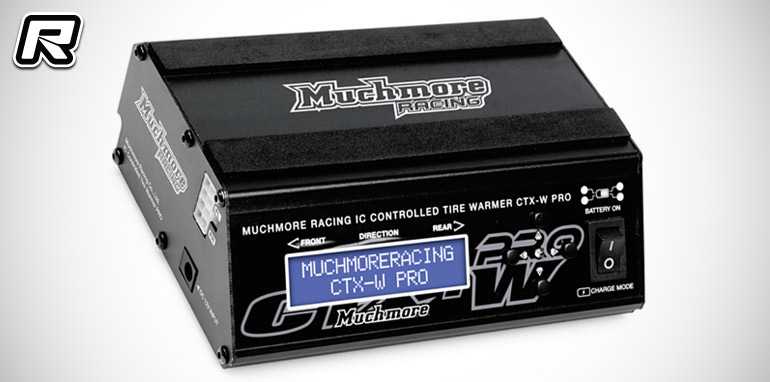 Muchmore have introduced their new CTX-W Pro IC controlled 1/10th tyre warmer. The device is housed in a sturdy aluminium case that also acts as a car stand, it offers 4-button menu navigation, a blue back-lit display, dual 12VDC input allowing to access the tyre warmer from either the left or the right side, and it is usable with an optional 3S LiPo battery that allows to use the warmer without mains power which comes in handy when tyres have to be warmed in the starting grid. Included come cup-typ tyre warmers as well as power and battery balancer harnesses.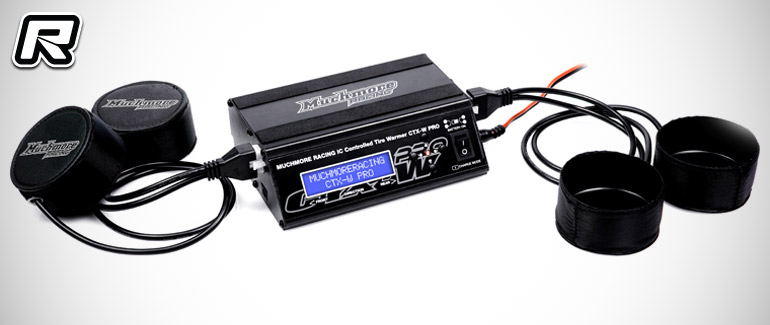 Features:
– Quick warming (°C 20~80, 100/°F 68~176, 212)
– CTX-2 step, 3-step warming
– Laptimer
– Celsius/Fahrenheit selectable display
– Minimum temperature setting
– Eight Different acoustic sounds
– Adjustable back light and contrast
– Front & rear tyre temperature can be set independently
– Temperature of all four tyre is controlled by IC
– Car stand design, light weight
– Removable front & rear tyre warmer
– Double side power connector
– Wireless action using optional battery pack
– Inserted battery can be charged outside without disassembly (charging and balance cable included)
– Various alarm system like disconnection, delay, low input voltage and etc.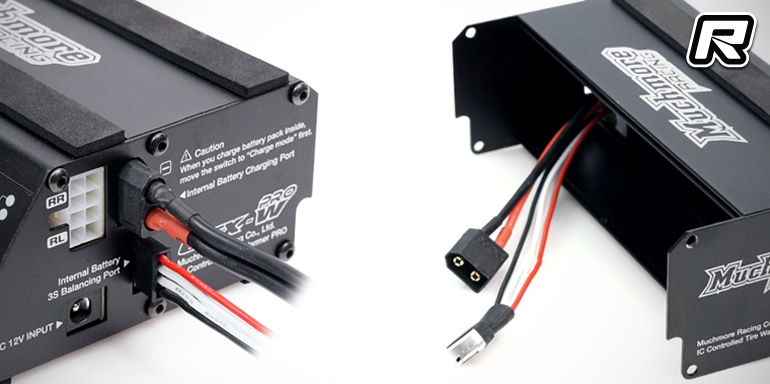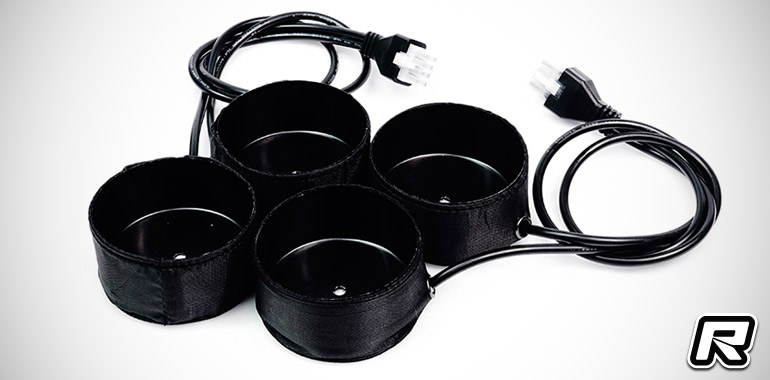 Source: Muchmore [muchmoreracing.net]
---