January 22, 2018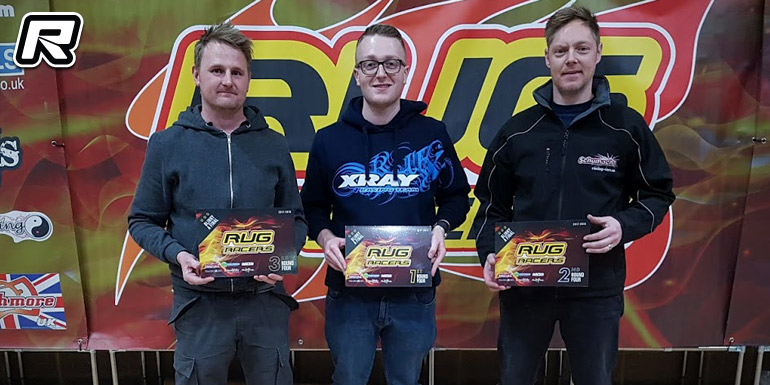 Round four of the 2017/18 RugRacers series was held this past weekend. Zak Finlay now has one hand on the 13.5 blinky title after wrapping up round 4 with FTQ and both leg final wins. It may not of been as straight forward but for the intense battle taking place for 2nd place between Billy Fletcher and Paul Pinkney, however with a challenging track rewarding the least mistakes Zak was able to increase the gap, Ashley Wiffen able to capitalise on the battle and take 3rd overall. Zak only needs FTQ or a leg win over the final two rounds to confirm the title.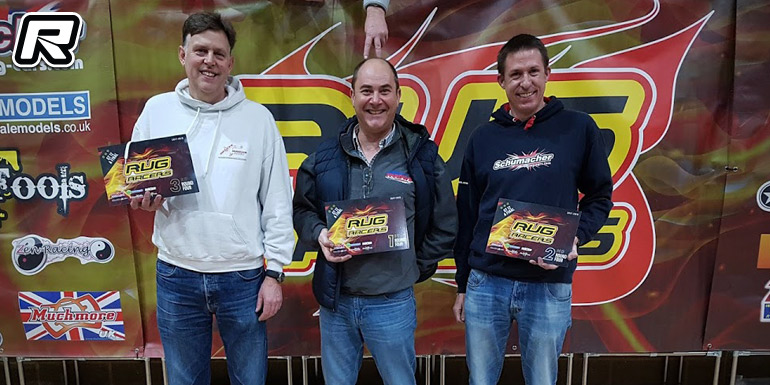 GT12 class leader Owen Smith endured a tough day with fierce competition from Mark Parnell lining up on pole with his last run for FTQ, both drivers suffered damage in leg 1 leaving young Daniel Robins up from 4th to take victory from Chris Wilkinson. Leg 2 went to Mark, Owen 2nd Chris 3rd with Daniel retiring from the running. Overall it was Chris Wilkinson with the win from Michael Hull and Nick Upton.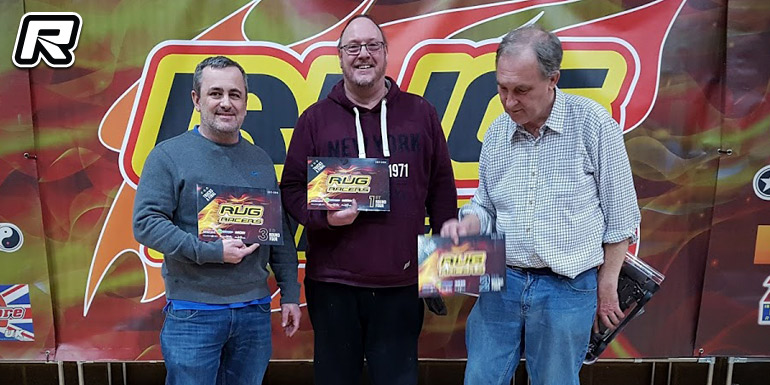 In Tamiya Trucks, Malc Hall was close enough to take advantage when pole man Tom Hampson was collected by a marshal meaning a fightback to 2nd with Alan Chipolina banking 3rd. Leg 2 went Malc Hall's way as well, Hampo fighting against a resilient Adam Southgate unable to find a way through with Adam finishing 2nd in the leg, Tom taking the podium ahead of Adam by a faster leg 1 time. The Series returns for round 5 on the 25th February.
Source: The RC Racer [thercracer.com]
---