January 2, 2018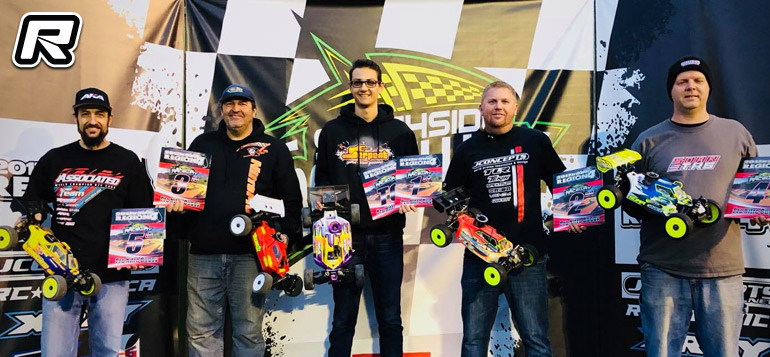 Coined the Fuel National Warm-up, Warm-up race, the ROAR Region 4 8th scale Off-Road Championship was held over New Years' Eve weekend having been rescheduled due to bad weather condition on the original date. With the race being held at Southside R/C Raceway in Lake City, Florida, this gave many local racers a glimpse at a chance to run 1/8th scale on the 2018 Fuel Nationals track. Luckily, the weather held out amidst cold mornings but warmed up during the day that gave the track surface a bit of extra grip. The layout was smooth and flowy with fantastic jump sections mixed with terrific off-camber turns making the layout a challenge on every lap.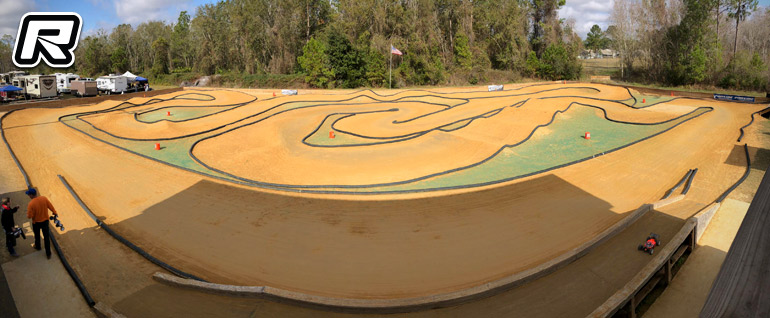 As the 2018 Fuel Nationals approaches, there will be some major renovations and modifications planned for the Southside R/C race facility including 30+ loads of clay added to the dirt to increase grip and jump sizes. Also, there will be new bathroom facilities along with a brand new pit area that will be covered for racers to enjoy. In addition, there are talks about expanding the track so it goes a little deeper to add track layout versatility. Lastly, on the list, the track is also going to be covered to protect the track surface from the Florida Summer afternoon rain showers.
It was a great 2-car battle between Serpent's Justin Fales and TLR's JR Mitch in the 45 minute Pro Nitro Buggy main that made for a very entertaining first 20 minutes of racing. Justin drove remarkably well over the entire 45-minute race earning him the victory in 1/8th Pro Nitro Buggy with Mitch finishing in a strong 2nd and Jimbo Kvidera 3rd. SOAR's Gene Hickerson found himself in the 4th position with Team Associated's Ryan Eckert 5th.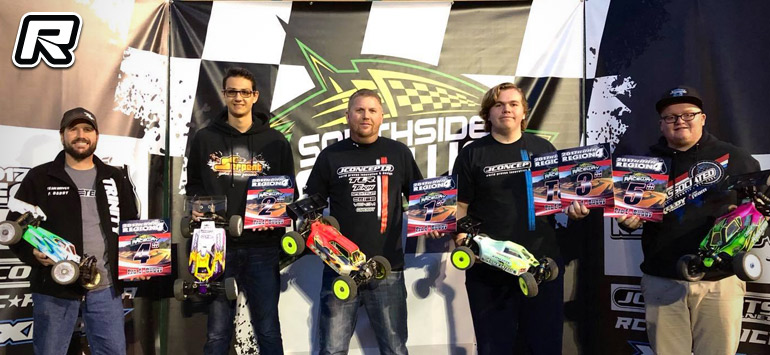 In the Pro E-Buggy class, it was TLR's JR Mitch winning A2 and A3 to take the overall after finding the right set up and tire choice. Serpent's Justin Fales qualified 2nd and finished 2nd overall with a 1st and a 2nd and only one point behind JR. Team Associated's Lee Setser put in a fine showing earning the overall TQ and finishing 3rd. Tekno RC's Patrick Rossiter found himself in contention all weekend long finishing 4th with Team Associated's Jackson Brunson 5th.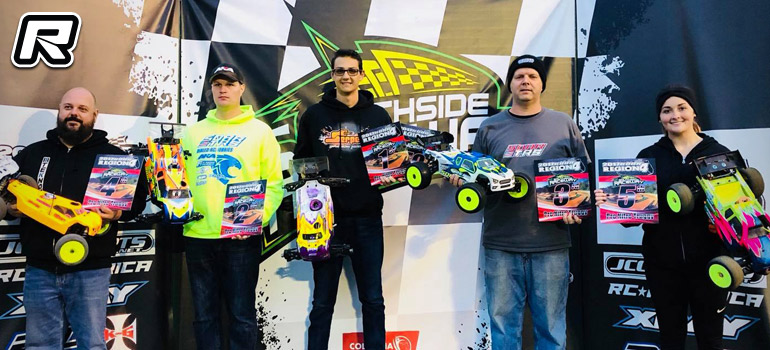 Serpent's Justin Fales showed his extreme speed highlighting a great weekend in Pro Nitro Truggy class with a TQ and win that went relatively uncontested. Chris Marrant posted the 2nd best time in the 45 minute main to secure himself 2nd, Gene Hickerson finished 3rd, Aaron Sikes 4th, and Kayla Espinel 5th overall.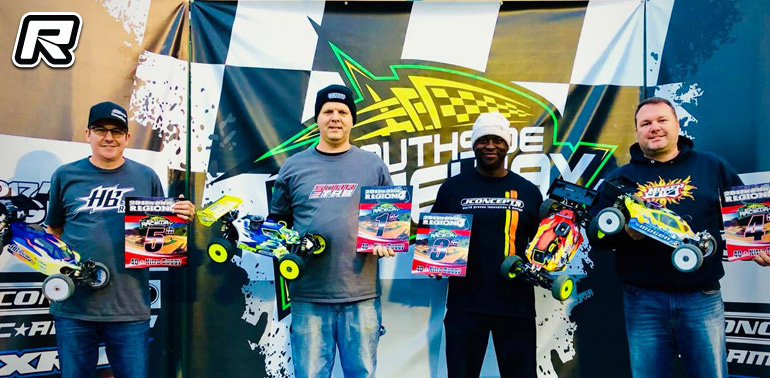 Gene Hickerson took the win in the 40+ Nitro Buggy class with clutch driving for the entire 30-minute A-final. Matt Mehring went on to finish 2nd with Kawri Brown, Rob Lupo, and Randy Deepen 3rd, 4th, and 5th.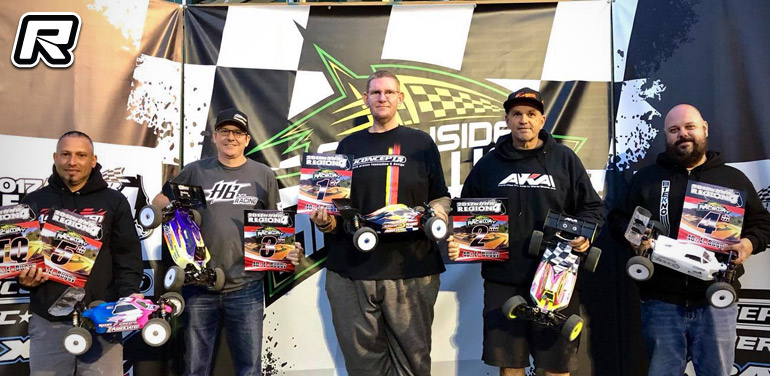 In 40+ E-Buggy it was a great comeback victory for Jeff Keeton. With a slow start to the weekend, Jeff was able to shine when it mattered most to win A2 and A3 to take the overall. Bobby Smith finished 2nd on the podium with a 2nd in A1 and A3. Randy Deepen, Aaron Sikes, and Walter Cruz rounded out the podium in 3rd, 4th, and 5th.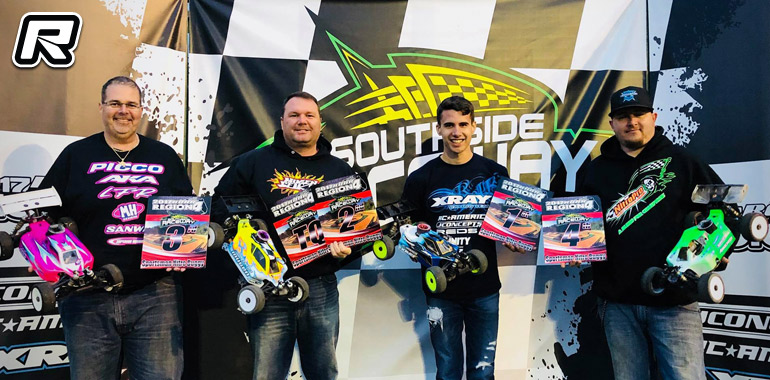 In the Sportsman Nitro Buggy class, it was Jason Frank finding the fastest way around the track during the 30-minute A-main to finish 1st overall. Rob Lupo was able to score the TQ and finish 2nd, Travis White went on to finish 3rd with Christopher Fail 4th and Ryan Lecuyer 5th.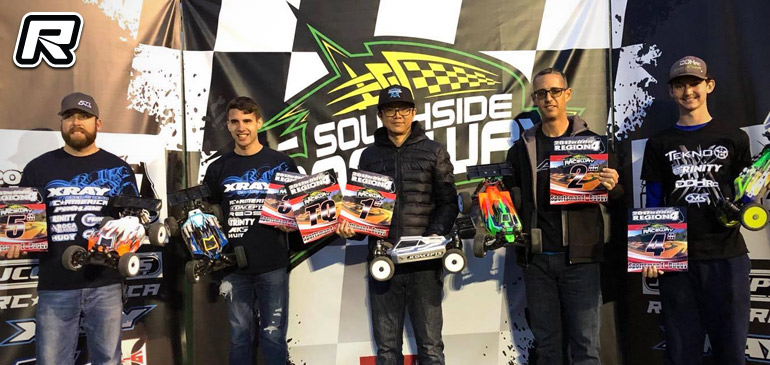 In Sportsman E-Buggy, Thomas Tran took the win in A1 and A2 to win the overall. Vic Aliprando would find himself in 2nd, Jason Frank 3rd, Cody Charnisky 4th, and Blake Raulerson 5th.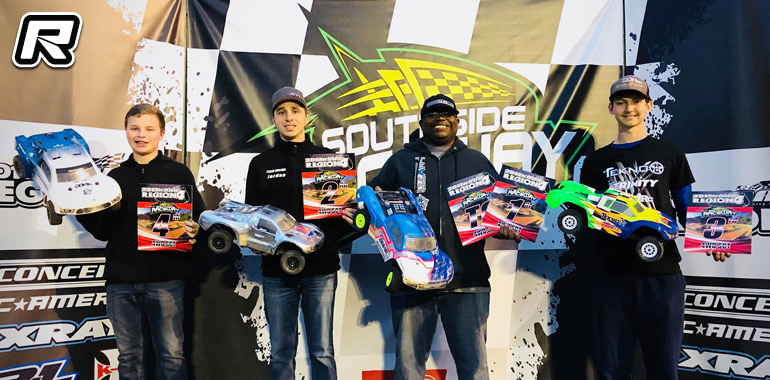 John Bernard was able to pilot himself to win A1 and A2 to take the overall in 4×4 SCT. Jordan Singletary placed himself 2nd with an important win in A3. Cody Charnisky was able to close out 3rd, young Ben Pinover 4th, and Derek Jacobs rounded out the top 5.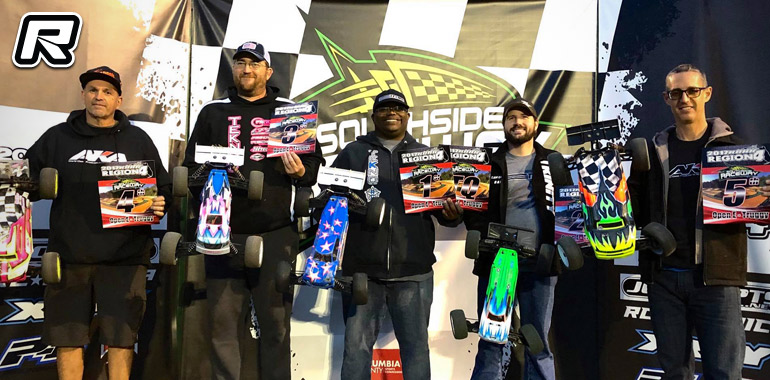 John Bernard went on to win the E-Truggy overall after winning A1 and A2. A mistake in the computer system caused a rerun of A3 at the very end of the event which saw Patrick Rossiter taking A3 to finish 2nd overall, John Allen Corry 3rd, Bobby Smith 4th, and Vic Aliprando 5th.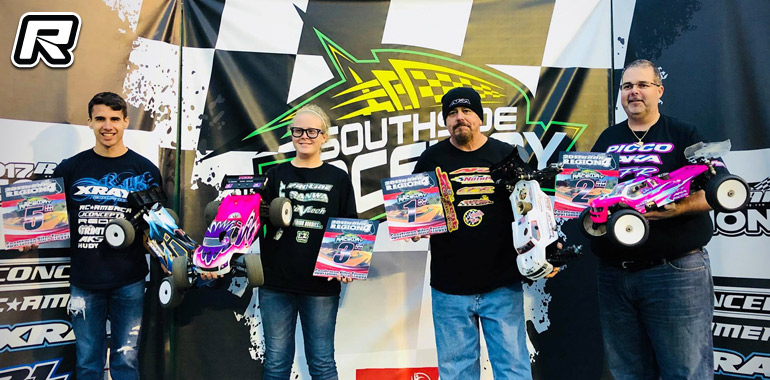 The Open Nitro Truggy class saw Steve Narrington take the win after 30 tough minutes. Travis White put in a great fight to finish 2nd on the podium. Turning heads was young Kiarra Hold, who finished 3rd, Ryan Lecuyer finished 4th with Jason Frank 5th overall.
Source: JConcepts [jconcepts.net]
---