January 23, 2018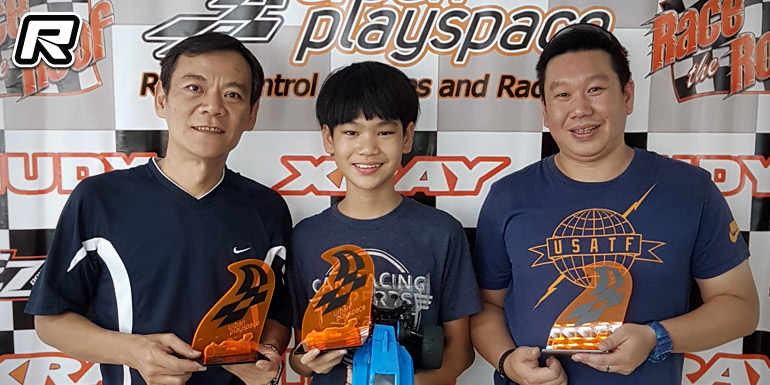 The opening round of the popular Urban Astro Buggy Championships in Singapore was held this past weekend at the downtown rooftop astro offroad track. Throwing down the gauntlet for the rest of the local racers was young Sean Lee, who kicked off his 2018 racing season in the best possible way with a double win in both the 2WD and 4WD classes. In the 2WD category, Sean blitzed the field by sewing up the TQ with wins in the first two of three rounds of qualifying. Sebastian Lee, who is Sean's father, made it a family affair in the front row of the grid, by qualifying 2nd, while 2017 4WD Singapore National Champ, Fazly Ibrahim took 3rd.
In the finals, Sean made the pole position start count on the tight track with flawless runs in both leg 1 and 2, winning by a lap in each, and taking an early overall win. In leg 3, there was a shootout between three drivers for the remaining two podium spots. It was TS Bay who surprised the field with the win in the final encounter and the overall 2nd spot on a tie-beak over Steven Ong.
2WD final results:
1. Sean Lee
2. TS Bay
3. Steven Ong
4. Sebastian Lee
5. Hasron Robana
6. Fazly Ibrahim
In the 4WD class, which was run on a Reedy-all finals format, Sean took three of the five finals to secure him his 2nd overall win for the day. Sebastian joined his son on the podium with a 2nd place finish, while Fazly Ibrahim finished 3rd.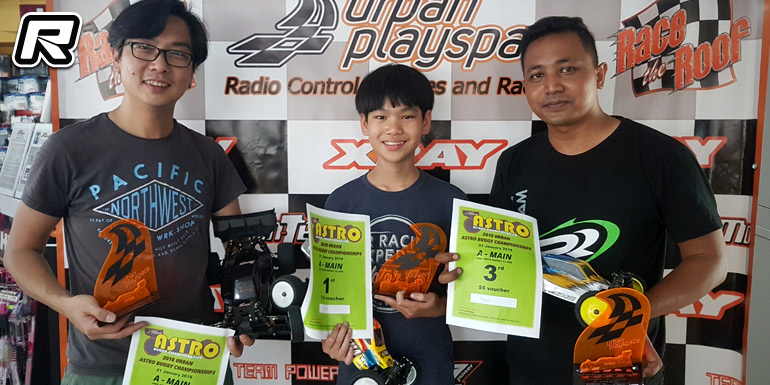 4WD final results:
1. Sean Lee
2. Sebastian Lee
3. Fazly Ibrahim
4. Jody Long
Source: Urban PlaySpace [facebook.com]
---