January 12, 2018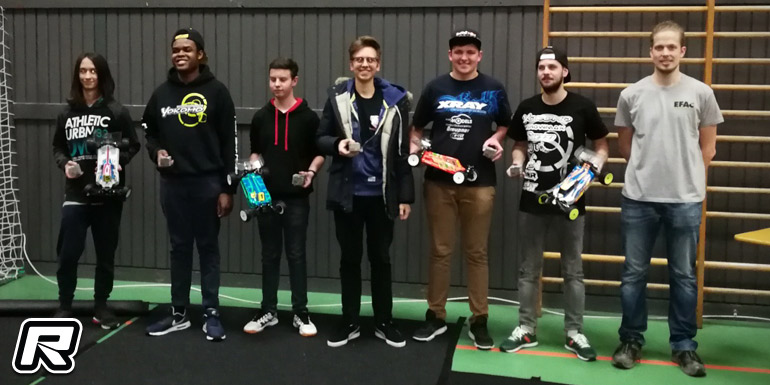 The prestigious Winterchamps were held last weekend in Hohenems, Austria and it was Xray's Nico Schmid who dominated the 2WD and 4WD Buggy classes. Aron Münster (Xray) would take the runner-up spot in 4WD from Yokomo's Fabian Luca Widmer who rounded out the podium result.
4WD Buggy final results:
1. Nico Schmid – Xray
2. Aron Münster – Xray
3. Fabian Luca Widmer – Yokomo
4. Patrick Hofer – Team Associated
5. Adi Riederer – Xray
6. Peter Forster – Yokomo
7. Philip Jeisy – Xray
8. Florian Schmid – Xray
9. Markus Streuli – Xray
10.Kevin Prinz – Xray
In the 2WD class Nico was sidelined on the podium by Fabian Luca Widmer (Yokomo) and Team Associated's Patrick Hofer.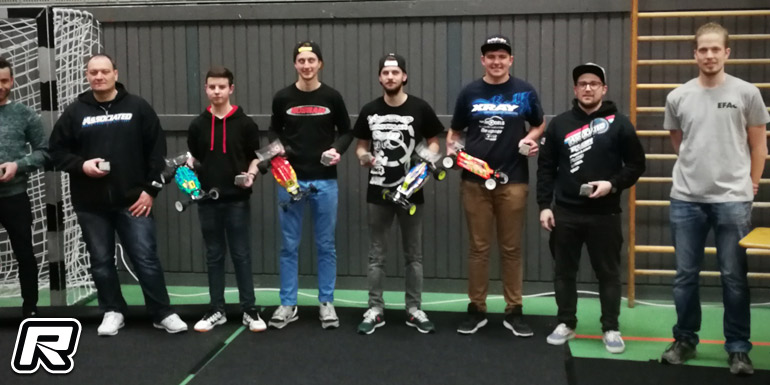 4WD Buggy final results:
1. Nico Schmid – Xray
2. Fabian Luca Widmer – Yokomo
3. Patrick Hofer – Team Associated
4. Aron Münster – Yokomo
5. Florian Schmid – Xray
6. Adrian Müller – Yokomo
7. Alexander Pollinger – n/a
8. Arnaud Buffat – Team Associated
9. Markus Streuli – Xray
10.Kevin Prinz – Xray
Source: Xray [teamxray.com]
---