January 17, 2018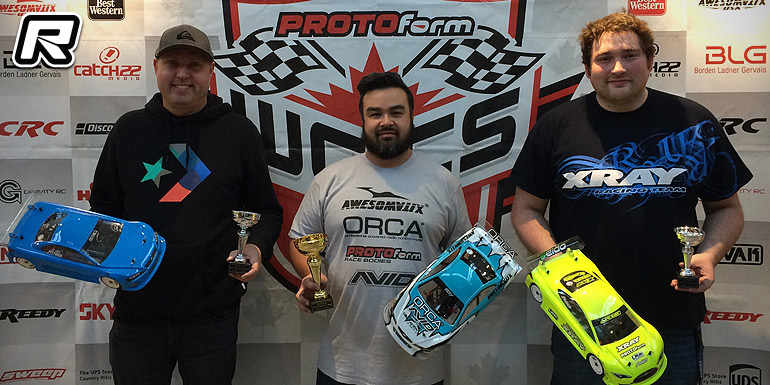 The Protoform Western Canadian Indoor Championship Series round 4 flew into the beautiful Pacific island town of Victoria (Sidney), British Columbia for the Speed Weekend. Hosted by IROCC, the team of volunteers led by track builder extraordinaire Craig Roberts put down yet another great track. High speed and flowing, it put the focus on the racing, while the brand new spec tire, the Sweep QTS-32 BK Black Carpet edition tire provided the perfect tire for the high grip, fast layout. With racers flying in from all over Western Canada and the northern US, it was once again a great event. In Touring Modified, Team Awesomatix's Wayne Mah, last year's TC Mod Champion, is currently on a perfect streak of TQs and wins, and lands in Victoria and continues to tear it up. Setting a fast TQ over a great field, edging out Xray's Korey Harbke and Luke Pittman. Wayne then went on to a perfect double win, to watch the battle for the rest of the podium in A3. Dave Ehrlick would drive his Xray to the win in R3, and end up 2nd overall, with Korey completing the podium.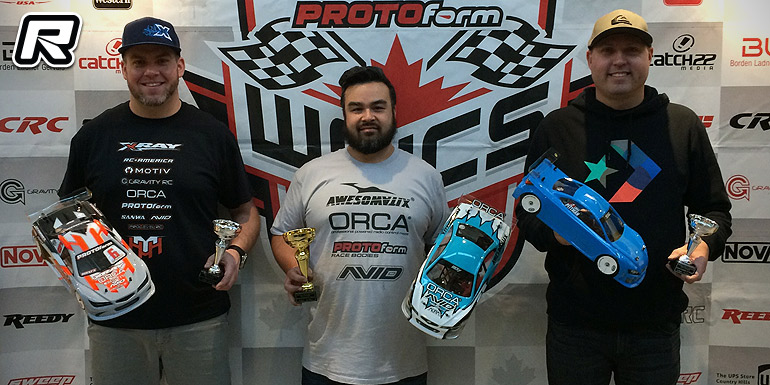 As if dominating Touring Mod wasn't enough, Team Awesomatix's Wayne has done exactly the same in Stock. Last year's champion is on a perfect streak, and he three-peated in Victoria. But this time Xray's Luke Pittman would make him work hard for it, pushing Wayne to the end every round, and taking the win in R2, would put him 2nd overall. Dave Ehrlich with two second place finishes would take 3rd overall.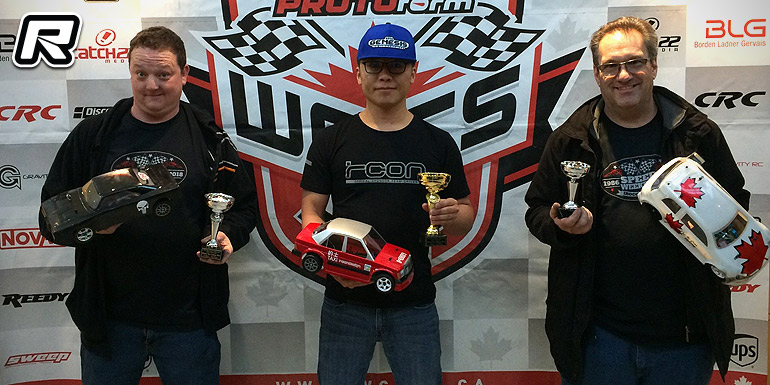 Calgary's Sammy Lee would set the TQ in Tamiya Mini, and win R1, but then Dustin Quanstrom would take the R2 win. In the final showdown, Sammy took the win and the top trophy, with Dustin second, and Calgary's Ian Buchan taking his first WCICS podium.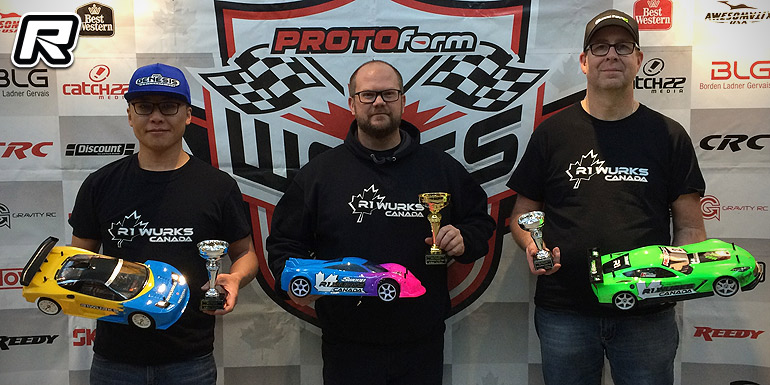 With a great turnout for the fun Scale Spec class, Calgary's Dwayne Flodell would dominate the show, TQ and winning the first two rounds just ahead of Sammy Lee who won R3. B.C.'s Brent Wende would finish 3rd overall with a combined 2nd in R1, and 3rd in R3.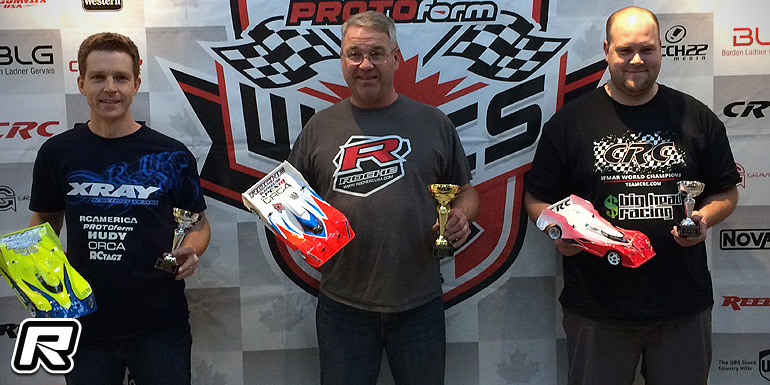 1/12th Stock, the biggest class of the weekend, was definitely the most exciting. In one of the qualifiers, the top 6 drivers would run the full 8 minutes with never more than a 1.5s spread from top to bottom. Team CRC's Adam Balk from North Dakota would take TQ, but Team Roche Racing's Brian Bodine from Washington would snatch the R1 and R2 wins. Race organizer and RD, former Canadian National Champion, and Team Xray driver Blake Bell would qualify 2nd, finish 2nd in R2 and R3, and take home the second place trophy. Adam would suffer tough luck in the mains, with a 2nd and a 3rd, putting him in 3rd on the podium.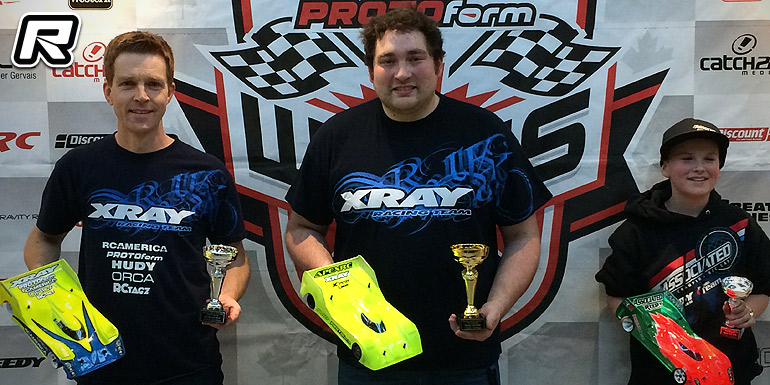 In the fastest class of the weekend, 1/12th Mod, Washington's Xray driver Korey Harbke and fellow Xray member Blake Bell would battle it out, but Korey would set TQ, and take R1 and R2 wins, with Blake taking the R3 win and 2nd overall. Team Associated's young and upcoming star Stuart Mason from Washington did a simply amazing job, with a 2nd place in R2, and a 4th in R1, it would come down to a tie-breaker on point with local Track Builder and pan car driver extraordinaire Craig Roberts, with Stuart standing on the podium in third after the accounting was done.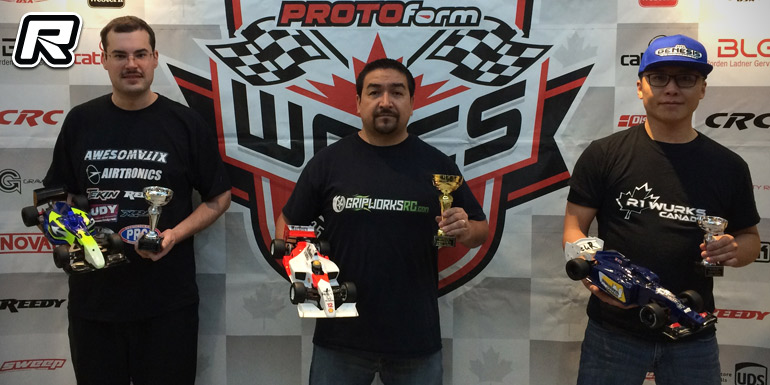 Ed Mardones would drive his Marlboro McLaren to TQ in the Formula class, cut would have to fight for the trophy after a 6th in R1, which was won by Calgary's Sammy Lee. But fight he did, with a 2nd and 1st securing him the top podium spot. Penticton's Colin Roussel would win R2, and with his 2nd place in R1, would come down to a tie-breaker decision with Ed, but ultimately end up on the 2nd spot. Sammy Lee, with a 3rd in R3, finished on the last step of the podium, but still got to taste the champagne.
Source: WCICS [wcics.ca]
---