February 28, 2018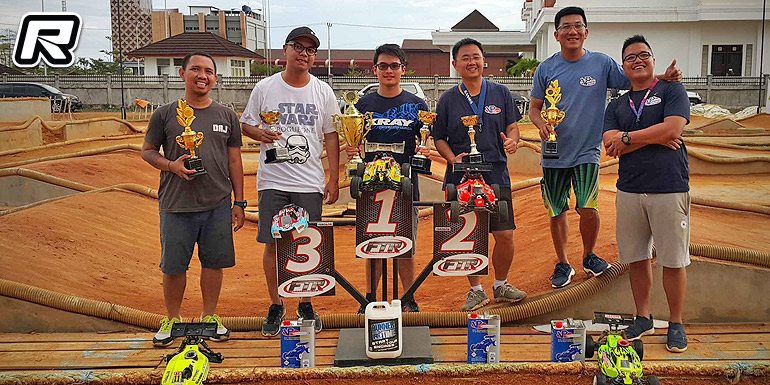 The Cap Go Meh race was held last weekend at the Forluck RC Raceway Track in Pontianak, West Kalimantan, Indonesia. "Cap Go Meh" means the 15th day and the last day of the Lunar New Year celebrations for Chinese communities around the world and the race schedule saw four rounds of 10-minutes qualifying followed by bump-up finals. Xray's Jason Nugroho would put his Novarossi-powered buggy on the TQ spot after the qualifiers and he would also come out fastest after the 45-minutes main race with Stanley Wangsanegara (HB Racing/O.S.) and Adrian Wicaksono (Mugen/O.S.) completing the top 3 podium result.
Final results:
1. Jason Nugroho – Xray/Novarossi
2. Stanley Wangsanegara – HB Racing/O.S.
3. Adrian Wicaksono – Mugen/O.S.
4. Edianto Ong – Kyosho/Reds
5. Rizky P – Mugen/O.S.
6. Faisal Ali – Mugen/O.S.
7. Ivanka – Xray/Reds
8. Chopin – TLR/O.S.
9. Dimas Arianto – Mugen/O.S.
10.Seng An – HB Racing/Alpha
11.Niki H – Xray/FX
12.Willy S – HB Racing/O.S.
13.Asang – Mugen/Reds
14.Andi Indra – SWorkz/SPower
15.Fredy – Kyosho/Reds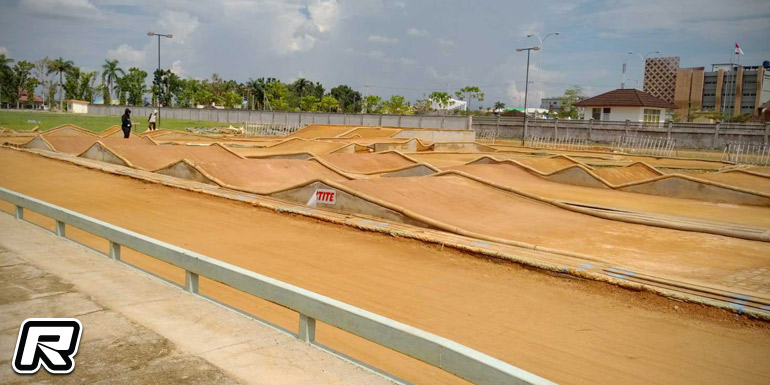 Thanks to Michael Nugroho for the report.
---