February 20, 2018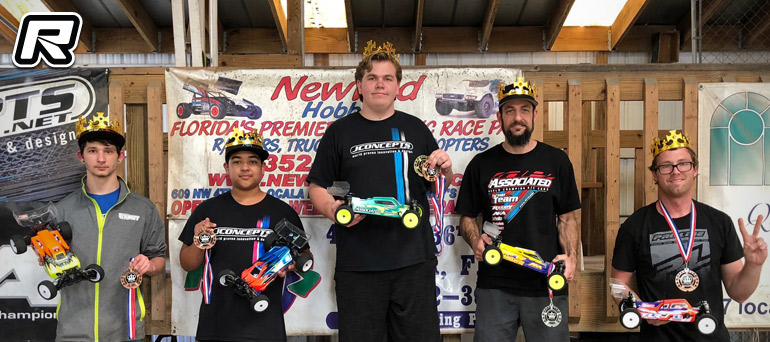 The inaugural running of the King of Stock Off-road Championship hosted by NewRed Hobbies took place last weekend. NewRed Hobbies is an indoor track located in north-central Florida with a very unique surface that is hard packed clay that is glued. With this race being 13.5T and 17.5T stock only, total entry count was a little smaller at 78 across the six classes; 2WD Indy buggy, 2WD SCT, 2WD Expert, 4WD Expert, Stadium Truck, and RTR Sportsman. Three rounds of qualifying were run on Saturday. Team Associated driver Lee Setser put in a dominating performance in the 4WD expert class with a perfect score for the overall TQ. The 2WD Expert class was very competitive in qualifying with Team Associated driver AJ Marasco and former World Champion Billy Easton (Serpent) trading TQ runs throughout qualifying, but Billy secured the overall TQ in the 3rd round. After qualifying ended, they had a 10-minute/no turn-marshal "Dash for Cash" for the Expert 2WD A-main drivers. There was an amazing 3-way battle between AJ Marasco, Lee Setser, and Billy Easton, but in the end, it was JConcepts Lee Setser taking the win and cash prize.
Main day was run on Sunday with bump-ups and triple A-main format. Lee Setser was once again the class of the field in Expert 4WD as he went on to win the first two A-mains wire-to-wire for the overall title and crowned the King of Stock. Ryan Eckert would take the 2nd spot and young gun Joshua Alfaro grabbed the 3rd spot.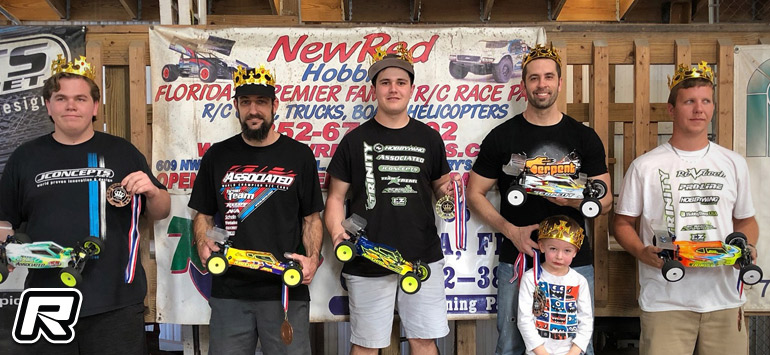 The 2WD Expert class was amazing to watch as Billy, AJ, and Lee battled back and forth in A-main 1 with AJ taking the win, Lee finishing 2nd, and Billy wound up 3rd. A-main 2 would see a tight battle early on as AJ and Lee would get by Billy, but Lee and AJ would get together allowing Billy back to the front where he would cruise to an easy win ahead of Daniel Chavez and Ryan Eckert. A-main 3 was once again action packed with lapped traffic causing mayhem. Billy and Lee jumped out early, but unfortunately, a car jumped the track and hit Lee head-on and ended his chances. Billy would have a comfortable lead early, but AJ put on an amazing charge to get within 2 seconds of Billy when lap traffic would strike again causing Billy to crash with one lap to go. Billy retained the lead, but traction-rolled in the next corner and AJ took full advantage of the win and the overall title of "King of Stock".
Source: JConcepts [jconcepts.net]
---