March 26, 2018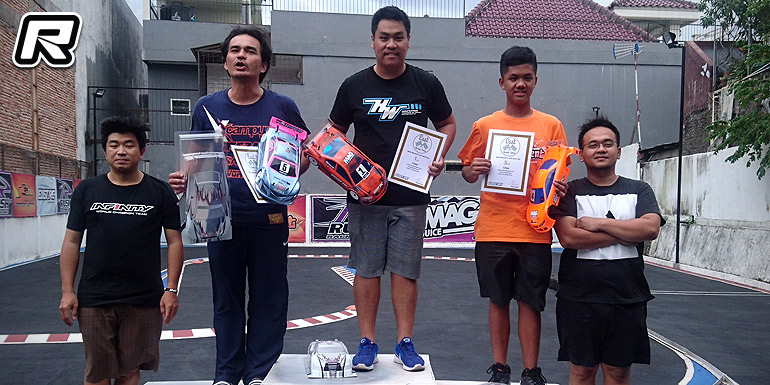 The opening round of the East Touring Series was held at East RC Speedway, east Jakarta this past weekend. The 3-race series is supporting the primary Open Brushless 13.5 class and the top 2 drivers of the overall standings will receive a free trip to Thailand's 2018 BIRC race in Bangkok. Racing-wise it was Bowie Ginting who secured the pole, almost two seconds ahead of Arya Seta while Peter Anthonijsz lined up in 3rd. The opening two mains were won by Bowie for an early overall victory while the race for the remaining two podium spots was on between several drivers as Christian Mamesah and Teddy Syach, who lined up 4th and 5th respectively, joined the podium battle. In the end, Syach took 2nd and Mamesah snatched the 3rd spot.
Final results:
1. Bowie Ginting – Serpent/Hobbywing
2. Teddy Syach – Tamiya/Hobbywing
3. Christian Mamesah – Serpent/Hobbywing
4. Peter Anthonijsz – Xray/Hobbywing
5. Arya Seta – Serpent/Hobbywing
6. Chandra Yosef – Awesomatix/Hobbywing
7. Ary Aditya – Mugen/Orca
8. Reynaldi Kriswanto – Yokomo/Hobbywing
9. Vindra Mboi – Serpent/Hobbywing
10. Ronald Kasengkang – Yokomo/Hobbywing
Thanks to Bowie Ginting for the report.
---