March 12, 2018
The second round of the Stavanger Open Cup was hosted by the Stavanger Modelcar Club last weekend. Offering different tracks such an offroad track laid out with EOS carpet and an onroad track laid out with ETS carpet, the facility also includes a drift track. For round 2 close to 40 cars signed in to race in the seven different classes of 2WD Buggy, 4WD Buggy and Truck as well as 13.5T Touring, 21.5T Touring Junior and M-Chassis. Being a 2 days event, the drivers were offered amble track time, one seeding practice was held followed by four qualifiers and triple A-mains.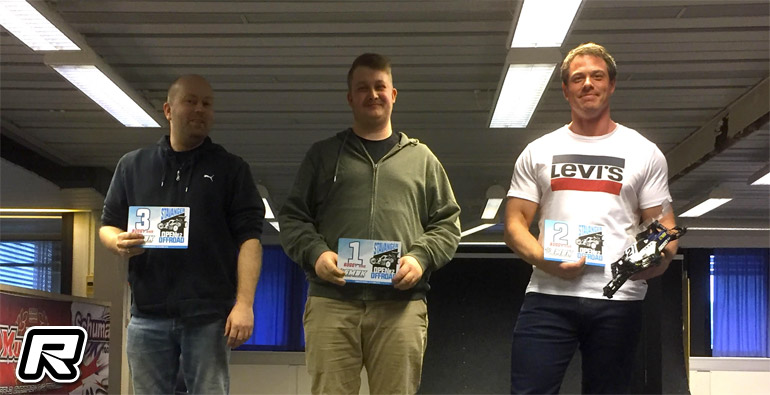 Stavanger Open is intended to be an entry level race, and 6 debutants started their carrier this weekend making the club proud. Multiple Norwegian Champion Nikolai Haheim led the touring class in front of three junior drivers. In offroad he entered the 4wd class with a second hand car and early on set a pace no one could follow. The entry of 5 Short Course cars was entertaining for all to see, and shows that RC has much to offer, as long as the organisers are open to new ideas. The 3rd round will be held 10-11 April on the same track.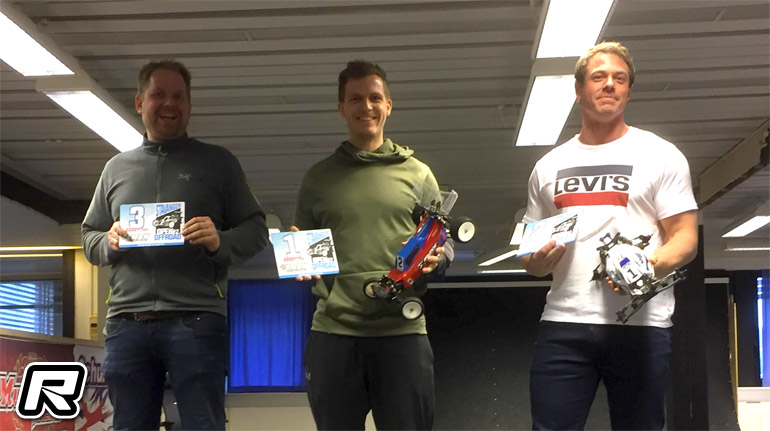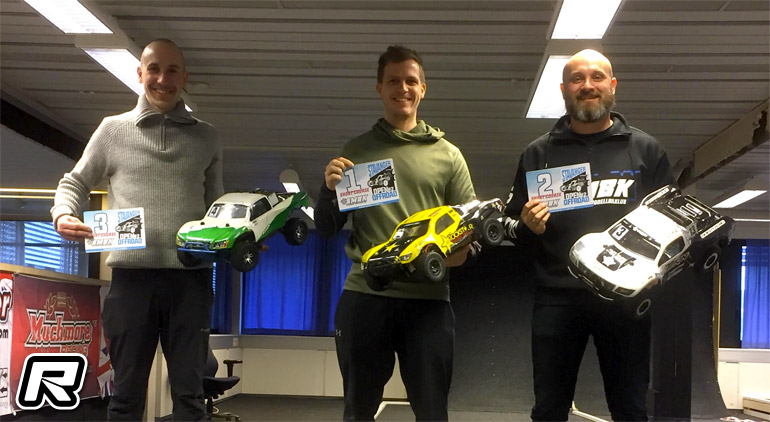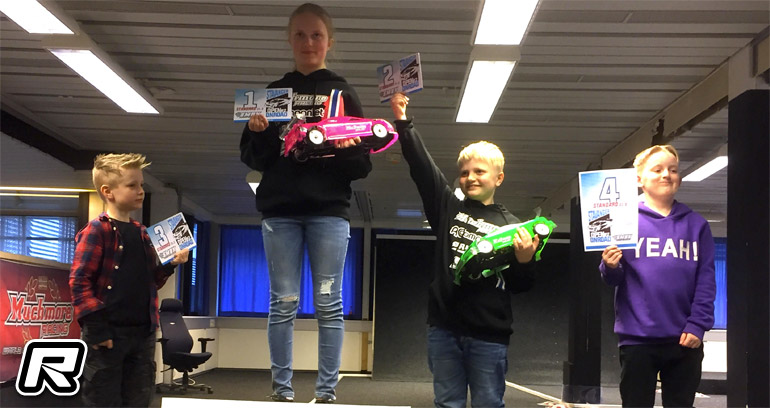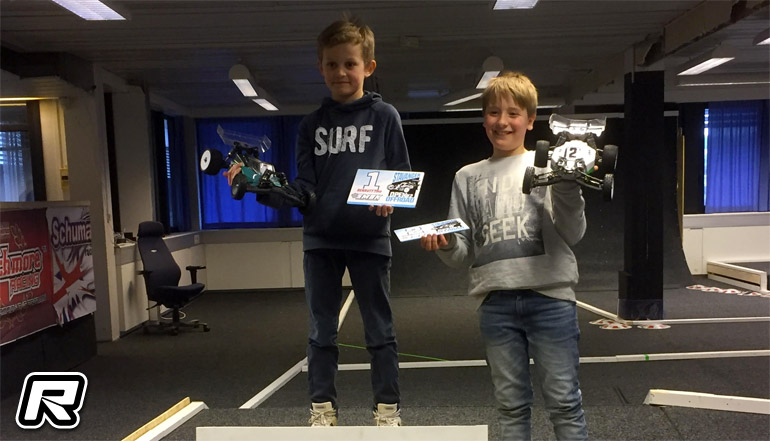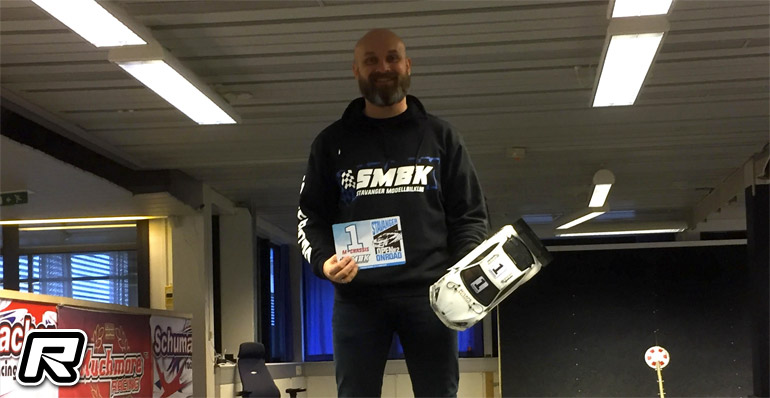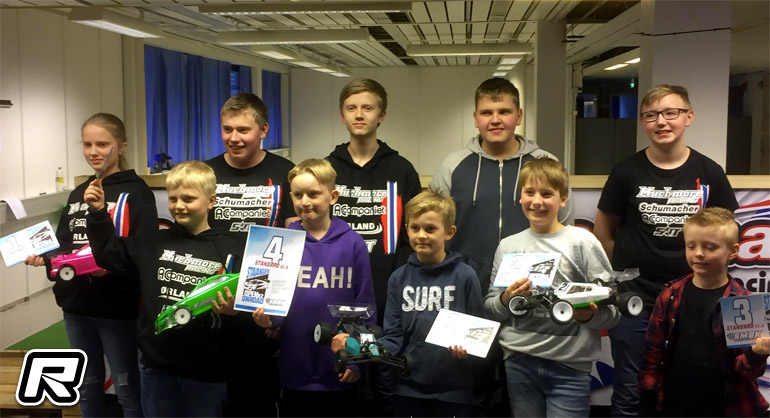 Thanks to Ole Jacob Bryne for the report.
---