April 17, 2018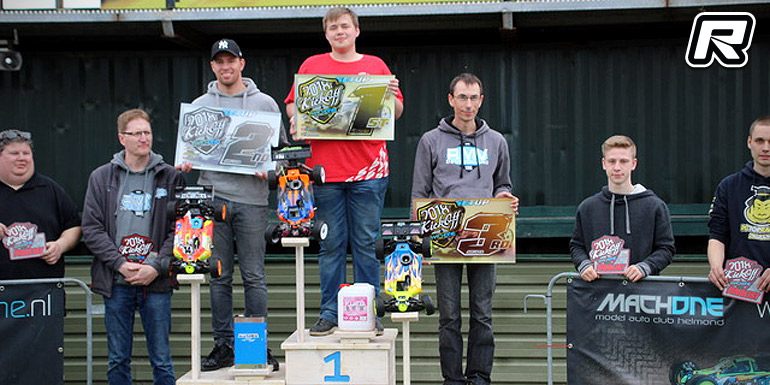 Helmond in The Netherlands played host to the 2018 Kick Off race last weekend. The event was held on a high-traction astro turf track with about 100 entries from Belgium, Germany and The Netherlands. In the Nitro Buggy main final it was a 3-horse battle between Jeffrey Halsema, Wesley van Helmond and Jarno Pijpers for the win. At about the 20-minute mark Jarno was able to open a small gap and from there he controlled the race to bring home the win from Jefferey Halsema and Tim Stiewe.
Nitro Buggy final results:
1. Jarno Pijpers – SWorkz/FX
2. Jeffrey Halsema – Team Associated/Maxima
3. Tim Stiewe – Mugen/Reds Racing
4. Wesley van Helmond – Serpent/Triton
5. Rajco van der Sluijs – Tekno/Reds Racing
6. Sander van Genechten – Xray/FX
7. Justus Giese – Mugen/Bullitt
8. Matthias RECKWARD – Mugen/Reds Racing
9. Dominik Röhrig – SWorkz/SPower
10.Rene van Schaijk – Mugen/Reds Racing
In the 1/8th E-Buggy class it was Jarno Pijpers with the TQ and in the final he would be in a battle with Wesley van Helmond at first but after the latter made a mistake Jarno was able to pull away for the win from Sander van Genchten 2nd and Jeffery Halsema 3rd.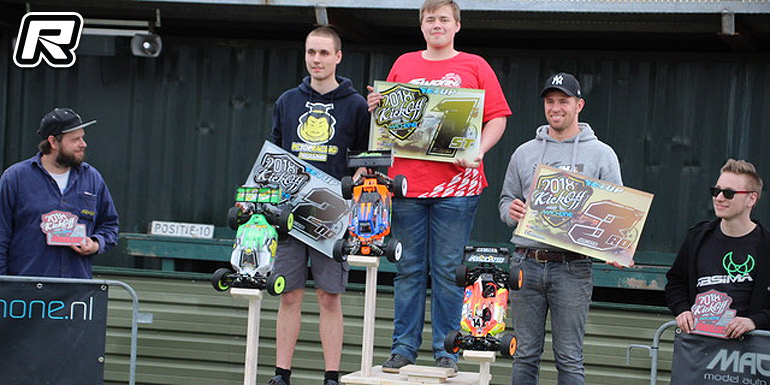 E-Buggy final results:
1. Jarno Pijpers – SWorkz/Nosram
2. Sander van Genchten – Xray/Hobbywing
3. Jeffrey Halsema – Team Associated/-
4. Michall van Dijk – Team C/Hobbywing
5. Colon Meijer – Serpent/Tekin
6. Marlon Klepkamp – Mugen/Tekin
7. Christian Klasen – Mugen/Hobbywing
8. Wesley Wiertz – Team C/Tekin
9. Tim Donk – Team C/Team Orion
10.Guus Franken – Xray/-
Source: MW RC Cars [mwrccars.at]
---