April 16, 2018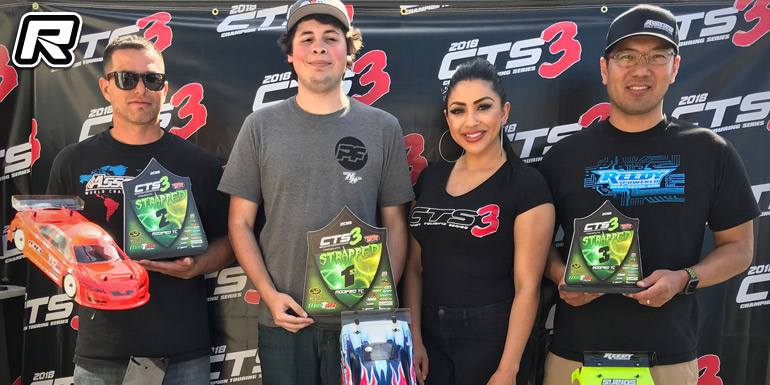 For the 3rd Annual season CTS3 round 3 was held at Ripon International Raceway, the original home of Reedy Race of Champions in Ripon, California. In Modified Touring Eric Albano came out on top with his Xray, taking home his first win of the season. It was a close battle between him and TQ Brandon Clements (Awesomatix) in the main but with a racing incident, Albano was able reach victory on a stacked stage with Gonzalo Cortes (Team Associated) in 2nd followed by David Jun (Team Associated) in 3rd.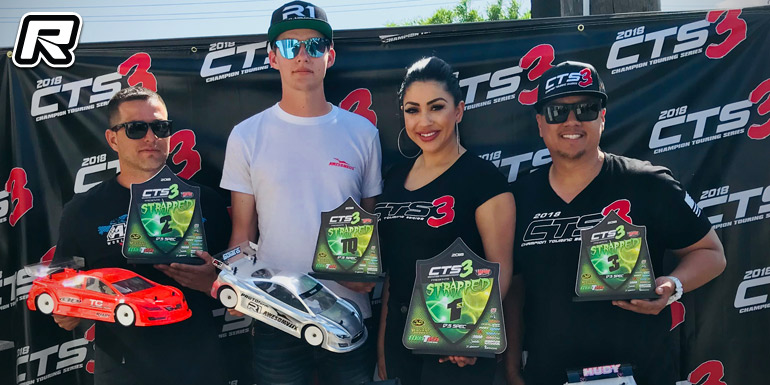 For 17.5 Touring Brandon Clements TQ'd again and had a close race with a hard charging Cortes (Team Associated). Brandon's Awesomatix remained stable and unbeatable to secure victory over Gonzalo Cortes in 2nd and Lex Tyler (Xray) in 3rd.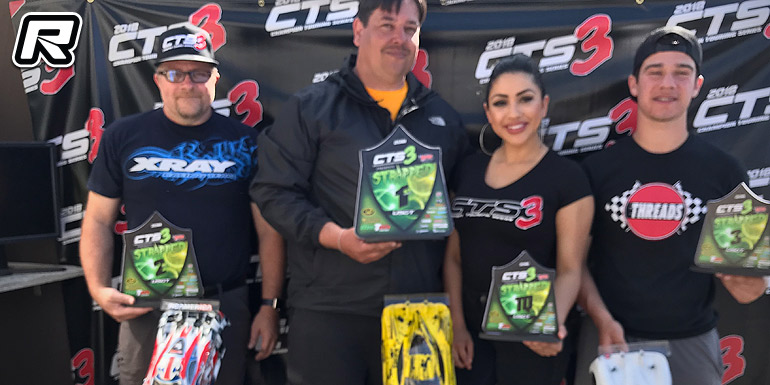 The USGT division had local boy Juan Aveytia showing his fellow comrades the way in qualifying up until the A-main as Xray driver from Maryland, Baltimore, Clayton Young gives him a run for his money as they left the field battling nose to tail the entire five minutes, but Juan laid down a very defensive run securing the win with Clayton in 2nd and up and coming youngster Sebastian Valencia in the 3rd.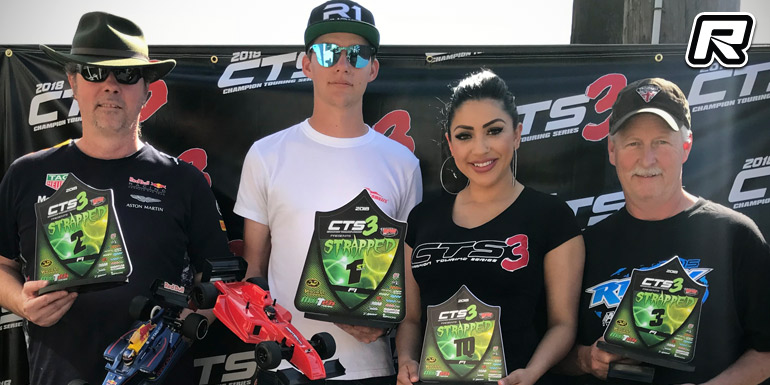 In Formula Clements would again secure the TQ honors and score solid win while his team mate Jay Cull came in 2nd and Doug Rebal ended in 3rd.
Source: CTS [facebook.com]
---