April 27, 2018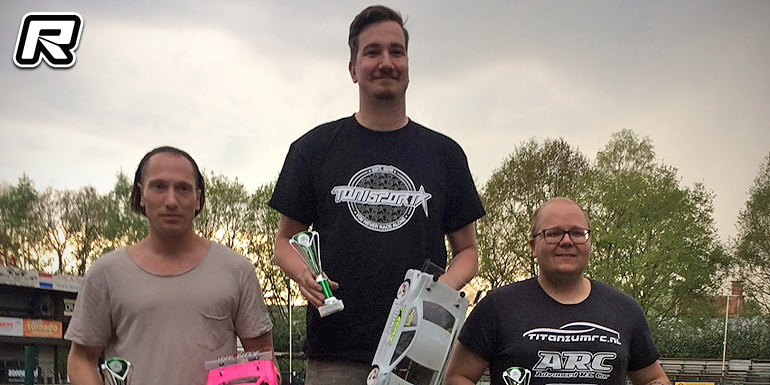 Last weekend the opening round of the Dutch Electric On-road Nationals was held at the popular Apeldoorn track. 42 driver signed in to race in the four classes of Touring Modified, Touring Stock, Formula and a supporting 1/8th Electric class. In Touring Modified it was Sidney Blokker who set the pace followed by Rick v.d. Akker. Due to some incidents for Sidney he was only able to come in 3rd overall as Rick was able to climb the top step of the podium followed by Goof in 2nd place, the latter showing a steady race as he took profit of some issues of Sidney.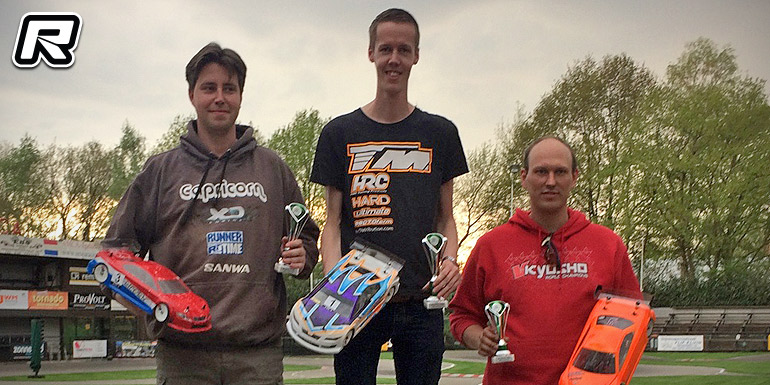 In Touring Stock it was local hero Rob Janssen who was the driver to beat. Behind him a handful of drivers were keen to grab the final podium spots. Roy Bakker was doing very well, as well was Wesley van Dijken. Some incidents in the final did not work in favour of Wesley as he ended up outside the podium spots. Ultimately it was Sybrand who took advantage and did some clean runs to climb the podium in 3rd, with Roy Bakker in 2nd.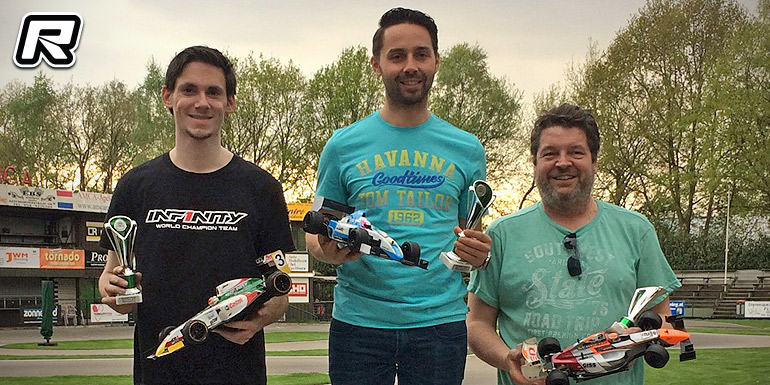 In the Formula class it was a battle of tyres as the older Ride tyres seemed to be a little faster on the track. John Bruins was the first one who noticed as Jitse had a bit of a struggle on the Volante tyres to catch up. After switching to the Ride tyres on Sunday the battle was on for the first spot between John and Jitse but in the end it was John Bruins who came out on the top spot.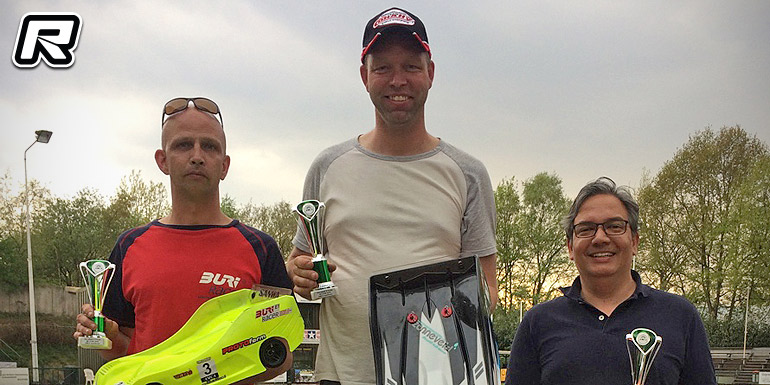 For 2018 the Electric Track section of the NOMAC governing body has introduced the 1/8th pan car class as a promotional class for the 2018 Dutch Nationals. Eight enthusiasts entered for the first race and they made for some action packed and fierce competition during the qualifiers and finals. Wesley van Silfhout had a flawless day and won all finals from Q1. Richard Gierman finished 2nd and Johannes Voerman came in 3rd.
Thanks to Rob Janssen for the report.
---