April 1, 2018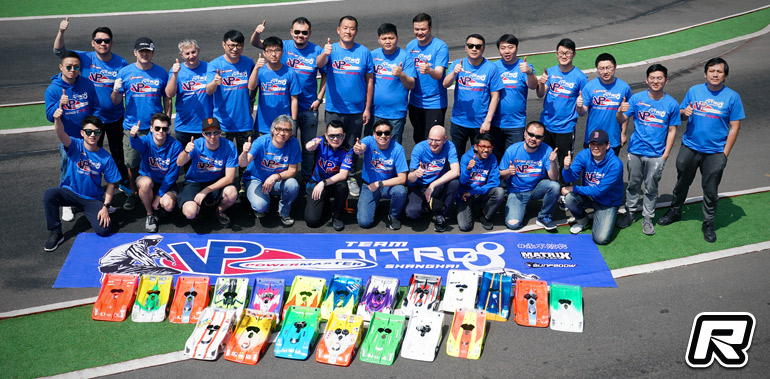 The Shanghai Nitro 1/8 scale Racing Club, also known as Team N8, kicked off its 2018 season in Suzhou, China this weekend. Team N8 is the brainchild of Rick Wang and Ben Lai who both share the passion for nitro racing. The race format is unique in a way that the qualifying result is based on the three best consecutive laps achieved in a 60-minutes qualifying session where drivers can decide when is the best time to go on a clear track. The top 5 qualifiers proceed directly into the A-main, while from the lower mains the best two finishers will bump up. Due to the limited size of the Suzhou track the maximum number of cars per heat is limited to eight. The opening round of the series was attended by 25 members with the season will see six local club races and two travel races, one of which will be the annual Sunpadow Nitro On-Road Race in November.
"We created N8 to grow nitro on-road racing in China where it is becoming obsolete. When we first started last year, we had only five guys show up, today, our membership has grown to 28 drivers and it continues to grow. There are no agenda, no profit, no special interest … Just everyone coming together sharing the passion for nitro racing!", was the comment of the organisers after the season opening event.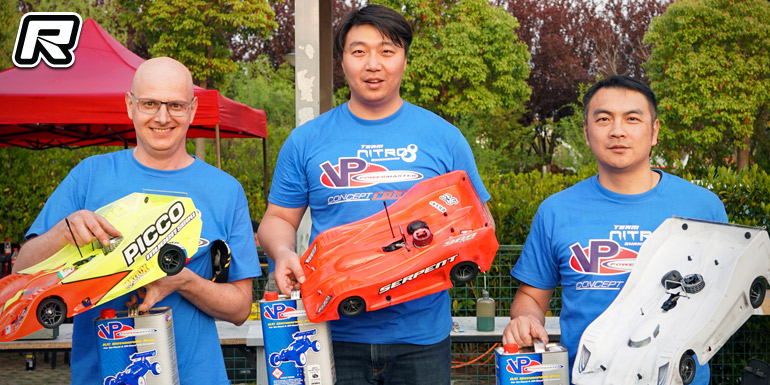 Racing-wise it was Mugen/Picco driver Lorenzo Bali who took TQ just 0.442 seconds in front of Serpent/Reds Racing driver Rocket Zhang. In the 30-minute main final, Zhang was in control things and he would take the win from 2nd placed Bali. Mugen/O.S. driver Tommy Dai, coming from the 5 spot on the grid, grabbed the final podium position.
Thanks to Rick Wang and Chasel Young for the report.
---