April 4, 2018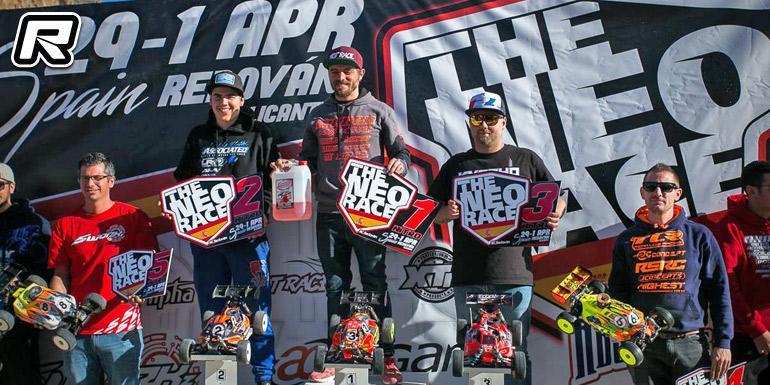 The 2018 NeoBuggy Race consisted of the same special soul with a new face as the prestigious event was hosted in a new country, at a new track, and couldn't have been any more different than the old venue at Harper Adams in England. From a tricky clay indoor surface track that was scheduled directly in the heart of Britain's cold and wet spring, the new venue was twice as big, on a huge permanent outdoor track, under the hot sun in Southern Spain at Redovan Raceway. The old event will be sorely missed, but the new venue was definitely worthy and tested the best drivers from all across Europe. Sure, this year's Neo didn't feature any of the top US drivers, but in time, they will most certainly attend as they'll want to race at one of the best tracks in Europe. Great job by Neobuggy's Philip Mortstedt on his vision and another successful NeoBuggy race.

World Champion, David Ronnefalk, was off to a great start with his HB Racing package on pace and even took double TQ's in round 2 in Nitro and E-Buggy. However, once the rain came and the track got polished, the sealed surface became extremely slippery. Many, including David, were scrambling to get traction and had up and down results through the rest of qualifying. But like a true champion, David fought hard to get the setup right for the 1-hour long main event and it clearly showed as he was able to win his 20-minute Semi-Final and put his buggy on pole by passing Ongaro on the final corner.
Unfortunately, bad luck struck David in the main while the World Champ was leading the race 20 minutes into the main and was forced to retire from electronic issues. On the other hands, during the 1-hour long Nitro Buggy main, Reno had one of the most exciting last 30 minutes of any race to date. He and Kyosho legend, Elliot Boots, would go toe to toe for nearly 30 minutes fighting for the final podium spot. In the closing minutes, two electrifying battles were simultaneously happening that captivated all viewers. Would Battle catch Ongaro? Was it going to be Boots or Savoya for 3rd? In the end, Savoya put in a valiant effort and just missed out on 3rd by 2 seconds after 1 hour of hard racing as Elliott came in 3rd, Davide snatched the 2 spot and Robert would bring home a popular win on home soil.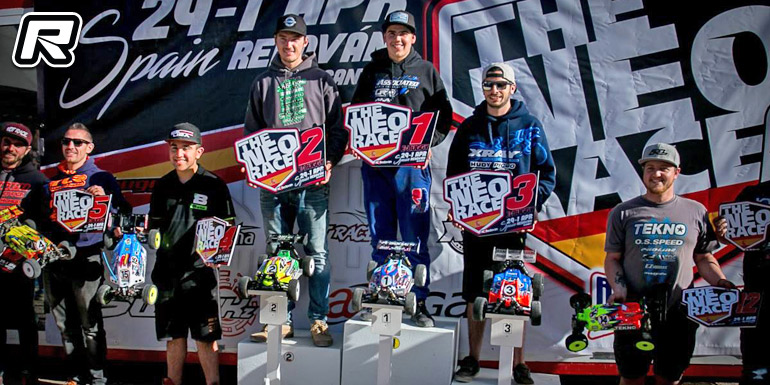 The David Ronnefalk did have a great 10 minute final in the E-Buggy class with a strong 2nd place finish recovering from a 1st lap crash that dropped him back from the lead pack. While it looked like it was over for a podium finish, David was able to charge and fought for the win, but ultimately took 2nd just over a second behind Team Associated's Davide Ongaro as Xray's Marco Baruffolo rounded out the top 3 results.
Source: JConcepts [jconcepts.net]
---