April 27, 2018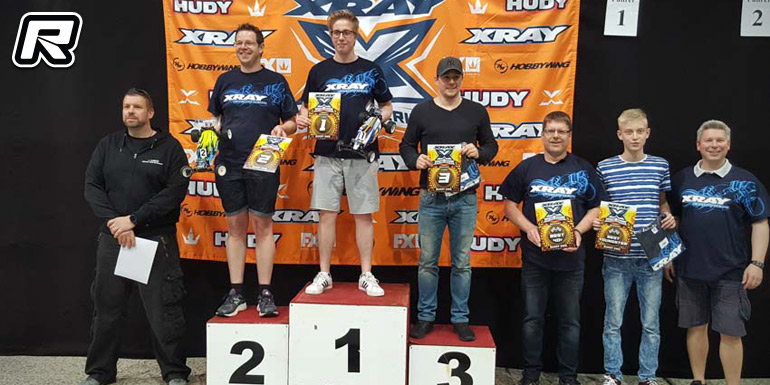 The a round of the German Offroad Xray Racing Series was held as part of the Intermodellbau hobby fair last weekend. Six different classes attracted about 70 entries and in 2WD Mod Buggy it was Yannic Wilcke who won the opening A-main over Joe Streff by a margin of 0.5 seconds. Yannic also won the second race and thus secured the overall victory as Joe finished 2nd overall. Olaf Grabaum finished 3rd to round out the top 3.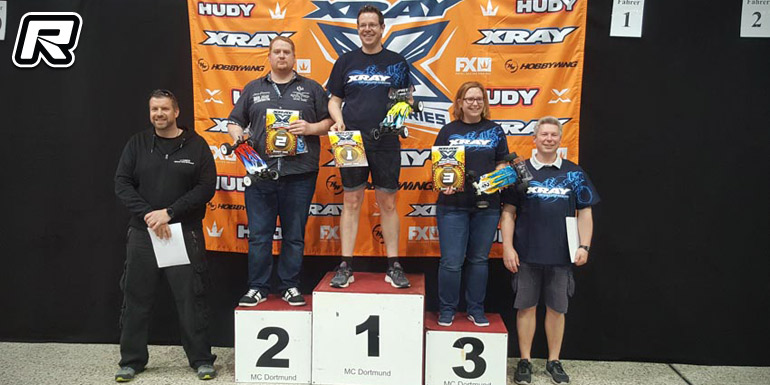 In 4WD Mod Buggy Joe Steff brought home the overall after also securing the pole position for the finals. Behind him, Christophe Choque, Katja Brammertz and Tobias Schuster fought for the remaining podium spots. In the end it was Christophe with the runner-up spot from Katja in 3rd place.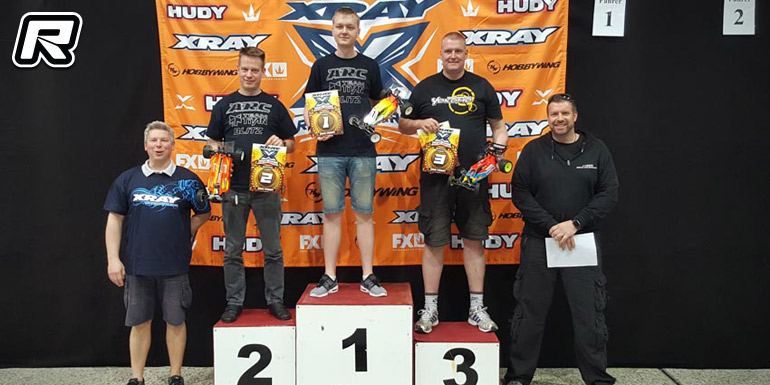 In 2WD Stock as well as in 4WD Stock Marcel Röttgerkamp and Stephan Eberding were the drivers to beat and in the end, Marcel won the 2WD class just ahead of Stephan and Guido Kraft.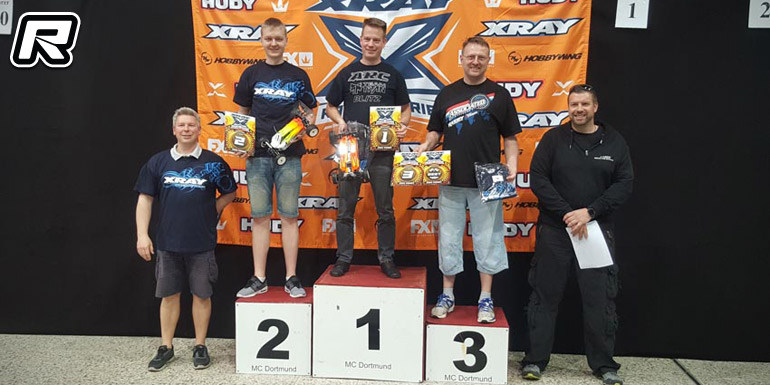 However in 4WD Standard Stephan turned the tables. He took the day's win, leaving behind Marcel Röttgerkamp and Brian Olbrich in 2nd and 3rd respectively.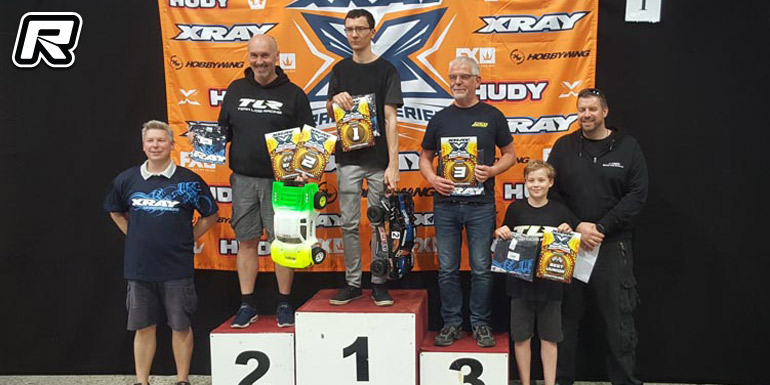 The most audience-friendly class was Short Course Truck. After thrilling races, long jumps, and nice duels Stefan Maiwald, Ralf Weyl and Andreas Hüttepohl filled the podium spots.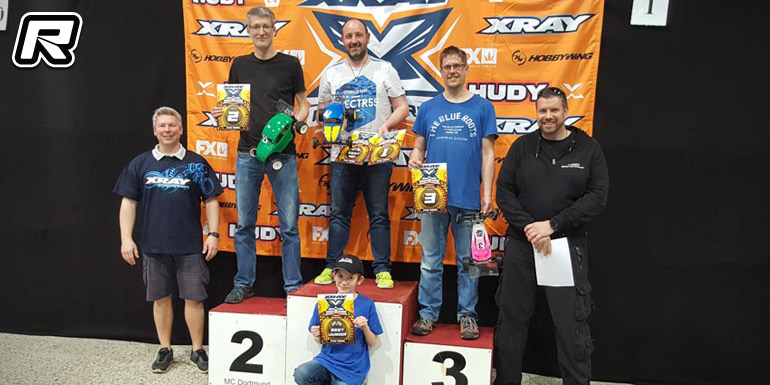 Finally in the fun class it was Thomas Wetterer who won ahead of Jörg Häger and Karsten Lübke.
Source: Xray [teamxray.com]
---