May 30, 2018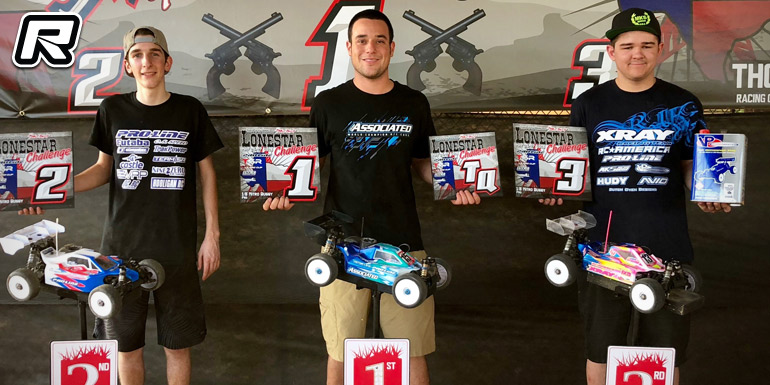 This past weekend was the 2018 Lonestar Nitro Challenge at Thornhill Raceway put on by Joey Christiansen and directed by Jimmy Babcock. The three day event was pretty standard with Friday practice, Saturday qualifying, and Sunday mains plus the always popular horseshoe tournament. As far as the racing went, Team Associated's Jake Dellinger would take the TQ honors in Pro Buggy and Pro E-Buggy with Dillon Caldwell taking TQ in Pro Truggy. In Pro Buggy Jake Dellinger and Dillon Caldwell would break away from the field early with Tekno's Tyler Hooks not far behind, but with Tyler having a DNF early on, the race for 3rd was seemingly Team Associated's Austin Jeffries until Xray's Ethan Lefebvre mounted a late race charge to take over the spot. Jake Delligner would come out victorious after a lengthy battle with Caldwell which ended in a flame out for the HB Racing privateer, Caldwell would rebound to finish 2nd.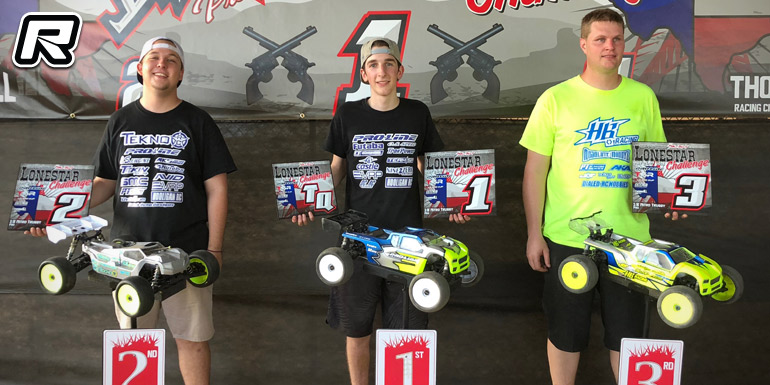 Pro Truggy would see Dillon Caldwell walk away from the field, Ethan Lefebvre who ran 2nd for about half the race would run into problems taking him out of the race and promoting Tyler Hooks to 2nd and HB Racing's Chris Marrant to 3rd after a 45 minute battle with Mugen's Miguel Villalobos for the final podium spot.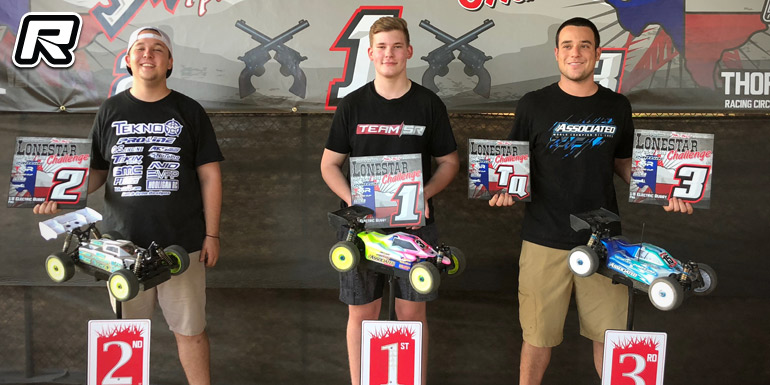 Finally in Pro E-Buggy with a double A-main format there was little margin for error. Tyler Hooks would take the A1 victory with Austin Jeffries finishing 2nd after a late race mistake from Jake Dellinger who would round out 3rd. In A2 Hooks would fall back to the end of the field early but would rebound to finish 3rd. Austin Jeffries would hold off Jake Dellinger to take the A2 victory with Dellinger finishing 2nd. Jeffries would take the overall win, with Hooks in 2nd, and Dellinger 3rd.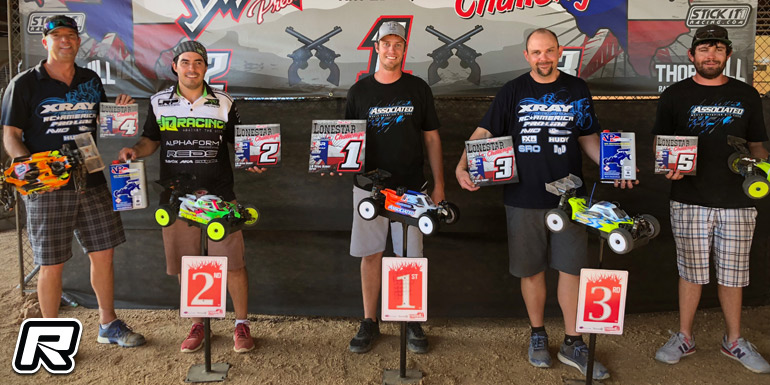 Expert Buggy top 5 results:
1. Brian Rohde
2. Luis Gudino
3. Nick Lefebvre
4. Nick Vanderpool
5. Brian Beck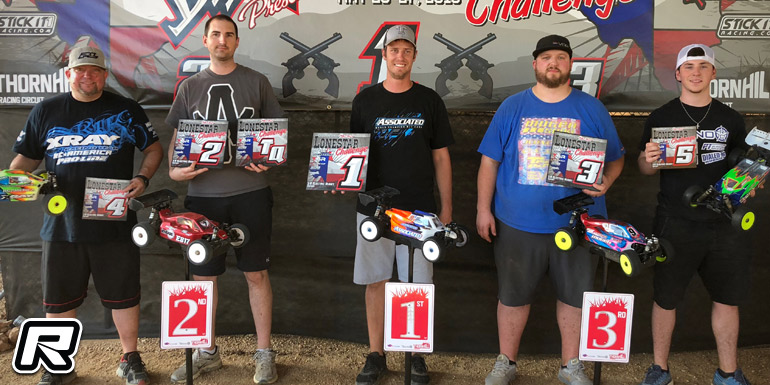 Expert E-Buggy top 5 results:
1. Brian Rohde
2. Matt Lawton
3. Jonathan Coral
4. Daniel Grobe
5. Cauy Moore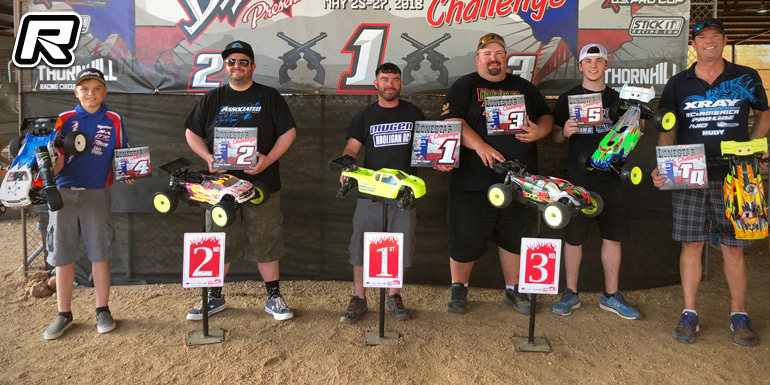 Expert Truggy top 5 results:
1. Todd Geary
2. Rob Allen
3. Clay Grantham
4. Wyatt Beiter
5. Cauy Moore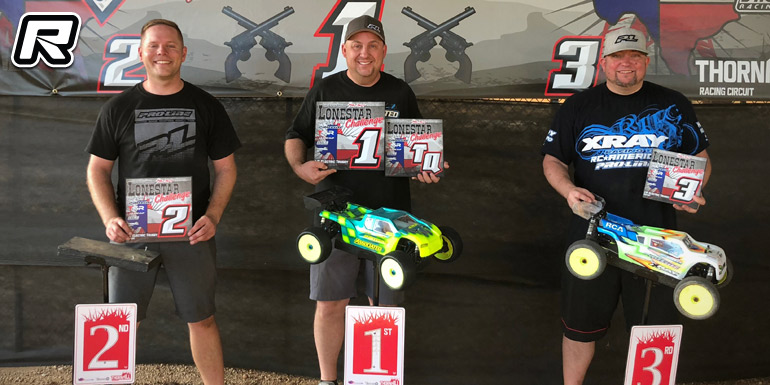 Expert E-Truggy top 3 results:
1. Quincy Hughes
2. Rocco Margiotta
3. Daniel Grobe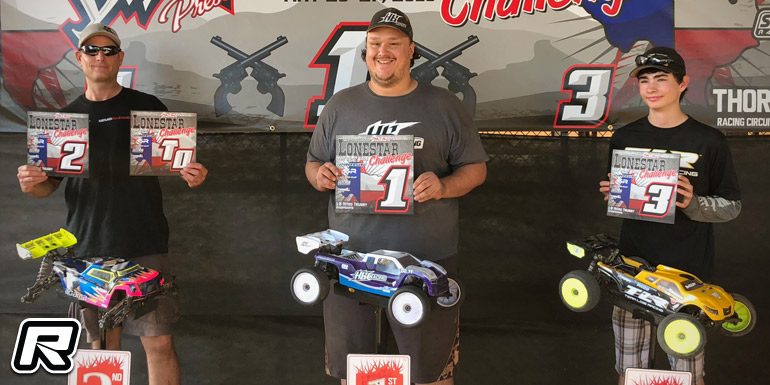 Intermediate Truggy top 3 results:
1. Luis Petz
2. Chris Lawson
3. Ryan Murphey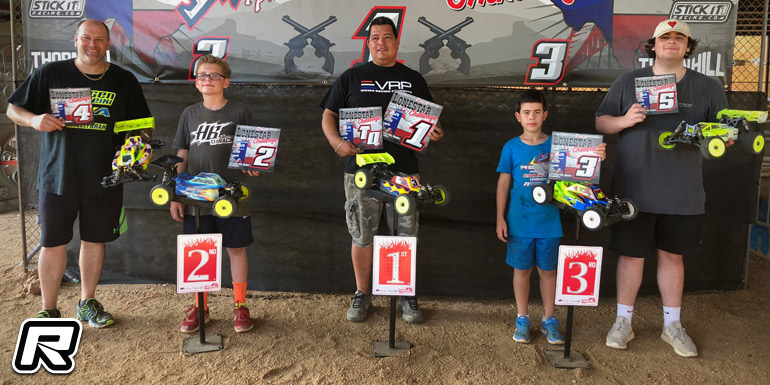 Intermediate E-Buggy top 5 results
1. Daniel Cantu
2. Christopher West
3. Emilio Gudino
4. Toni Paulini
5. Parker Riggs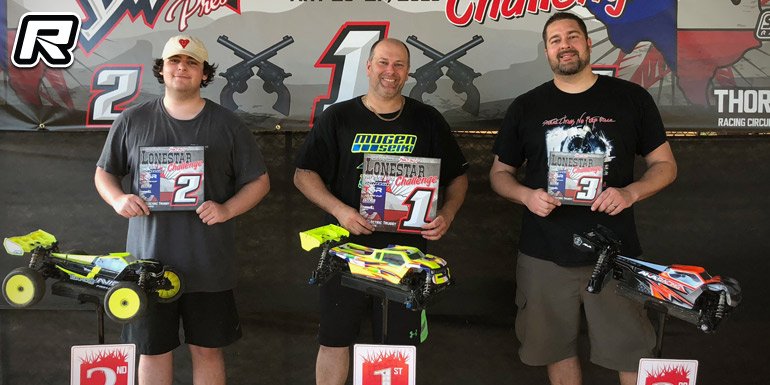 Intermediate E-Truggy top 5 results:
1. Toni Paulini
2. Parker Riggs
3. Brian Kerr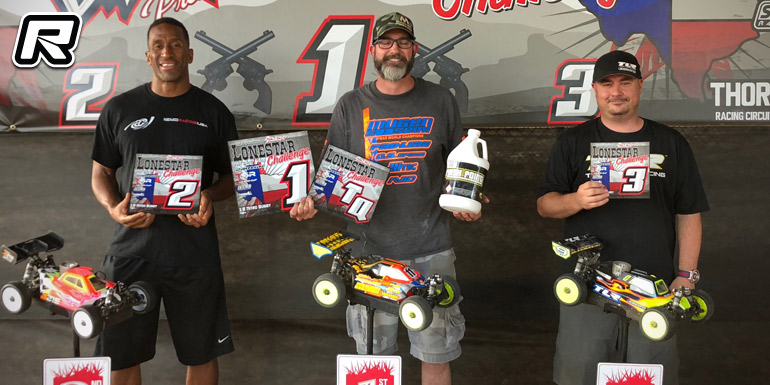 40+ Buggy top 3 results:
1. Casey Peck
2. Reggie Tongue
3. Forrest St. Clair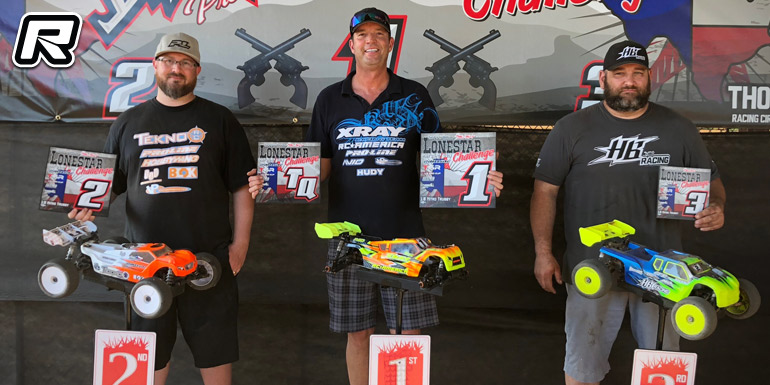 40+ Truggy top 3 results:
1. Nick Vanderpool
2. Aaron Royston
3. Kieth West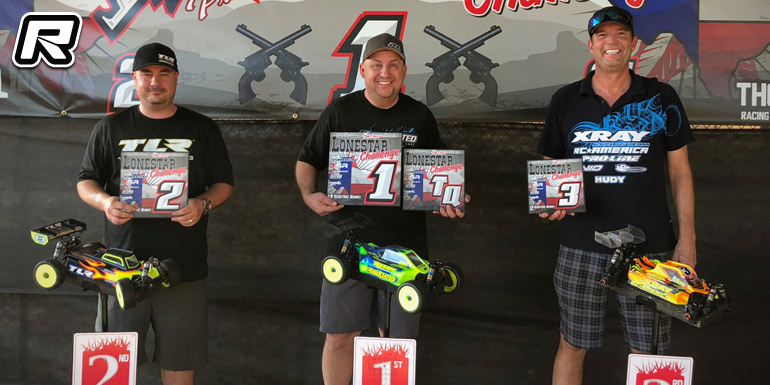 40+ E-Buggy top 3 results:
1. Quincy Hughes
2. Forrest St. Clair
3. Nick Vanderpool
Thanks to Tyler Hooks for the report.
---