May 14, 2018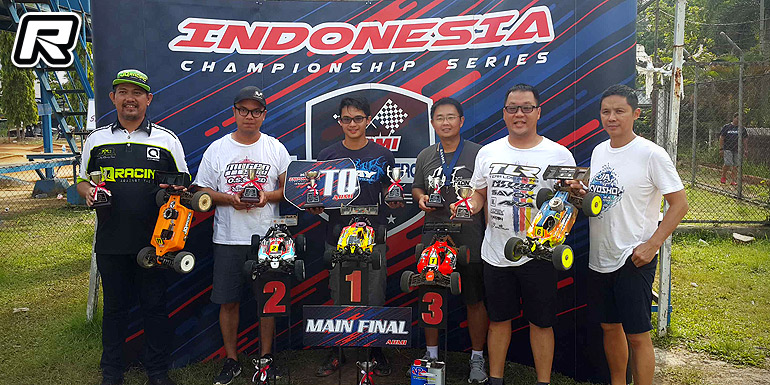 The second round of this year's Indonesia National Buggy Championship was held at the MRCC track in Medan, North Sumatera. A total of 45 drivers from Jakarta, Bandung, Surabaya, Semarang, Solo, Pontianak, Banjarmasin as well as local drivers attended this event that originally saw six rounds of 10-minutes qualifying, but due to heavy rain after round 3, the race director decided to take the best two of four rounds. After the fourth, pretty muddy, qualifying round on Sunday, Jason Nugroho (Xray/Novarossi) took the TQ honours and he also secured the win in the 45-minute main final followed by Adrian Wicaksono (Mugen/O.S.) and Stanley Wangsanegara (HB Racing/O.S.) in 2nd and 3rd respectively.
Final results:
1. Jason Nugroho – Xray/Novarossi
2. Adrian Wicaksono – Mugen/O.S.
3. Stanley Wangsanegara – HB Racing/O.S.
4. Patrix Hutasoit – JQ Racing/O.S.
5. Chopin Yusuf – TLR/O.S.
6. John Agus – Kyosho/O.S.
7. Kenji L – Xray/SPower
8. Ery Setiawan – Mugen/O.S.
9. Andre Irawan – Mugen/O.S.
10.Arya BM – Mugen/O.S.
11.Asang Ho – Mugen/O.S.
12.Grady – Xray/Novarossi
13.Ray Timothy – Kyosho/O.S.
14.Rizky P – Mugen/O.S.
15.Andre S – Mugen/O.S.
Thanks to Michael Nugroho for the report.
---