July 2, 2018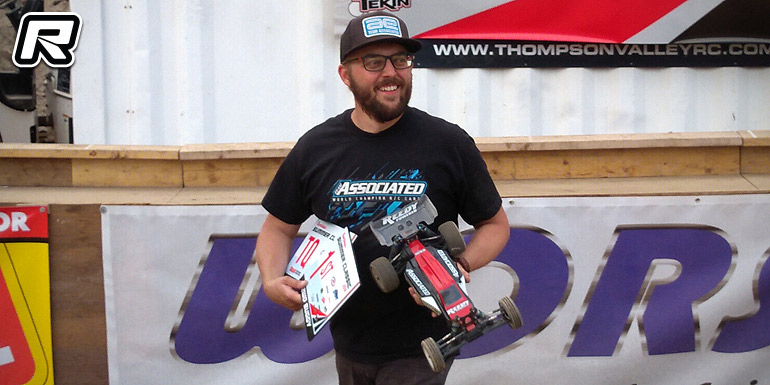 The Kamloops Summer Classic, round 3 of the Western Offroad Racing Series WORS was held at Thompson Valley RC Race Club who put together a brand new layout for the event, and attracted racers from all over Western Canada. WORS is a 5-round series traveling through British Columbia with the main 1/10th scale classes as well as Nitro and Electric 1/8th scale. Kamloops being a central locale, also draws many drivers from Alberta in a true Province vs Province show down. Local, Jason Mardon, had double duty both as racer and main race director for the event. Concentrating mainly on the 1/10th scale classes, Mardon managed TQ in both 2WD Buggy Open and 2WD Truck Open, P3 in 4WD Buggy Open and P6 in eBuggy.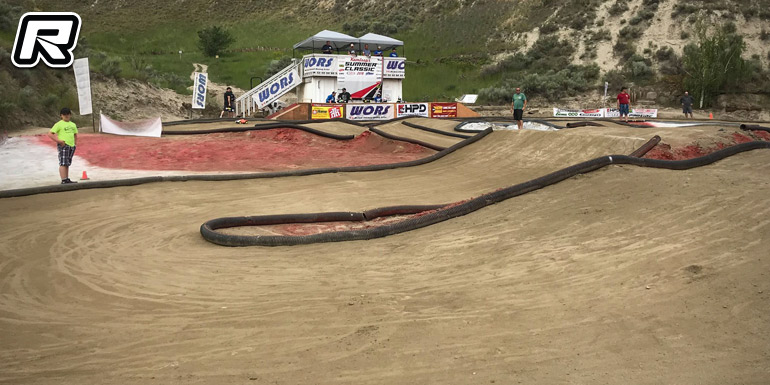 The triple A-mains started off strong in the 2WD classes, with wins in 2WD Buggy and 2wd Truck in A1. The close battle with Mark Levy in Buggy would continue into A2 where Levy edged by on the last lap for the win, Terry Yeo Second, and Mardon ending up 3rd. Buggy would go to A3, this time Yeo showing pace as early race leader dicing with Mardon until the final minute. The final top 3 after A3 would be Mardon, Levy and Yeo.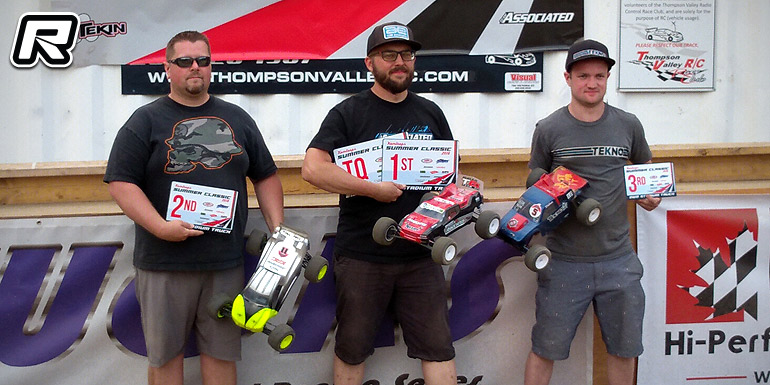 Truck was Mardon in A1 and A2 for the two and out overall. This left Yeo (P2), Greg Gavelin, Darren Dozois and late arrival Tyrell Wilkinson to battle through A3 for the valuable 1-point win. Dozois, Wilkinson and Yeo each traded seconds and thirds through A1 and A2; Gavelin after a poor A1 and A2 result was looking for redemption in A3. The tone sounded and the top 3 got clear from the pack with Wilkinson (starting 9th) making his way to the 2 spot. Yeo would get caught up in an incident and lose touch with the remaining top 3. Dozois and Gavelin would battle closely until the final minute with Wilkinson just out of reach. A3 would finish Dozois, Gavelin and Wilkinson. The overall top 3 then was Mardon, Dozois and Wilkinson.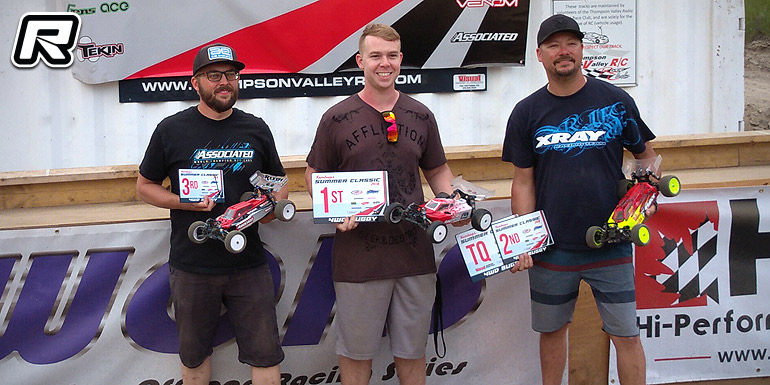 4WD Buggy was a new class for Mardon this season, and managed to qualify 3rd behind Rob Sorjonen and Tyler Martel. A1 would see Martel and Sorjonen gap out from the field and battle for the first minute. Martel edging out for the win with ten seconds over Sorjonen. Mardon would struggle and fall to 7th. A2 was a near repeat for Martel and Sorjonen; Martel would seal the victory with a win. Mardon drove a conservative race, holding off a charging Dan Schellenberg on P4. A3 would see Sorjonen run away from the field. Mardon, last after lap 1, spent the 6-minutes battling car by car up to 2nd place Mike Wetmore. The final minute would see the two battle with Mardon edging just 1.2 seconds ahead for 2nd. Overall was Martel, Sorjonen and Mardon.
Round 4 of the Series is heading to Nanaimo, BC next month.
Thanks to Jarson Mardon for the report.
---