July 16, 2018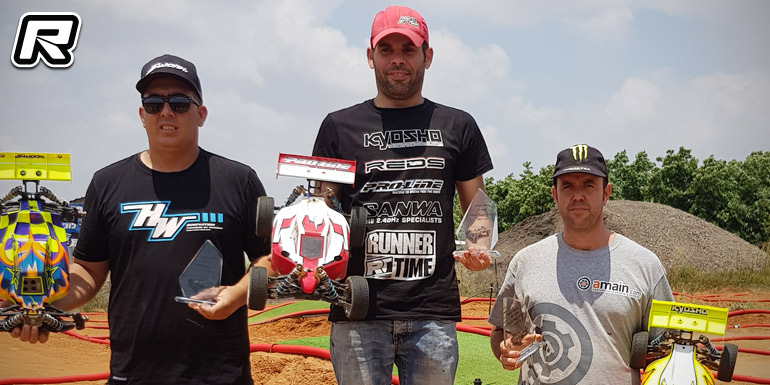 The sixth and final round of the 2017/18 Israeli 1/8th E-Buggy Championship was held at the Omer Ring racing track this past weekend. After four rounds of qualifying it was Yaniv Sivan who took the TQ honours and the pole position for the triple A-mains events. A1 started and Yaniv took the lead, at first followed by Aviv Maymon who had early technical issues and had to retire, meanwhile Edan Asraf was promoted into 2nd as Asaf Gurevich, coming from 6th position, battled with Liron Bizer for 3rd position. Up front Yaniv Sivan crossed the line in 1st place followed by Edan Asraf in 2nd and Asaf Gurevich 3rd.
Right from the start of A2 Yaniv Sivan opened a gap on the rest of the field as Aviv Maymon and Edan Asraf battled for 2nd place. Ultimately Edan managed to open a gap on Aviv and secured the 2nd position while Yaniv Sivan won the race followed by Edan Asraf 2nd and Aviv Maymon 3rd.
A3 again saw Yaniv taking off for an early lead as he quickly opened a 10-seconds gap whole on P2 Aviv Maymon had to retire. This promoted Edan Asraf promoted to 2nd as meanwhile a massive battle took place between Arie Itskovich and Liron Bizer in 3rd. Five minutes into the race and while having a big margin on the field, Yaniv Sivan had to retire due to electrical issues. Liron Bizer with some fast driving passed Arie on the last lap to take 2nd by 0.7 seconds from Idan Asraf who won the race. Liron Bizer came in 2nd and Arie Itskovich finished in 3rd.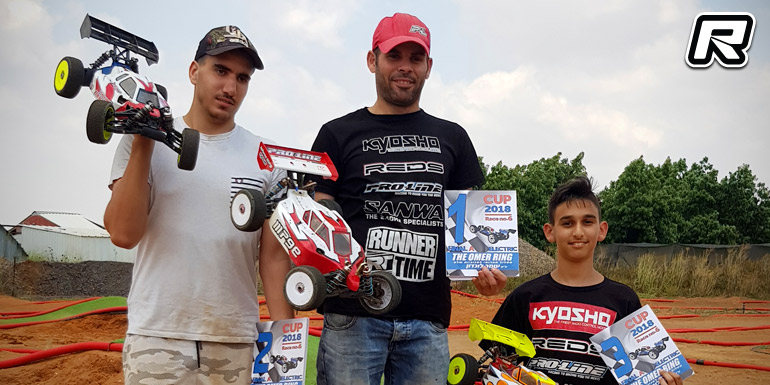 Top 3 final results:
1. Yaniv Sivan
2. Idan Asraf
3. Liron Bizer
Overall in the championship it was Yaniv Sivan (Kyosho) with the win and a 300 points score from Aviv Maymon (SWorkz, 289 Pts.) on the runner-up spot. Asaf Gurevich (Kyosho, 288 Pts.) rounded out the top 3.
Thanks to Yaniv Sivan for the report.
---