September 25, 2018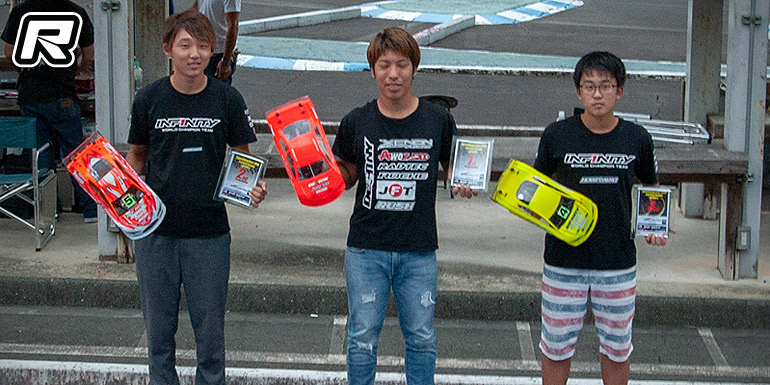 The fifth round of the 2018 Speed King Tour was held at the Twin Ring Honguu outdoor asphalt track in the Aichi prefecture this past weekend. Classes held would be Touring Modified, Touring Stock and Oval. After a two month break the race attracted a lot of racers from all over Japan and the race format was as usual with triple qualifiers and a Super Lap session for the top 5 driver to determine the overall top qualifier. Destiny driver and round 4 winner Yugo Nagashima took the Modified class TQ after the three regular qualifiers and he also clocked the fastest run in the Super Lap race. Yokomo driver Ryosuke Yamamoto came on P2, while Infinity's Akio Sobue took P3 on the grid.
The Modified class A-main started without troubles, however TQ driver Yugo lacked some pace and so the remainder of the field freight-trained behind him. When Ryosuke and Akio tried to catch the leader both crashed, giving Yugo some room the breathe. After this incident, Jin Sawada and Shin Sawada moved up to P2 and P3. Yugo finally took a comfortable win while 2018 Japan EP Touring National Champion Jin Sawada finished 2nd with his Infiniy while his brother Shin snatched the final podium spot.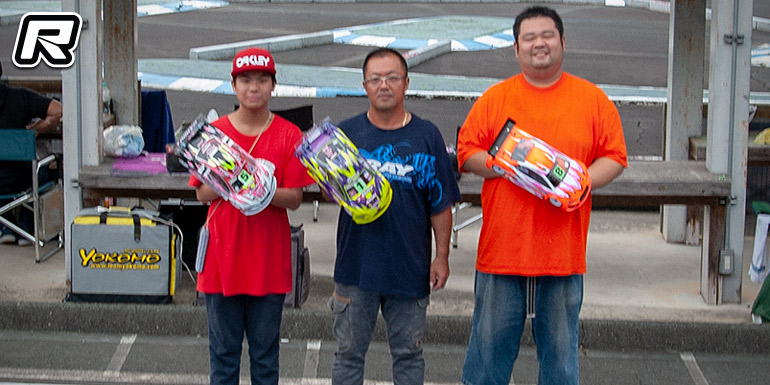 Masaki Tsuboi took the Stock Touring class win from Takuma Sasaki and Toshiaki Hirata in 2nd and 3rd respectively. Over in the Oval class, master Naito went on to win the A-main.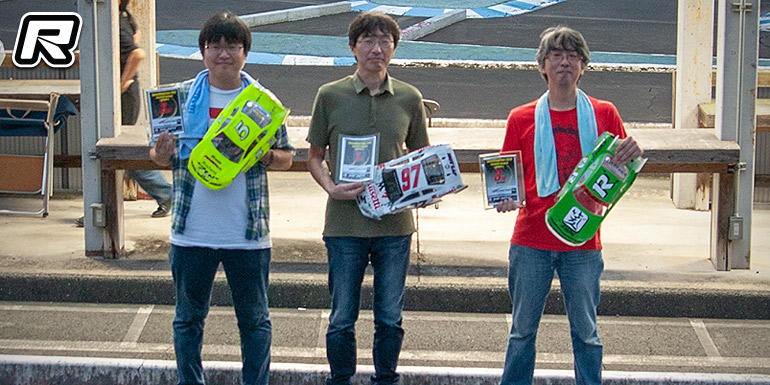 The next and final round of the 2018 Speed King Tour will take place at the SRT outdoor track in the Kanagawa prefecture on the 1st of November.
Source: Speed King Tour [facebook.com]
---