November 9, 2018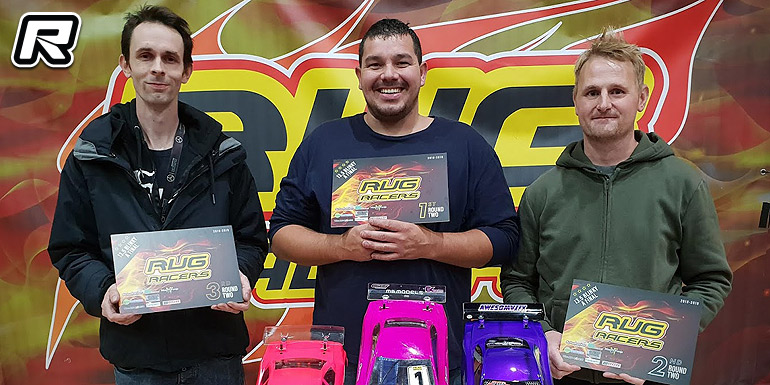 Round 2 of the 2018/19 RugRacers series started with a full capacity entry. The new corners from the opening round proving popular with the drivers, making the track space bigger and racing closer and this round would see a very fast layout. 13.5 Blinky Touring was extremely close. Ashley Wiffen set the FTQ pace in rounds 1 to 3 with Jamie Hickin taking FTQ in round 4 by three hundreds of a second to snatch pole position, the Finals would see Jamie lead away and Ashley lay on heavy pressure, despite this Jamie held on to take the win ahead of Ash with Phil Vickers finishing 3rd overall.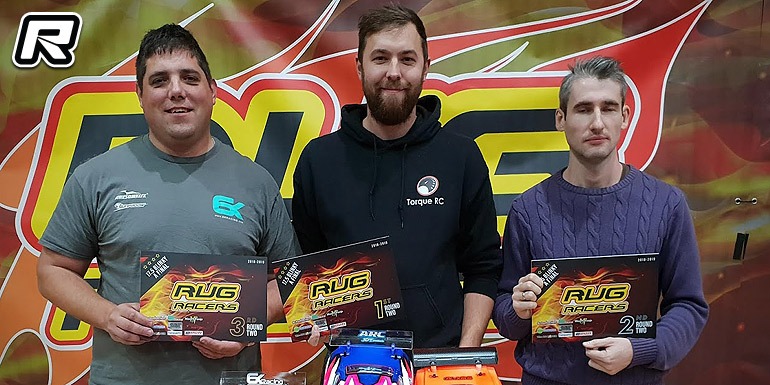 In 17.5 Blinky Touring Billy Fletcher would set the fastest FTQ time in each round to line up on Pole ahead of Dani Young. In both finals Billy took the win comfortably with a fast moving Vasiliy taking 2nd and Mark Trinder starting in 7th place rounding out the podium.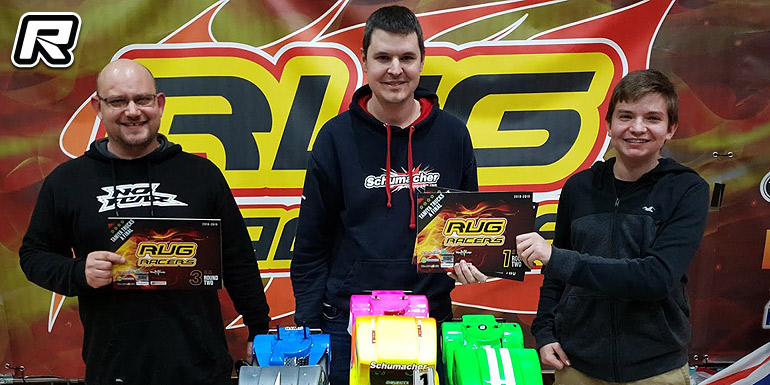 Tamiya Trucks really sets the bar when it comes to the fun factor and all did so, some excellent close racing throughout the field treated those watching to some superb displays of sportsmanship and many a smile and handshake at the conclusion of the finals, Alex Carter taking the overall win from Adam Southgate again by virtue of a faster time as both had 1 leg win each with Martin Ewing taking 3rd.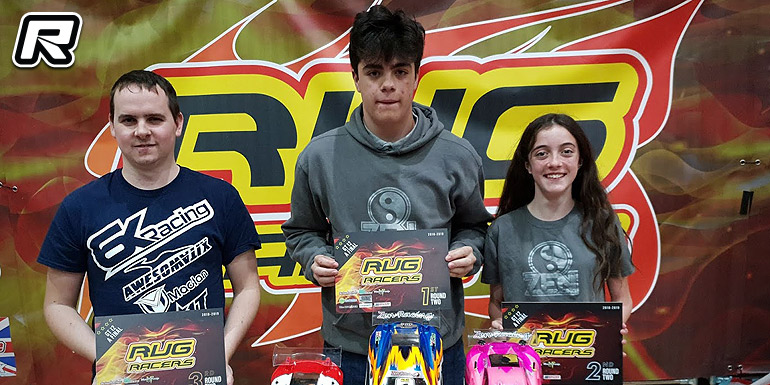 GT12 would see champion elect Owen Smith continuing to stretch his legs early doors, and taking his advantage into the finals, but the one to watch was his younger sibling Darcie Smith who would line up 2nd behind him. Owen went on to take both final Legs with Darcie finishing 2nd ahead of a hard pushing Adam Downing.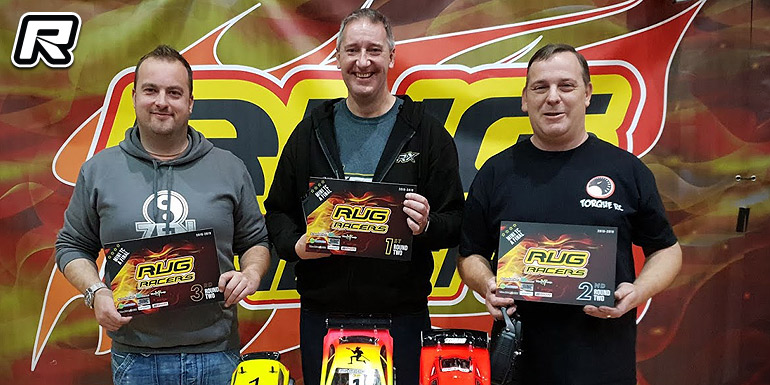 First to hit the track however again where the M-Rage Mini TCs. Again these proved to be really good fun to watch and the drivers seemed to really enjoy the racing as well. More spec rules are being added to keep it close racing and keep the costs low enough to enjoy as well. Mark Rodgers was able to take the win from Mark Young over two legs by virtue of a faster time after both had a win a piece, Tom Hampson completing the podium. The Series returns for round 3 on the 16th December.
Source: The RC Racer [thercracer.com]
---