November 20, 2018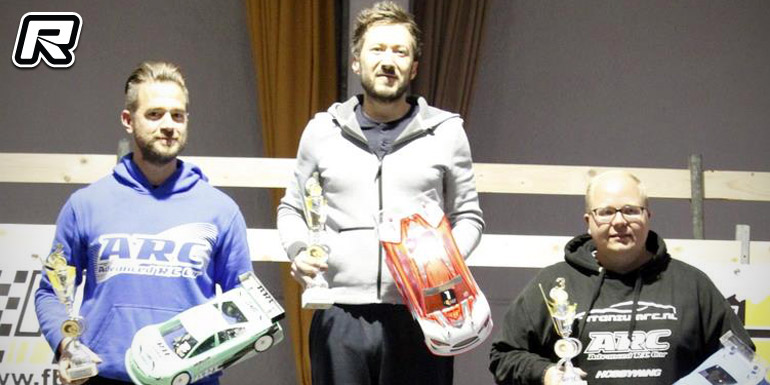 The opening round of the Lovan Winter Series was held in Alveringem, Belgium close to the French border last weekend. The race was held on a large 35x18m track and attracted racers from The Netherlands, France and Belgium. In the premier Touring Modified class it was John Ermen who showed some superb driving, however Hugo Raggaut was another driver who was fast from the get go. John dominated the opening qualifier on Saturday evening and he also took the three following rounds on Sunday morning, however he tried different tyres for the final qualifier that were not on point but was Hugo who scored a new lap and track record to take the overall TQ from John in 2nd and Sidney Blokker 3rd. In the finals John did everything he could to get past Hugo but the latter perfectly resisted the pressure to take the overall from John in 2nd and Sidney in 3rd.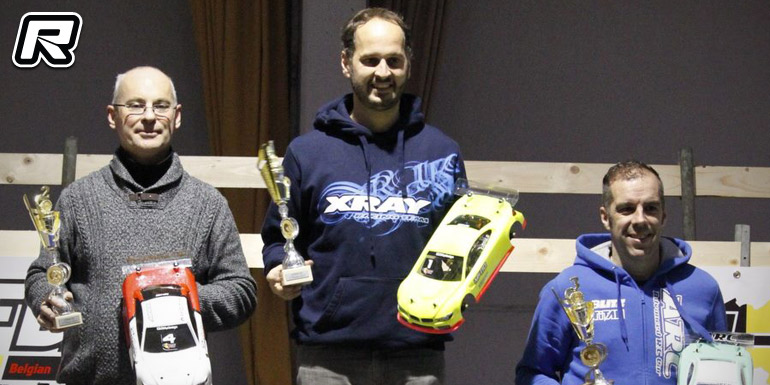 In the Stock class, that attracted 32 drivers, it was last year's challenge champion Tom Adams along with Basile Concialdi and Ian Bekaert who all scored 19-laps runs. Basile later also clocked a 20-laps run and Christophe Loget put himself on the 2 spot on the grid courtesy of a great run as Tom came in 3rd after the qualifiers. In the finals Basile took the lead and never looked back. Eric Sauterau came in 2nd followed by Tom Adams and Stefan Romans. Special mention goes to young Enzo Rousselin who scored a fantastic 9th place overall.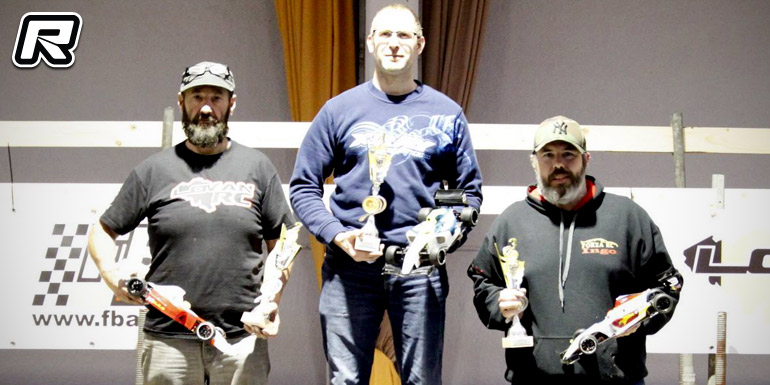 The Formula class saw close racing in the qualifiers between Kris Vanbleu and Jannick Rommens. The first two rounds went to Kris, but the last two rounds were won by Jannick, handing him the TQ. In the finals though Jannick wasn't able to match his qualifying performance, allowing Kris to take the win in two of the three finals. Jannick came in 2nd in front of Ingo Wrissenberg while Steve Heyman had to settle for 4th.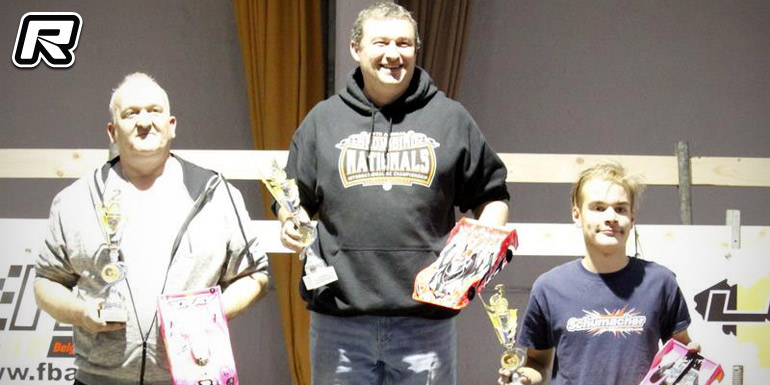 In the 1/12th scale class it was Olivier Pierrat with the only 20-laps run in front of Frederick Carton and Ian Bekaert, followed by Kris Vanbleu and Olivier Cornard. In the finals Olivier made the best out of his top spot, as did the others and in the end it was Olivier Pierrot with the overall in front of Frederick and Ian.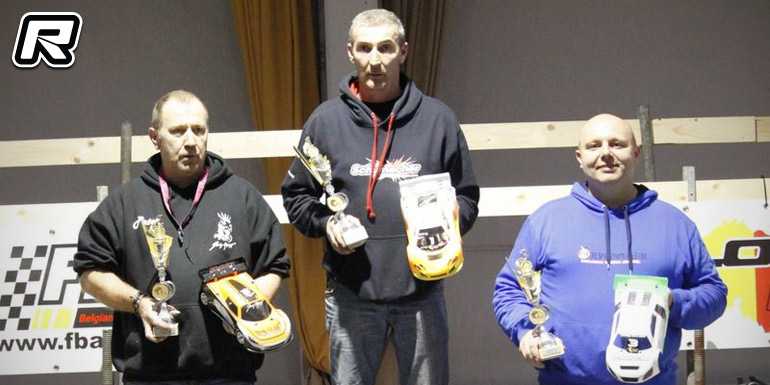 In the 1/12th GT class, that attracted many first time racers, but it was Olivier Cornard with the TQ from Peter Roeygens and Lorenzo Desloovere. Olivier then dominated the mains, winning all three finals for the overall from Peter Roeygens, Lorenzo Desloovere, Kenny van den Briele, Cedric Verhulst and Pieter Grillet.
Thanks to Lorenzo Vandepoele for the report.
---