December 10, 2018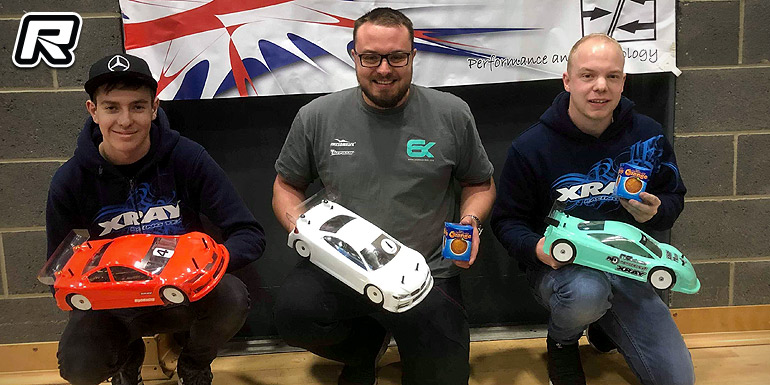 For the third round of the Schumacher Winter Series presented by the Louth Radio Control Car Club, 70 drivers turned up for some hot track action while the temperatures were cold outside. In 13.5 Ricky Lee would debut at the club and set about the top qualifying position with his Awesomatix. Nathan Winyard and Chris Lovely would mix at the top with their Xrays but miss out on TQ rounds. Andrew Green would show an improvement to form with 4th. Joseph Cocking showed promise with the new Yokomo, ahead of Garry Plant with another Awesomatix.

In 17.5 Jason Lovely would have to wait till late on to set the pace after issues would halt early progress. Stewart Mcleod would settle for 2nd after a few setup changes and Andrew Babb would bring up 3rd for his birthday. Returnee Steve Tindall would have another good performance ahead of James Beckett again making the A. In Trucks Tom Hardy would set the early pace, Mitch Fiddling would leave it late to take top honours. Jason Lovely would be up there again, with Steve Tindall, Richard Howells and John Yarnall all mixing it up. Finally in GT12 Russel Woodhouse would have a comfortable gap over the field from Lee Ward, Paul Vincent, Chris Sleaford and Sean Cohen.
Ricky Lee would get into cruise control in the 13.5 A-final. The battle for the podium was the big one. Nathan Winyard and Andrew Green would fight for the majority of the race, as Chris Lovely would fight back from an early body tuck. Andrew would get the better of Nathan before Nathan making late mistakes. With Ricky taking the win from Andrew and Chris, Nathan came in 4th from Joe Cocking and Garry Plant rounding out this final.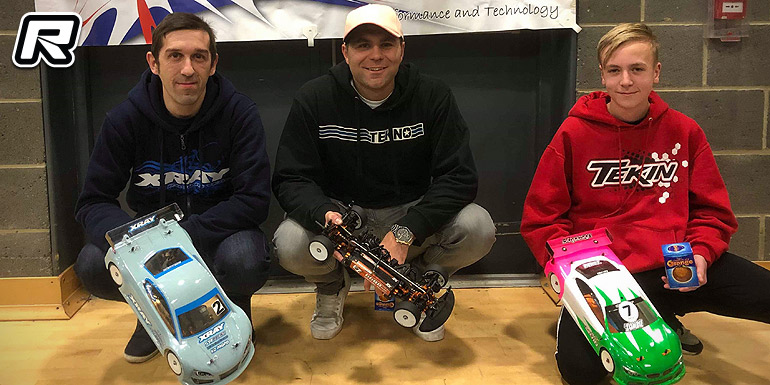 Jason Lovely would take an early command and keep a steady lead in 17.5T Touring. Stewart McLeod would break from the rest of the field and secure a solid 2nd. The battle for 3rd looked liked James Beckett would take home this spot but late race battery issues would halt his charge. Young Callum Chapman would bring home 3rd, from Andrew Babb, James Beckett and Steve Tindall.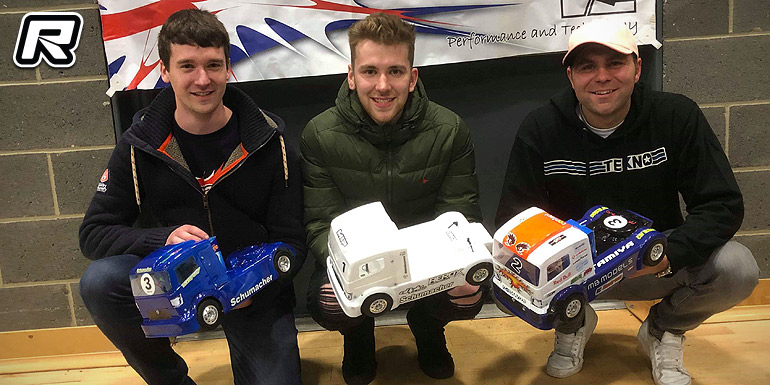 In the Trucks A-main Mitch Fiddling would go into cruise control and pull away from the chasing pack. Jason Lovely looked settled for 2nd but Tom Hardy would power through. Tom looks to have the pace for 1st but a mistake would cost him and Mitch would cruise as it was Tom for 2nd and 3rd for Jason. Steve Tindall, John Yarnell and Richard Howells rounded out this final.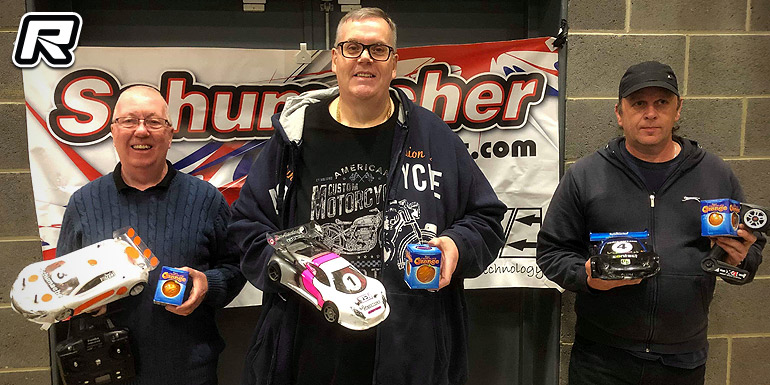 In GT12 Russ Woodhouse would take a lead he would never look back from, Lee Ward would suffer issues during the race which would allow Paul Vincent to bring home 2nd and Chris Sleaford would bring home 3rd after swapping cars throughout the day. 4th would be Sean Cohen and Lee Ward rounding out the final.
The next round of the series is on January 13th.
Source: Louth Radio Control Car Club [louthrccarclub.co.uk]
---