January 22, 2019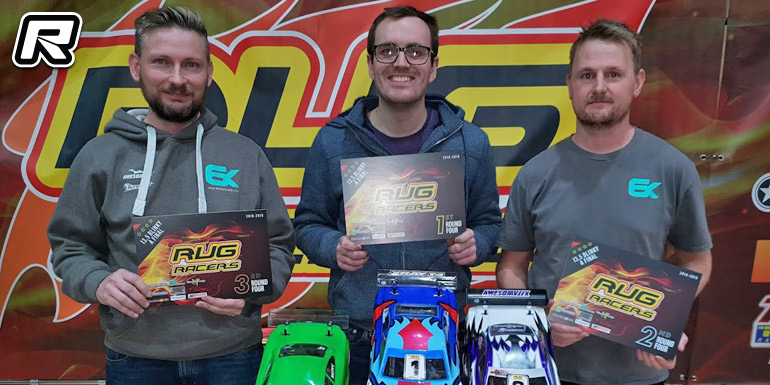 Round 4 of the popular RugRacers series and the first round of 2019 after the Christmas break attracted many drivers to return fully recharged and with new toys to play with as well. In 13.5 Blinky Touring, Tony Broad was the fastest out the blocks to take FTQ ahead of Ashley Wiffen and Shaun Batt. Leg 1 would see the win for Shaun with Tony charging back through the field and no way past Ashley. Leg 2 would go to Tony but not before coming under huge pressure from Ashley but with no mistakes held on to take the overall win to finish in qualifying order, meaning Tony Broad would take the day's win from Ashley Wiffen and Shaun Batt.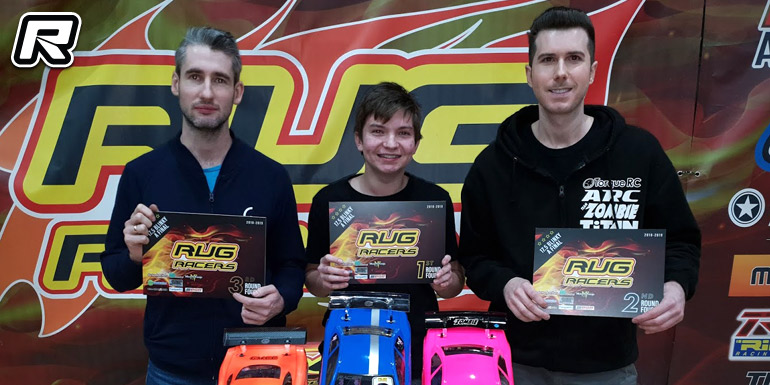 17.5 Blinky Touring and Adam Southgate was building on another great days racing after early issues but would line up 2nd behind Matt Worton who was looking faultless as the day progressed while Vasiliy Simonov lined up 3rd. The finals were the front two racing hard for the win with one leg win a piece and both having back marker issues in each led Adam took the win on FTF. Matt would come in 2nd as Vasiliy scored a 3rd place finish.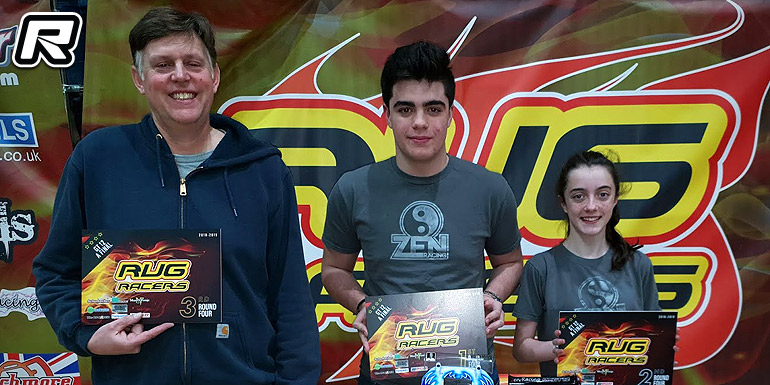 GT12 and Owen Smith was again the man to try and beat, after a rough couple of qualifiers he put his car on pole with a strong challenge from his sister Darcie Smith (U13) pilling the pressure on Mr. Smooth himself Nick Upton lining up 3rd. The finals produced some great racing with Owen taking both but not before a seriously strong challenge from Darcie in leg 2. With that result and FTQ Owen Smith becomes the 1st champion of the series with a perfect score. Darcie Smith ended round 4 on the runner-up spot from Nick Upton 3rd.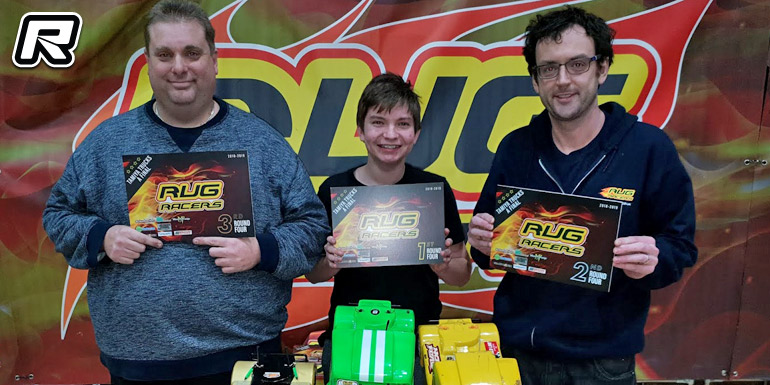 Tamiya Trucks has been around a while now but still produces some great smiles on the rostrum. Adam Southgate again showing his ever-improving talent to take all four rounds of FTQ and line up 1st ahead of Chris Seamen and Ethan Southall (U13) in 3rd place. The finals Adam lead from the tone with all the action happening behind for 2nd place, overall Adam took the win with Chris 2nd and Kevin Fenn up from 4th to take 3rd.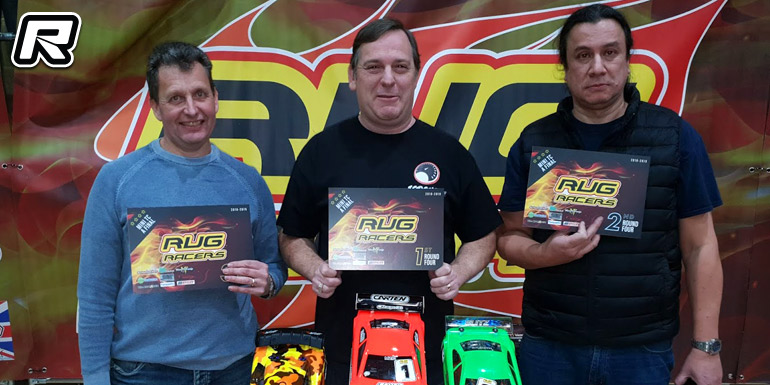 MT-C lead the way, the popular and growing class produces some very good on track racing to enjoy with Mark Young fairing well enough to line his car up on Pole Position ahead of Remo Casadei and Clint Moody in 3rd. The finals would again produce some fun action with Mark taking the win and putting one hand on the inaugural MT-C Championship ahead of team mate Remo and Ian Smith making the podium from 4th.
Source: The RC Racer [thercracer.com]
---