January 14, 2019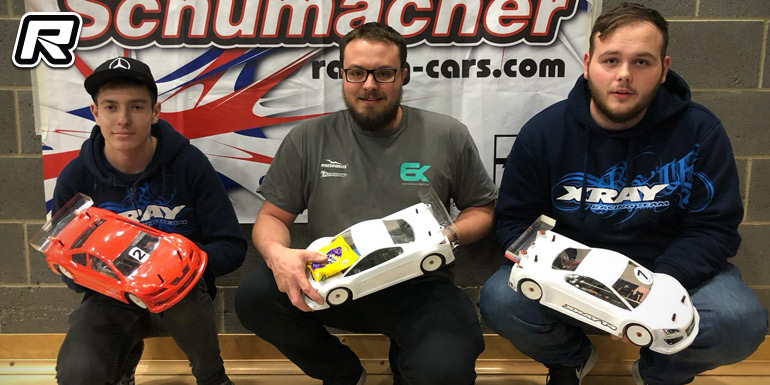 With the Christmas and new year period it was back to racing for round 4 of the Schumacher Winter Series presented by the Louth Radio Control Car Club. An ever increasing field showed up with the numbers reaching 75 a club record. In 13.5 Touring qualifying Chris Lovely would set the pace early on, on a track catching many out when they tended to push. Andrew Green would leave it all till the last round with Ricky Lee 3rd, brother Kyle would line up 4th, with Joe Cocking, Daniel Burks and Nathan Winyard in 7th.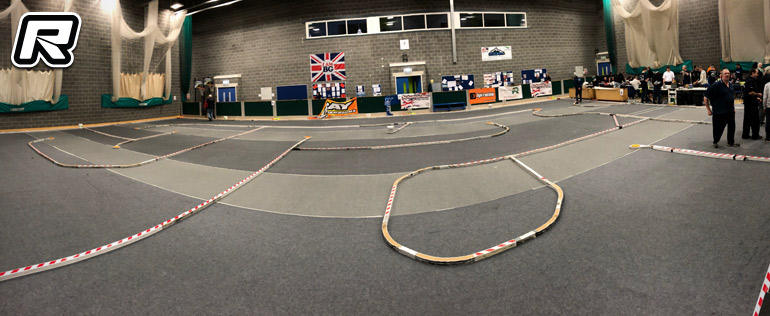 In 17.5 Touring Jason Lovely would have his sights set on the top spot and sealing the championship early on. Stewart Mcleod would settle for second and returning Steve Tindall 3rd. Andrew Babb would take 4th, the young Callum Chapman continuing to impress, from Scott West and Brett Gardner on his debut at club. In the Trucks class Tom Hardy would set the early pace, Mitch Fiddling would take a couple of rounds to find his feet. Jason Lovely would be up there again, with Tom in fourth and tamiya truck debuts for James Beckett and Phil Campbell and Mike Mansell. In GT12 Russel Woodhouse would have a right on for top honours from Gary Williamson, then a gap to Paul Vincent, Chris Sleaford, Steve Dye, Dave Fiddling, Sean Cohen and Jerry Booth.
In the 13.5 A-final Chris Lovely and Andrew Green would break away right from the start, before a motor move ended Chris' race early on. Ricky Lee pursues Andrew before making a move and never looking back. The fight to make up the podium was the most intense on track, Kyle Lee looked as if he would take it, then Joe Cocking but Nathan Winyard would triumph coming through from the back of the pack.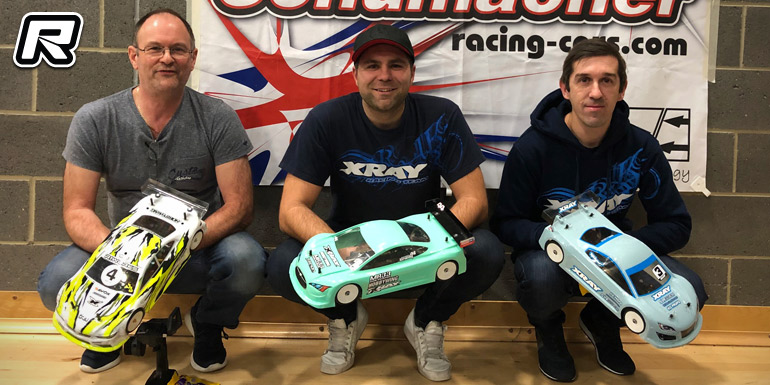 Jason Lovely would take an early command in the 17.5 A-final and keep a steady lead. Stewart McLeod would break keep tabs but never enough to challenge. Traffic caused Jason an issue mid race and brought the race alive but he was able to withstand pressure and pull the gap. Stewart would hold 2nd, with Steve Tindall holding 3rd, Callum Chapman would jump up to 4th with Andrew Babb, Scott West and Brett Gardner making up the field.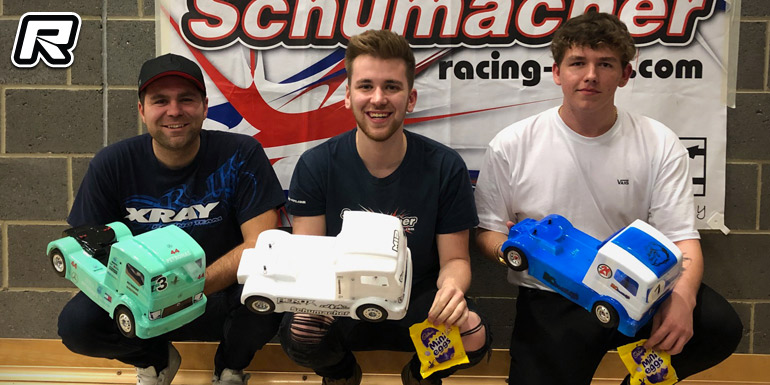 The Trucks A-final was the most exciting race to spectate. Mitch Fiddling set the early pace with Tom Hardy giving chase. Tom closed the gap but mistakes dropped him back into a battle with Jason Lovely. As these two fought James Beckett would close the gap and eventually jump Tom for the podium places. Phil Campbell would enter the fray in this race, with Mike Mansell a little distance back.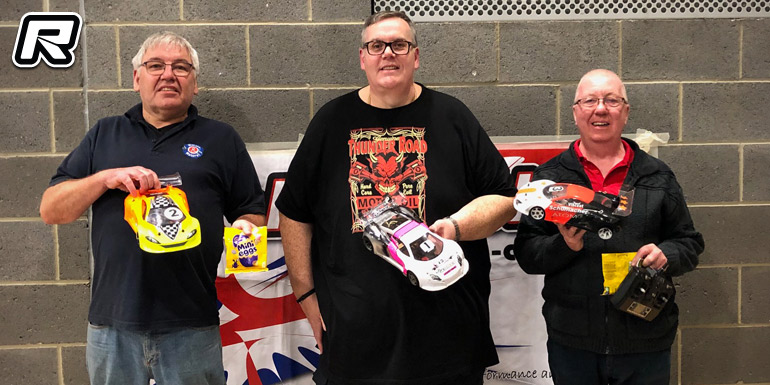 In the GT12 A-main Russ Woodhouse would withstand early pressure from Garry Williamson and take the victory flag to flag. Paul Vincent would hold his solid 3rd ahead of the chasing pack.
Thanks to Chris Lovely for the report.
---