January 29, 2019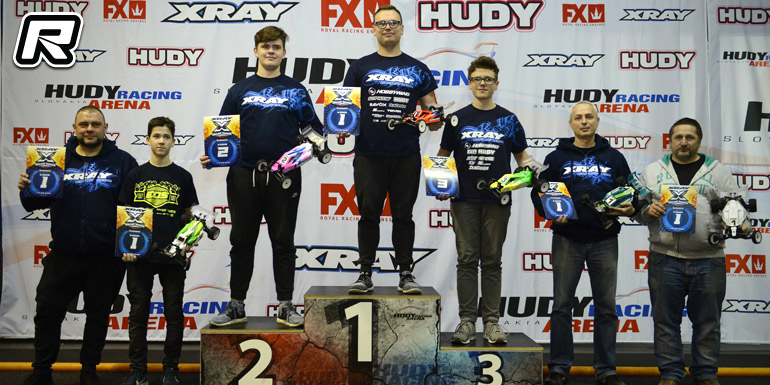 The Xray Racing Series Slovakia was held at the famous Hudy Racing Arena in Trencin last weekend. The race was held in several electric off-road and on-road classes with off-road splitting into 62 2WD Buggy, 55 4WD Buggy, and four Truck entries. The race saw Martin Bayer on the top in all three qualification runs of 2WD and 4WD. Unsurprisingly Martin took the overall double TQ, Adam Izsay put his buggy on the 2 spot and Max Götzl completed the top 3 grid in both classes. Max also ran the Truck category and was able to take the TQ in front of Christoph Holzer and Lukasz Piecyk.
In the finals, Martin took wins in A1 and A2 of 2WD and also 4WD, securing an early overall double win. Behind him the battle for the runner-up spots was on between Adam and Max, with both scoring 2 and 3 finishes. Ultimately it was Adam with the runner-up spots in both classes from Max in 3rd, making it all-Xray podiums in 2WD and 4WD Buggy.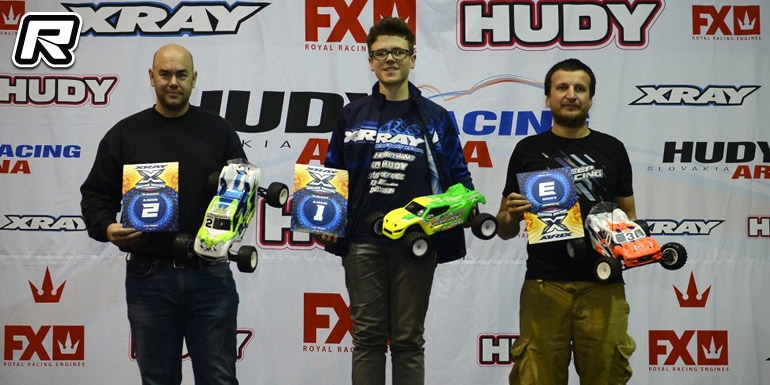 In the Truck class Max easily won all three A-mains for the overall from Christoph Holzer and Lukasz Piecyk.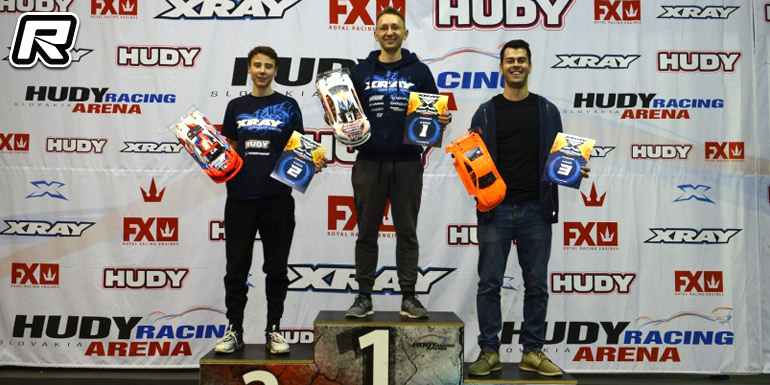 Over in the electric on-road classes it was Martin Hudy with the overall TQ in the Touring Modified class. Martin then went on to win the opening two A-mains for the overall while Oliver Havranek and Zdeno Kunak battled it out for the runner-up spot. Ultimately it was Oliver who would hold the upper hand, taking the win from Zdeno in 3rd who rounded out an all-Xray top 3.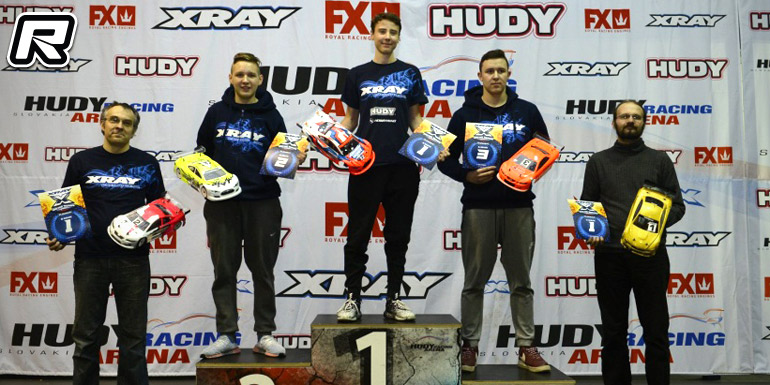 In the Touring Stock class Oliver Havranek made a clean sweep, taking the pole position and winning A1 and A2 for an early overall victory. Mark Valent and Filip Obora came in 2nd and 3rd respectively to round out the all-Xray podium.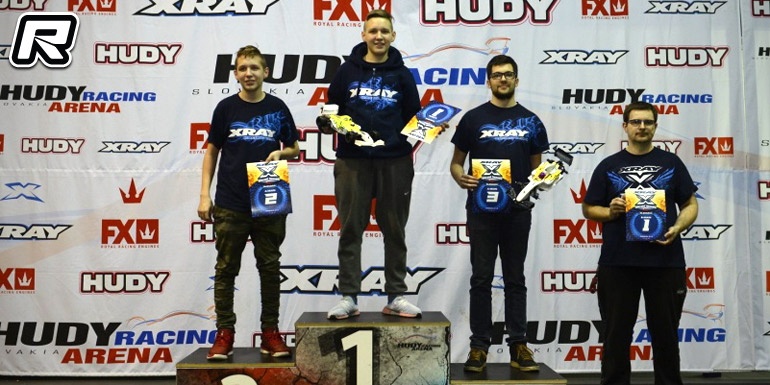 In Formula, Mark Valent took the win in A2 and A3 ahead of Balint Rajki and Michal Wojcik (all Xray).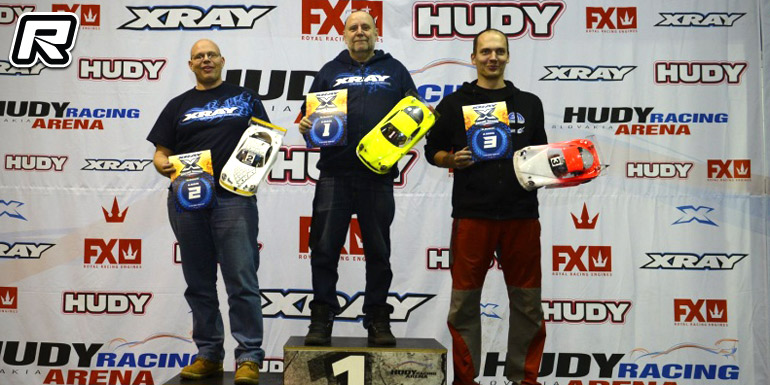 In Pan Car, Igor Liptak took the overall TQ and win from Zoltan Polyak and Marek Helbich (all Xray).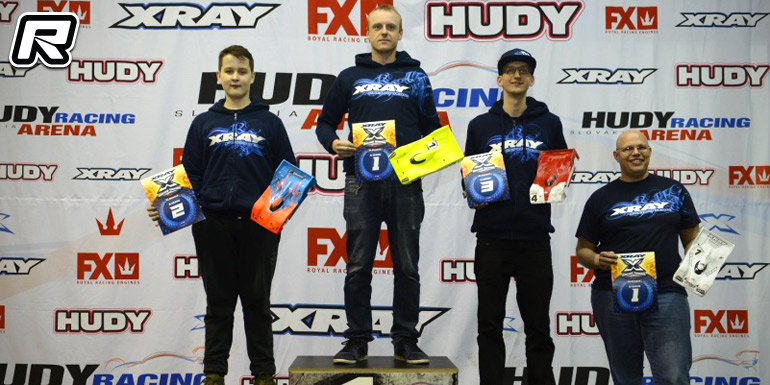 In 1/12th pan car, Tomas Liptak did the same like his father and took the TQ and win in A1 and A2 for the overall from Branislav Panak and Zsolt Kalnay (all Xray).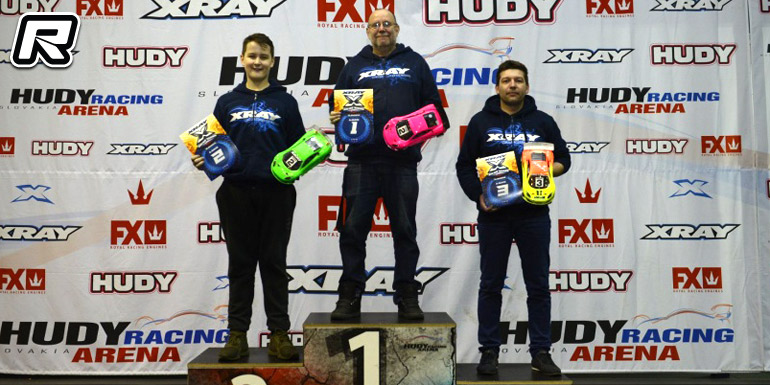 In 1/12 GT, Igor Liptak took the win after close fights with Branislav Panak, who had to settle for 2nd in front of Jiri Vasica (all Xray).
Source: Xray [teamxray.com]
---