February 24, 2019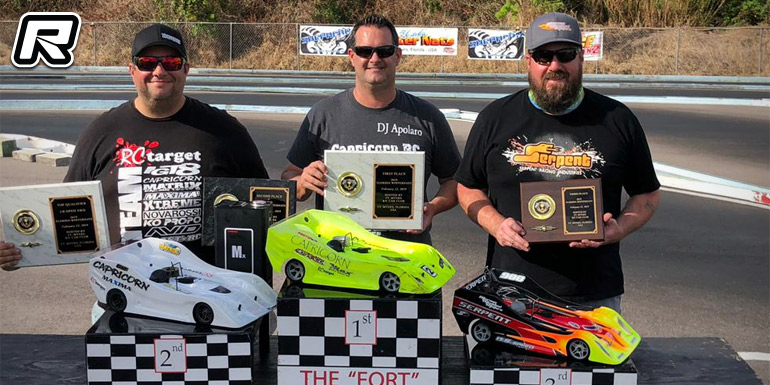 The annual Florida Winternats were held in Fort Myers, Florida this past weekend. The event attracted some of the country's fastest nitro on-road drivers as well as guests from abroad and in the premier 1/8 Open class is was a battle in qualifying with Paolo Morganti and DJ Apolaro. Turning similar lap times all weekend it was Paolo that got the TQ, as he made better drives with less mistakes. In the final however it was DJ Apolaro with less mistakes over the 45 minute main event. DJ Apolaro (Capricorn) would come out on top 11 seconds in front of Paolo Morganti (Capricorn) in 2nd and Lon Burling (Serpent) in 3rd some nine laps back.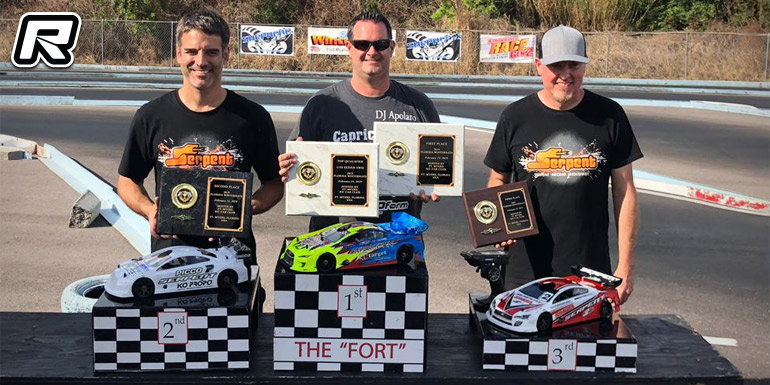 In the Sedan 200mm class the battle was between DJ Apolaro, Ralph Burch and Germany's Thilo Todtmann, the only three cars to do 32 laps. In the end it was DJ Apolaro taking the TQ spot. The start of the race was clean and DJ and Ralph would pull away fast. Ralph made a mistake on the 5th lap and this allowed DJ Apolaro to drive a smart race till the end for the Win. The final results were DJ Apolaro (Capricorn) 1st, Eduardo Cabal (Serpent) three laps back in 2nd and Ralph Burch (Serpent) would recover throughout the race to take the final spot on the podium on the same lap as Eduardo.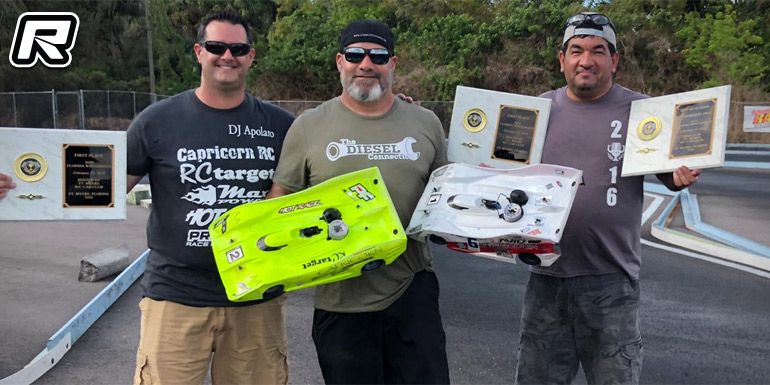 In the 1/8 Masters class it was George Martinez (Capricorn) taking the TQ and Win. He would take a convincing win by three laps over 2nd place Martin Johnson (Serpent) and 3rd would go to Peter Breton (Serpent) some six laps further back.
Source: Capricorn [capricornrc.com]
---