March 25, 2019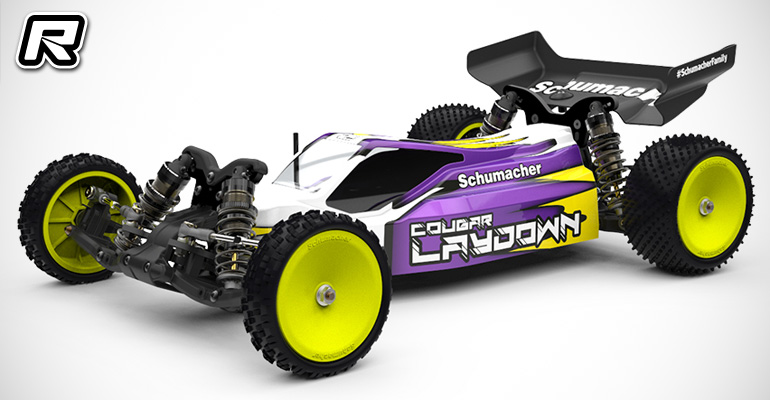 Schumacher Racing have announced their new competition 1/10th 2WD Offroad buggy called the Cougar Laydown. It is lower, lighter, easier to maintain and faster, a very versatile platform with outstanding performance on a wide range of grip levels, carpet, astro and dirt. The Laydown has been developed by the Schumacher Engineering and Racing team who have won multiple international races, including the prestigious EOS series. That race winning knowledge and experience has been applied to every detail of the Laydown's design including the new 3 gear, low centre of gravity sealed gearbox and small, low rotating mass transmission.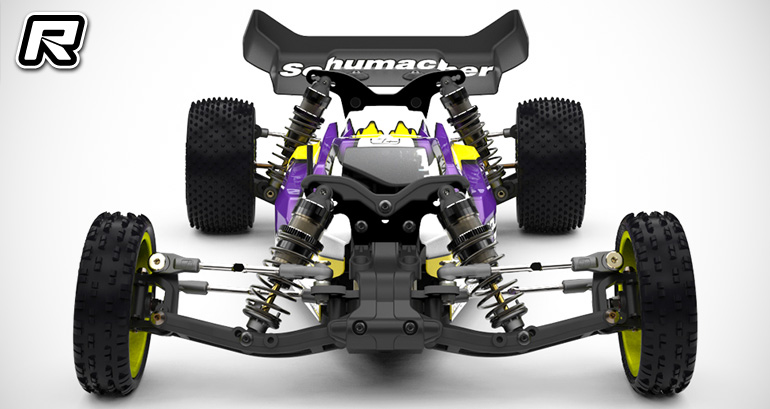 Features
– New 3 gear, low centre of gravity sealed gearbox.
– New Small, low rotating mass transmission, including gear differential. With 3 position height adjustment, to adjust for driveshaft plunge and mixed track conditions. Optional ball diff available.
– New Easy access transmission system, for quick diff access and maintenance.
– New 2.5mm aluminium chassis, with sensor lead wiring channels.
– New Screw Piston Fixing, with titanium nitride shafts, for easy build, precision and durability.
– New Dual position radio equipment mounting plate.
– New Front shock tower cover to protect your car and the track.
– New Lightweight steel CVD driveshafts.
– New Low drop wing mount.
– New Lightweight lower spring retaining cup.
– New Rear wishbone geometry.
– New Inboard Toe Inserts.
– New Adjustable rear roll centre, inboard toe-in and anti-squat.
– New Rear transmission mounted pivot strap. Increased chassis clearance.
– New Threaded spring collars, for better location and adjustment.
– New Spur Gear Shield.
– New Cable management system.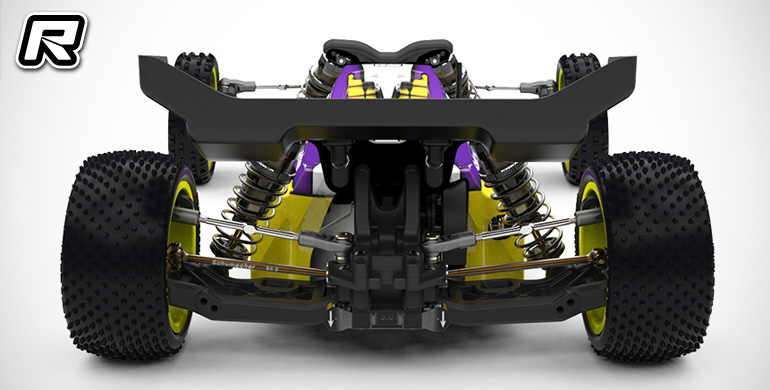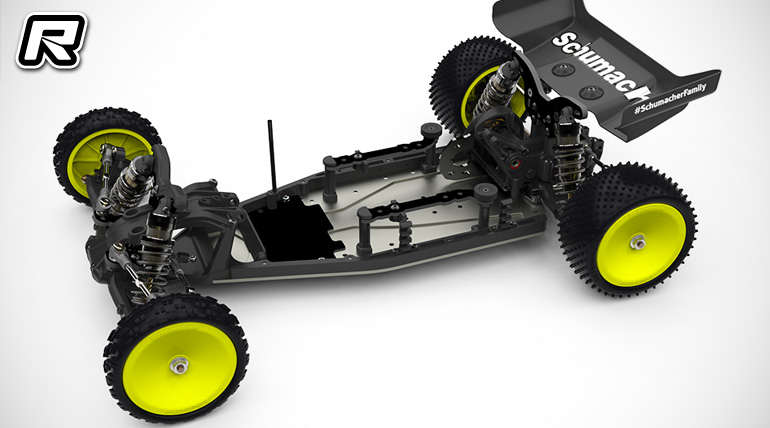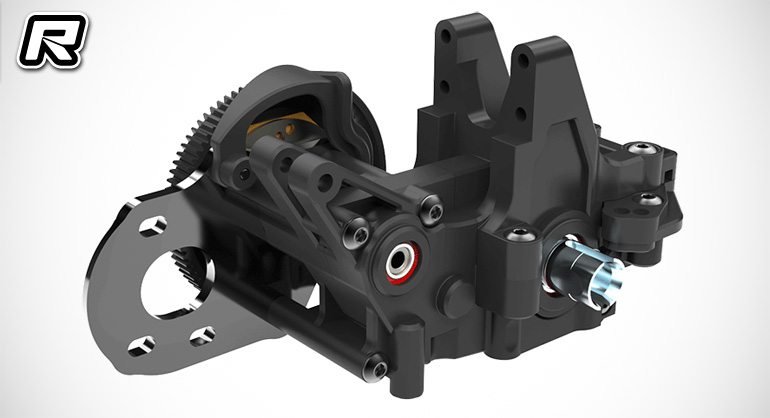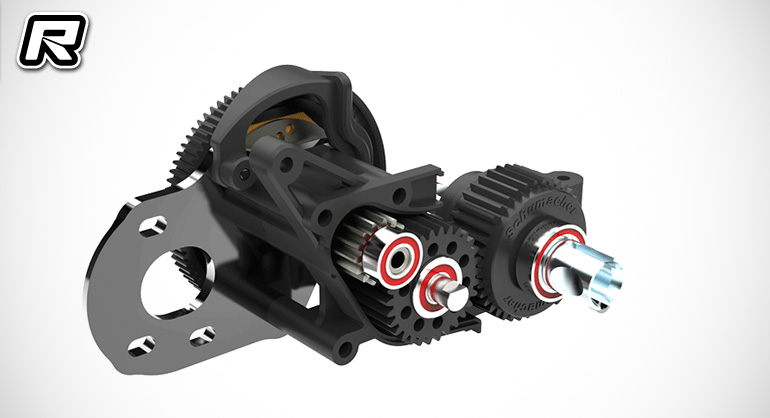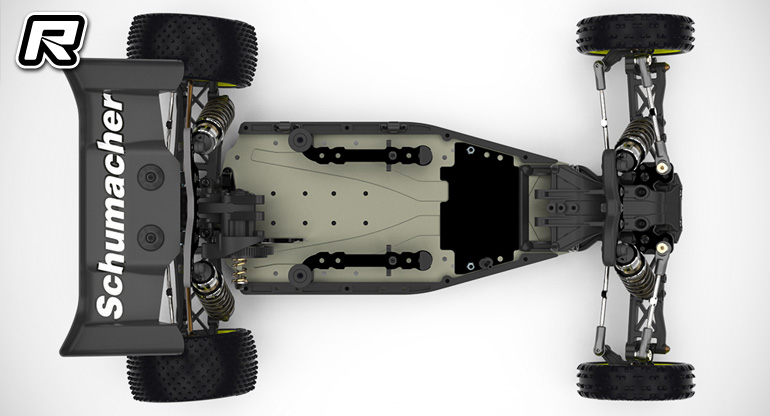 Source: Schumacher [racing-cars.com]
---