April 17, 2019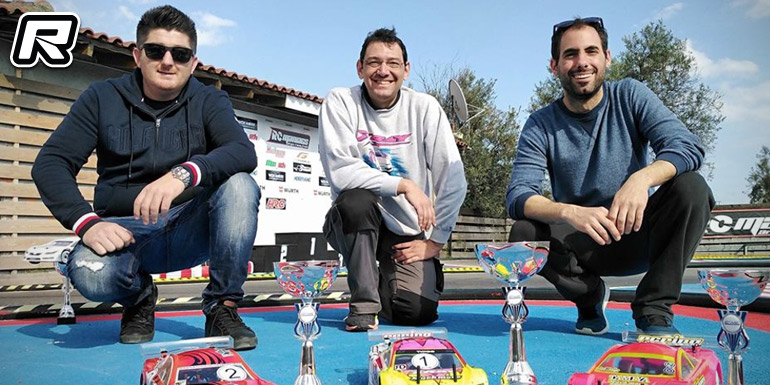 The opening round of the GTC Greek Touring Car Nationals was held at the RCmaniacs track recently. The weekend started off with a rain delay on Saturday, however during the early afternoon the track was good to go. In the Touring Modified class it was Nikos Nikolakopoulos (Xray) with a very close, and his maiden, overall TQ, just 0.165s ahead of Michalis Kyriazis (Xray) after the four qualifying rounds. Unfortunately right before the start of the opening B-main it rained lightly, leaving the drivers guessing what to do in terms of tyres and setup for the greasy track. The opening A-main then did not went to the TQ holder's favour as he lost concentration and had to let Michalis past while Nikos only came in 6th place.
A2 then saw Michalis making an early mistake which came Nikos some room to breathe and shift into cruise mode. This however allowed Awesomatix's John Duke to close up and after a close battle, that ended with an incident between both that allowed Filippos Isaakidis (Tamiya) to show up right on Nikos' back. The two had an amazing battle for the remaining laps with with many lead changes but in the end Nikos managed to take the win, while a slip up of Filippos let Christos Vasilopoulos (Tamiya) overtake him for just 0.022 seconds.
Third and deciding final again stated well but this time Michalis Kyriazis was on Nikos' back. The two had a small incident after a few laps which led Nikos' car to slide on the doors but he was able to gain control again and to bring home the win and with it the overall victory from Michalis Kyriazis and Christos Vasilopoulos.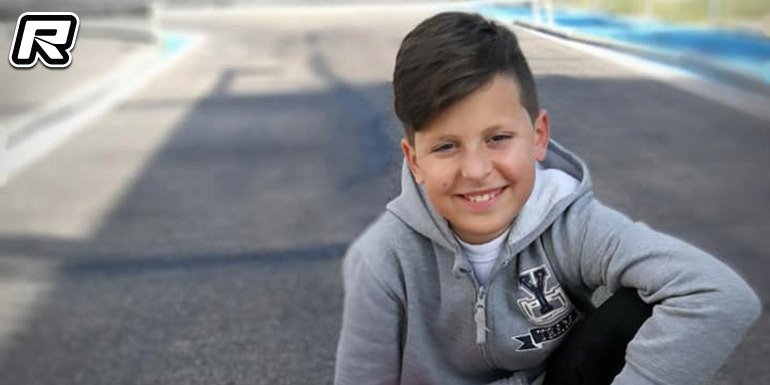 Over in the Touring Stock class it was Antreas Koutras with the overall TQ, however steady driving in the triple A-mains gained Panos Theodoropoulos the win from Filippos Oikonomou 2nd and Andreas Koutras 3rd.
Source: Xray [teamxray.com]
---