May 29, 2019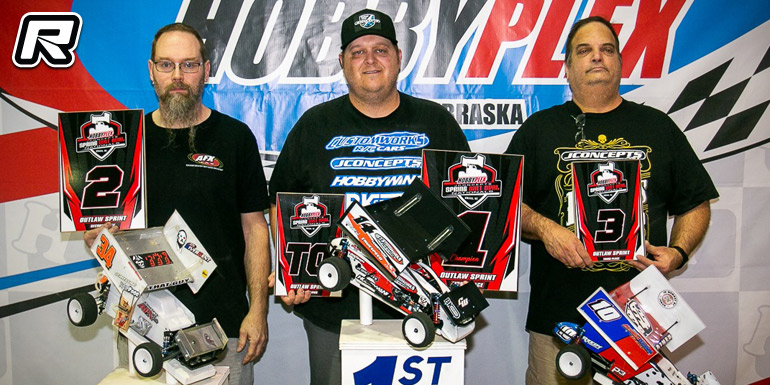 The inaugural JConcepts Spring Dirt Oval Nationals was held at the Hobbyplex track in Omaha, Nebraska last weekend. For this year, the Hobbyplex oval track was freshly built and a brand new pit lane was created for safe pull-offs and easy tuning. The fast track was grippy, smooth, and extremely fun to drive on, however the hot weather that came on Sunday actually started to dry the track more than anticipated, which resulted in a little higher tire wear. Completing a perfect weekend for him, Custom Works's Max Flurer sealed the deal as he took the wire to wire win in the super competitive Outlaw Sprint class. Max was dialed from the 1st pack to the last and showed tremendous speed in the main setting the fastest lap of the weekend. Taking home 2nd was AFX's Phil Beardshear, who fought hard all race and moved his way comfortably into 2nd behind Flurer. It was another impressive drive for Ed Gaines to move up from 5th and finished 3rd after 4 intense minutes of close racing. With this podium, Ed finished on the box in 3 of the 3 classes he entered.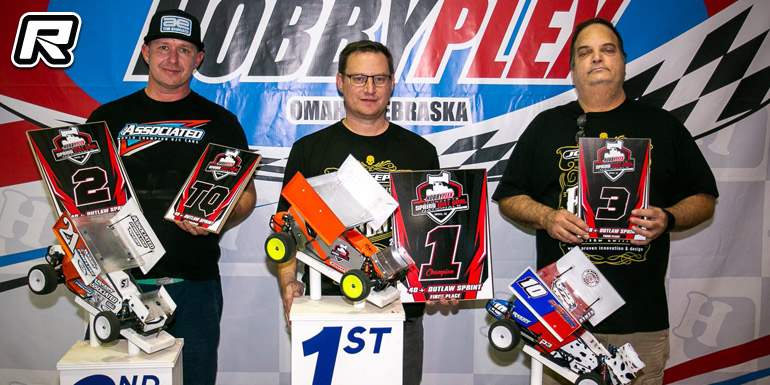 Attending his first oval race as a driver, JConcepts' own Jason Ruona found success as he used his head to keep him clear of the danger around. Steadily, Jason kept consistent and moved up from 3rd and ultimately finished with a big win. TQ, Jeremy Cathlina was unfortunately in traffic and was close to a remarkable comeback, but ran out of time and finished 2nd. 3rd place went to Ed Gaines, who remarkably moved up from 7th on the grid to the final podium spot in 3rd.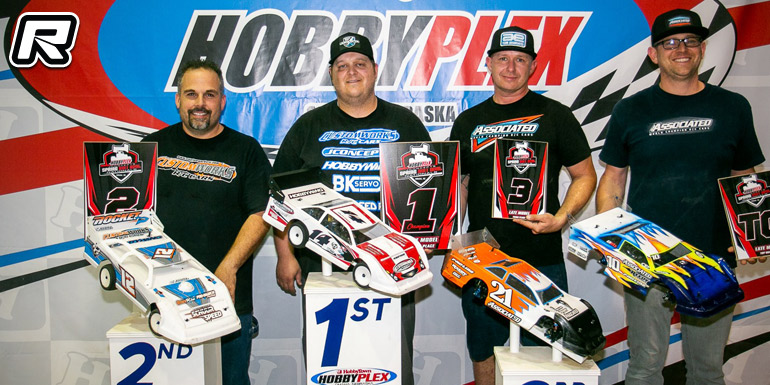 The always fun and exciting Late Model cars were on full display at the Spring Dirt Oval Nationals as Max Flurer bounced back from a slow start to the weekend and came back strong and finished the race in top form. From 3rd on the grid, Max kept his cool and navigated his way through the field and eventually found himself in 1st. From there, Max paced himself and steered clear of traffic and took a gutsy win. Custom Works' Eddie Hill, once again found the podium as he drove patiently and used his head to stay clear of any late lapped traffic mishap and finished 2nd. Jeremy Cathlina posted a remarkable jump up the grid from 5th to land himself in 3rd.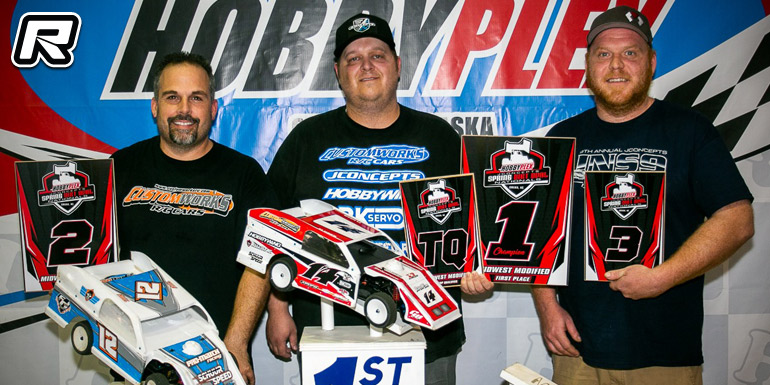 Custom Works' Max Flurer was the man of the weekend in as he piloted his Custom Works ride to a tone to tone win in the Midwest Modified class. Customs Works teammate, Eddie Hill showed great speed to challenge the flying Panda but settled for 2nd. Keith Workman took home 3rd.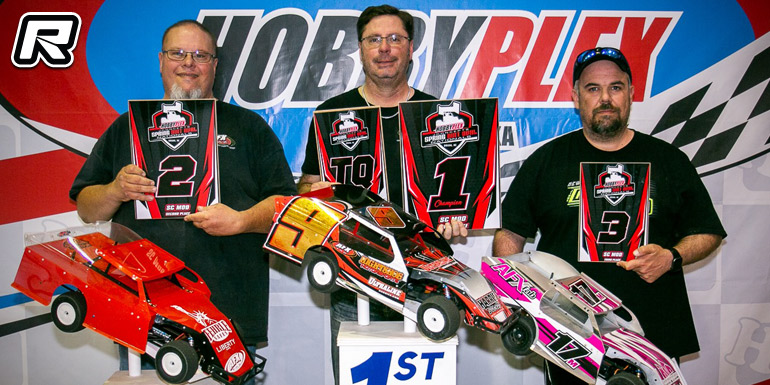 Craig Maline was on fire in the SC Modified class as he earned the overall TQ and took an exciting win ahead of a very quick Mike Archer. Mike kept is super close and in the end, the two were only separated by 1.1 seconds as it came down to a last-lap showdown. Tim Marks took home the final spot on the podium.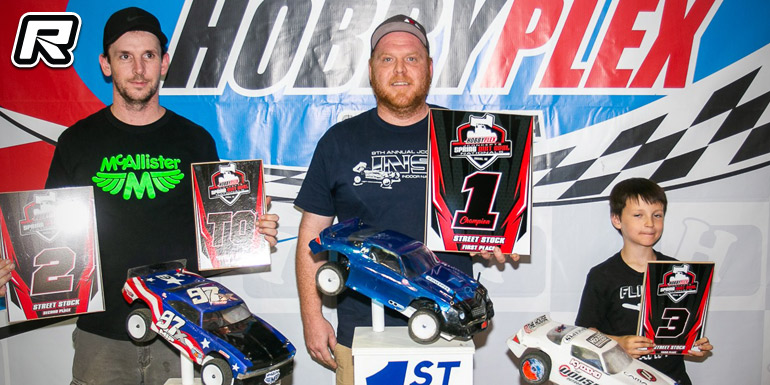 The Street Stock class saw a close head to head battle between Andy "Big Dance" Lachance and Chris Sutherland and after 4 intense minutes, the two aces were only 3.5 seconds apart. Andy stepped it up in the main and took the win with Chris 2nd and young Avery Hisel 3rd.
Source: JConcepts [jconcepts.net]
---