May 10, 2019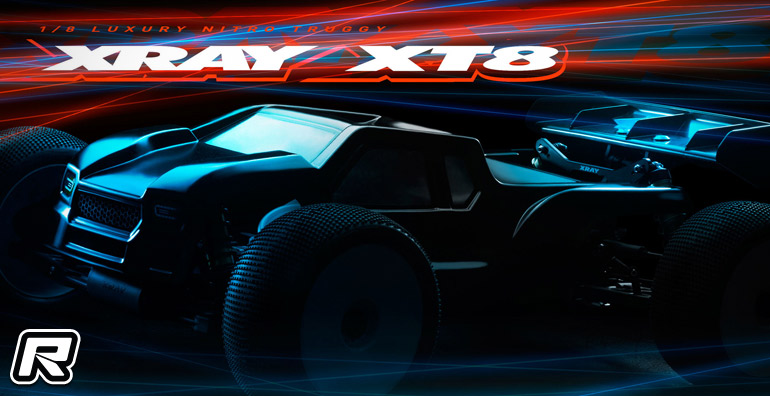 Xray have introduced their new XT8 1/8th nitro truggy kit. The kit builds on the proven XT8 platform but features refinements in the suspension and chassis area. First up is the new front suspension geometry with updated C-hubs and steering blocks. The latter are of an new design with interchangeable Ackermann plates and moulded-in threaded bushings for the kingpin screws. New to the "2019" model are also updated C-hubs to accommodate the updated steering blocks as well as CV-design driveshafts front and rear to replace the previous universal-type shafts. The chassis was updated to work with the included "soft" radio tray which is the best solution for low to medium bite track while an optional hard radio tray is available when running on high bite surfaces or in high ambient temperatures. For the rear of the truck, Xray have included a new lightweight 1-piece wing mount that is about 40 percent lighter for a lower centre of gravity and optimised overall weight balance. A new wing mount brace helps to prevent gearbox breakage as it connects the wing mount and chassis braces that help to transfer impact energy towards the chassis. Also part of the kit is an updated 7075 alloy shock rear shock tower to accommodate the new rear wing mount, updated rear uprights with larger outer bearings make for improved reliability and upgraded shock absorbers with soft compound bottom-ribbed volume compensator membranes help with suspension efficiency. The kit is rounded out by new aluminium clutch shoes as well as 2.6mm front and 2.8mm rear swaybars.
New features:
– All-new front suspension geometry featuring new c-hubs and steering blocks
– All-new new zero king pin steering block with exchangeable steering plates for Ackermann adjustment
– All-new front and rear CVD drive shafts
– All-new chassis design is now fully compatible between XT8 & XT8E platforms
– Redesigned chassis fits soft & hard radio tray to adjust flex for various track conditions
– All-new rear shock tower redesigned to fit the new wing mount and gearbox brace
– 40% lighter wing mount for super-low CG with new mounting locations
– All-new rear uprights with 8x16x5mm outer ball-bearings for increased reliability and lifespan
– All-new harder material clutch shoes for improved engagement
– 2.6mm front anti-roll bar improved corner speed
– All-new softer ribbed shock membranes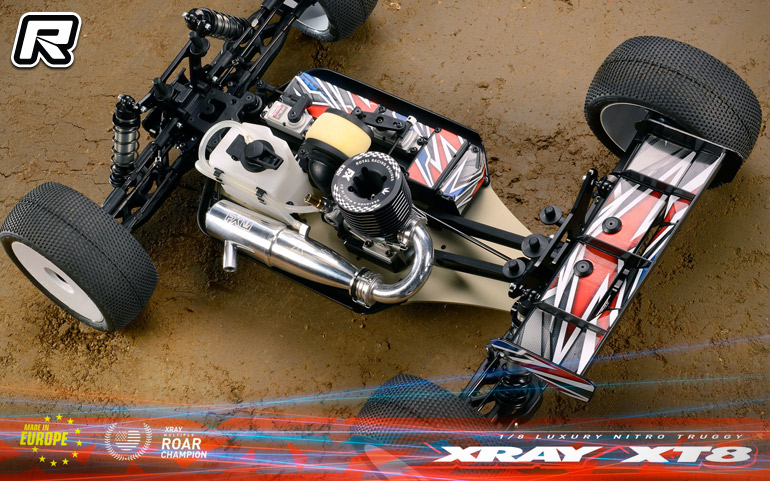 Find the full presentation here.
Source: Xray [teamxray.com]
---