June 13, 2019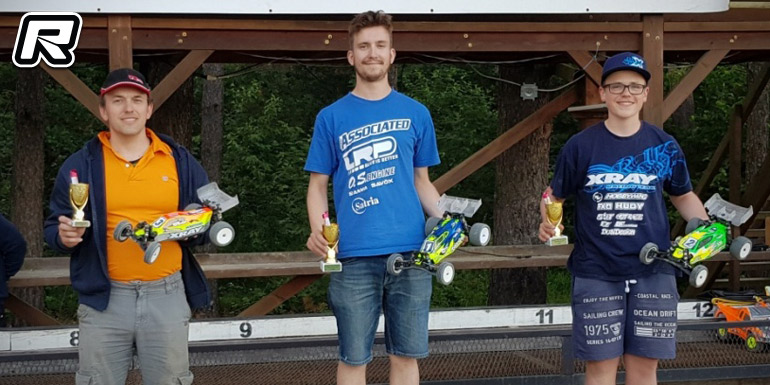 The second round of the Czech 1/10th Electric Off-road Nationals was held at the Horni Jeleni track recently. The weekend kicked off a bit delayed due to heavy rain on Saturday morning, however the track was race-ready soon so things could get underway as planned. In 2WD Buggy, it was Team Associated driver Ales Bidovsky who topped the first two qualifying rounds to secure the overall TQ. Max Götzl (Xray) took the third round with the fastest time of the day, but started 2nd on the A-main grid, while Michal Binder (Xray) was sitting in 3rd. Ales then also took the win in A1 as Max made some small mistakes, but Götzl came back with the win in A2, as Ales made a lot of mistakes, so it was all to decide in A3. Max was able to take the lead on the second lap and was able to hold it until the last one, but he made a mistake which cost him the win. So the podium stayed as it was after the qualifiers, as Michal took the 3rd place overall.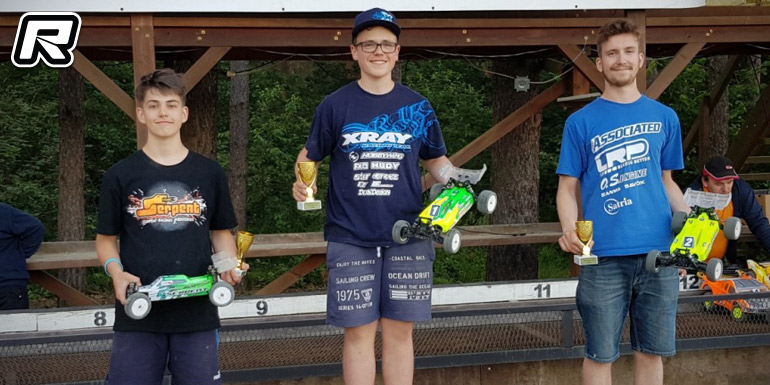 In 4WD it was Max Götzl on top of all three qualifiers with the fastest times and faster laps in every run. Ales took the 2nd place on the grid and Serpent's David Krizak came in 3rd. In the triple A-mains Max took easy wins in all three finals to take the overall victory. The podium stayed as it was after the qualifiers, with Ales 2nd and David coming in 3rd.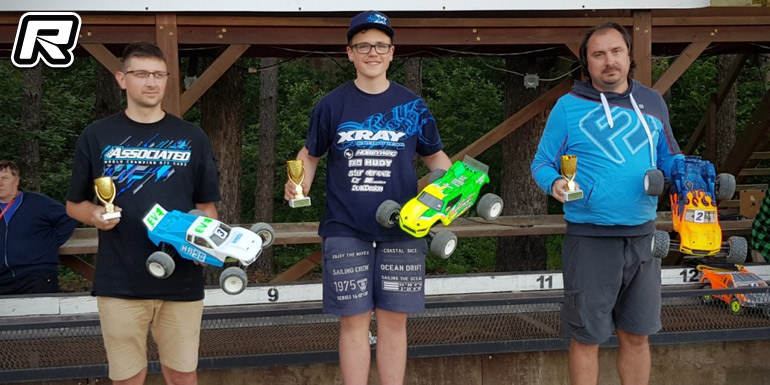 In the Truck category, Max took the overall TQ followed by easy wins in A1 and A2 to secure the overall victory. Jan Hofman took 2nd on the grid and after the mains as Rafal Ertel came in 3rd overall.
Source: Xray [teamxray.com]
---