June 26, 2019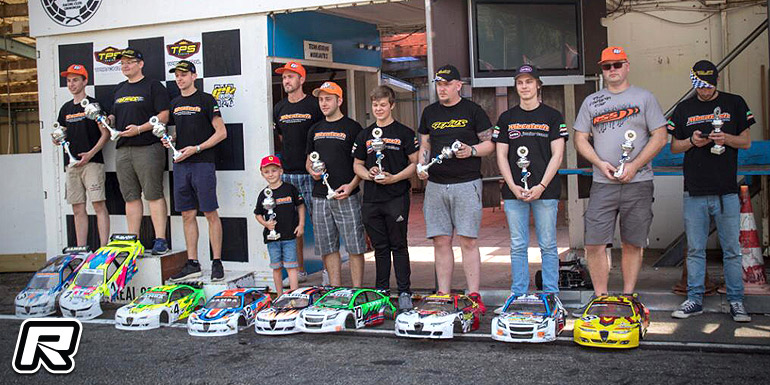 The third Large Scale Onroad Grandprix was held at the MRC REAL80 club in Groningen, The Netherlands last weekend. 48 Touring and four Formula drivers signed in, making for some competitive racing. Friday saw controlled practice, however due to rain it wouldn't take place but thanks to a drying track later that day the drivers were able to get at least some laps in. Qualifying on Saturday was topped by a nice BBQ and with the ever improving grip and the super-pole race, a first for the REAL80 club, things came along nicely for the highlights on Sunday. In the Touring A-final it was Bernard-Alain Arnaldi who did not give away the first place from start to finish. Arnaldi has been unstoppable this year, winning every race and having scored an extra point in Leipzig and Groningen for taking the top qualifier spot. Even with a 4th and last race to go in Zagreb, Arnaldi has crowned himself winner of the GP Series and this year also as the European Champion.
The other 9 participants had a hard time fighting for their spot in the final. The 2nd and 3rd place was fought hard for and ultimately it was Patrick Folman with the runner-up spot from Giovanni Verbrugghe in 3rd.
Touring Car final results:
1. Bernard-Alain Arnaldi – 103L 30:05.873
2. Patrick Folman – 103L 30:16.255
3. Giovanni Verbrugghe – 102L 30:00.166
4. Markus Feldmann – 102L 30:02.448
5. Maximilian Hornig – 102L 30:15.078
6. Sindre Undheim – 101L 30:06.486
7. Rick Van der Bol – 101L 30:10.356
8. Marius Hetland – 101L 30:12.969
9. Hessel Roskam – 100L 30:07.551
10.Andrea Catalani – 32L 9:54.973
Fighting for the title in the Formula class, Tobias Gagesch was unstoppable as he won with a big margin. Andreas Blum came in 2nd, Richard Hielkema ended the day on the 3 spot.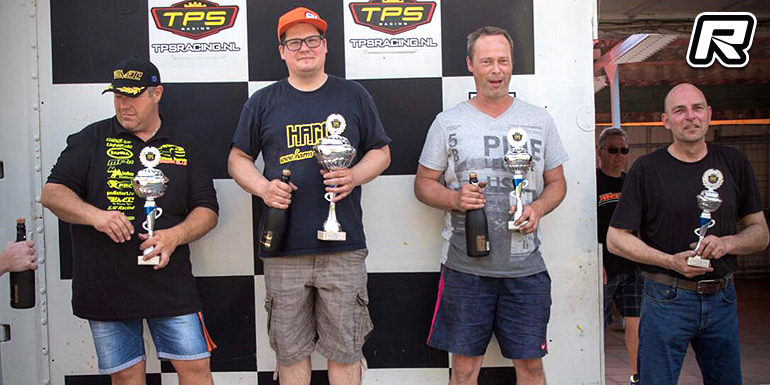 Formula final results:
1. Tobias Gagesch – 81L 25:12.232
2. Andreas Blum – 79L 25:13.833
3. Richard Hielkema – 70L 25:26.047
4. Patrick Reints – 32L 10:30.665
Thanks to Martijn Spaans for the report.
---