June 24, 2019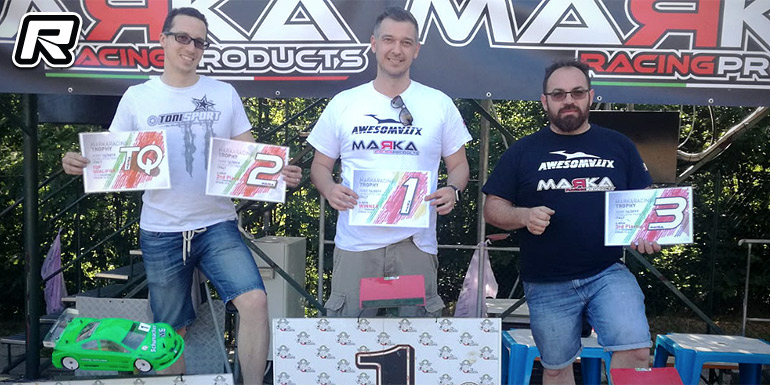 The second round of this year's Marka Racing Trophy was held at the La Valletta track in Varese, Italy. In Touring Stock 13.5 Luca Pelagotti (Schumacher) had to fend off the attacks of Nik Di Palma (Awesomatix) in the opening A-main final. Fascinating and with great sportsmanship it was Pelagotti with the 2nd place as Di Palma was able to pass him ultimately. In the second final Pelagotti managed to maintain the 1st position until the end while behind him it was Davide Gianuzzi (Awesomatix) who recovered from the 4th starting position. The third final saw a masterpiece of Gianuzzi, who started very well to gain one position after another until he got close to Pelagotti and ultimately got past. When the dust had settled Gianuzzi took the overall win from Pelagotti in 2nd and Di Palma in 3rd position.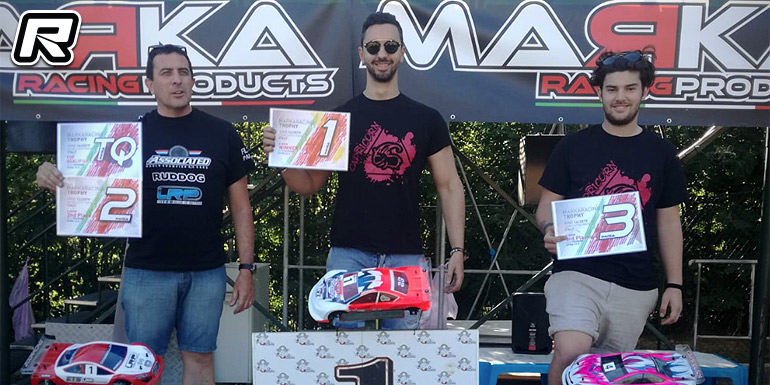 The Touring Efra 13.5 was lead by Flavio Paladin (Team Associated) and Andrea Simari (Capricorn) with the latter holding the upper hand after the mains thanks to putting a lot of pressure on Paladin, who had to settle for 2nd overall. Belotti (Capricorn) would end up on the 3rd spot overall.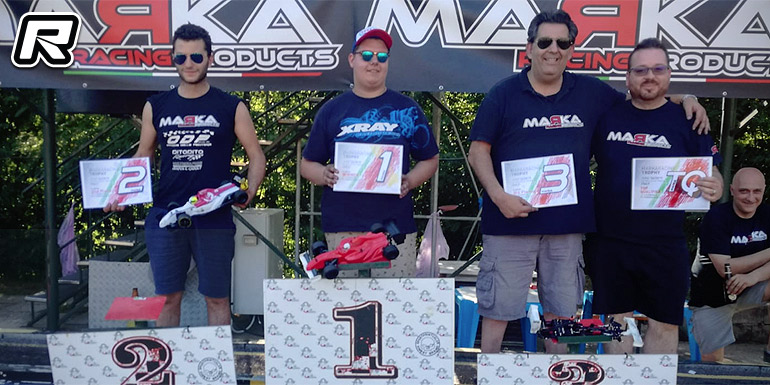 The Formula class had Fabrizio Villa (Rocket) taking the overall TQ, however he failed to conserve his performance for the main finals and so he ended the day on the 4 spot and behind 3rd placed William Carrato (Fenix) who snatched the final podium spot thanks to a solid performance. The 2nd place went to Brayan Ferrara (Serpent) who won a final, but it was not enough to take the 1st place that was obtained by Leo Bottinelli (Xray).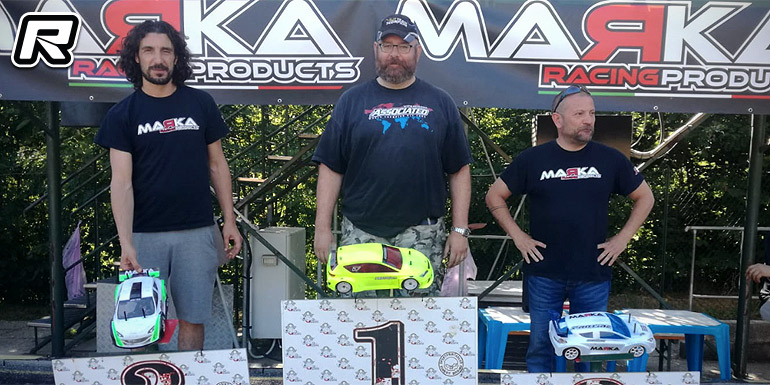 As a debut on this track the Touring FWD category saw Andrea Tonini drive his Destiny to victory ahead of Roberto La Prova (Race Opt) and Incalza (Race Opt).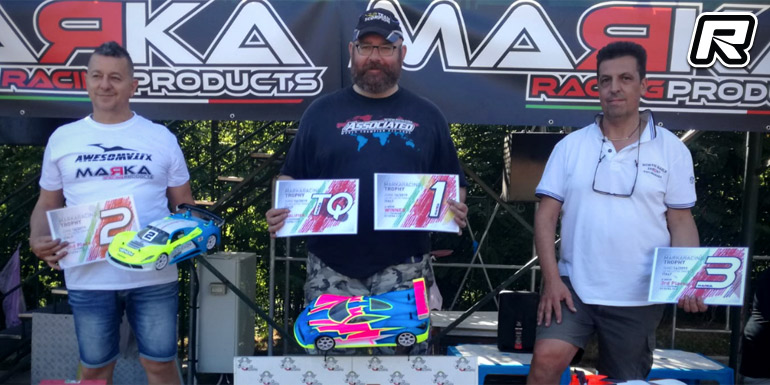 Another debut was the Touring GT 21.5T category that again saw Andrea Tonini on the top step from 2nd placed Tony Simari (Awesomatix) and 3rd placed Beppe Di Vincenzo (Yokomo).
Source: Marka Racing [markaracing.com]
---