June 25, 2019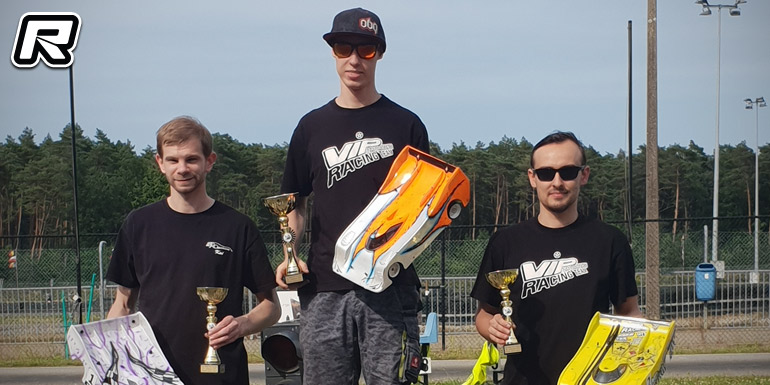 Following a small 7-weeks break the RC-Lemans Series held round 2 of their 2019 season at the Belgian Genk track last weekend. With rain at the opening round things would change dramatically as sunny and hot weather was pleasing the drivers. Round 2 attracted new drivers for the LMP2 class and both the fast LMP1 and stock LMP2 class would be held with nearly full A and B mains which added to the great racing action. Thomas Stenger, reigning German 1/12th Stock champion, took the overall TQ with a new lap and track record in LMP2 and in front of reigning LMP2 champ, Rainer Schad. Mathijs Hermens came in 3rd from Michel van der Velden and Michael Holla. Over in LMP1 it was Kai Altmann with wins in all three qualifiers for the overall TQ from Tobias Weist in 2nd. Round 1 winner, Timo Schad came in 3rd to round out the qualifying top 3. Reigning LMP1 champion Tim Altmann came in 4th after only making the B-main at the opening round. Andreas Dick would complete the top 5 for now.
The opening LMP1 A-main saw Timo getting past Tobias in the opening stages, starting a 2-horse race for the win between Kai and Timo. Unfortunately Kai later made a mistake which allowed Timo to get past and to take the win in front of Tobias, who came in 2nd some six seconds down. Tim would end the A1 in 3rd. A2 saw the top 3 opening an early gap. This time Tobias was hot on Kai's heels while Timo waited for his chance. Tobias was looking for a gap but Kai kept a close line and when both made contact, it was Tim who made it a 3-horse race as Timo lost a place following a mistake. In the closing stages Tobias had to let Kai go while he had to defend from Tim who was in Weist's slipstream. In the end it was Kai with he win a good second in front of Tobias who was able to fend off a last second attack of Tim. The third and final A-main would then bring the decision between Kai, Tobias and Timo. Right after the start Timo made contact with Tobias and spun off while Tim and Tobias also made contact. This allowed the field to get past with Kai taking the lead while Andreas Dick saw his chance for some valuable points. Unfortunately Andy later suffered from a temperature shut off while Timo was on his way back to the front of the field. Ultimately Timo got past Kai to take the win and with it the overall from Kai in 2nd and Tobias in 3rd.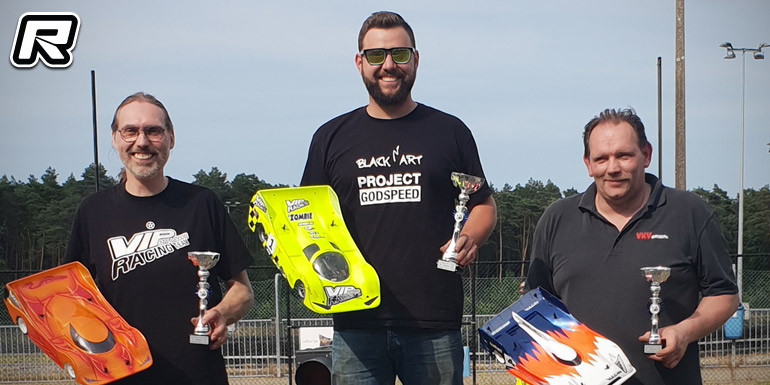 Over in the LMP 2 class it was Thomas who brought home a dominant win in A1, some ten seconds in front of Mathijs and Michel. Rainer ended on the 4 spot following some mishaps. In A2 it was again all-Thomas and with a win he sealed the bag with the only 24-laps run of the weekend. Rainer narrowly missed out the 24th lap in 2nd with Michel coming in 3rd in A2 also. A3 then featured some rare mistakes of Thomas which made the battle for the remaining podium spots interesting again. Rainer looked strong in front of a storming Mathijs who later had a mishap, meaning he was out of the podium game. Michel also was hot on the heels of Rainer but it wasn't to be and Rainer took the win some six tenths of a second in front of Michel. Ultimately it was Thomas with the win from Rainer and Michel.
Source: RC-Lemans [rc-lemans.de]
---