July 18, 2019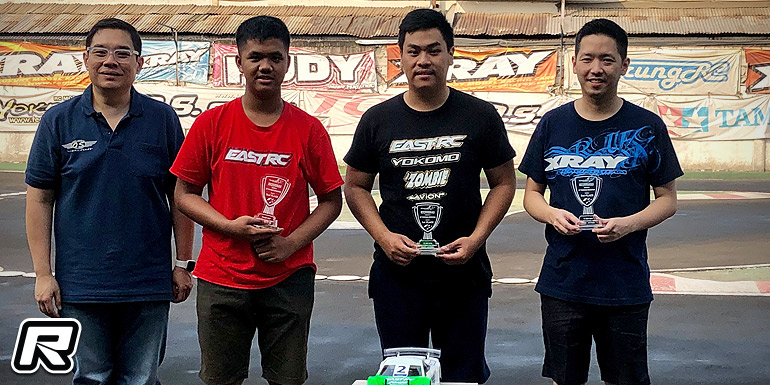 The second round of Indonesian EP Onroad National was held at Sunter International Speedway in Jakarta, with Touring Modified being the primary class. It was the current standings leader, Christian Mamesah who took the overall TQ spot ahead of Bowie Ginting and Suwardi Suliandy. However the main finals went into Bowie Ginting's favour who secured the overall victory by winning A2 and A3, followed by pole sitter Christian Mamesah in 2nd and Ronny Suwarto in 3rd.
Final results:
1. Bowie Ginting – Yokomo/Zombie
2. Christian Mamesah – Serpent/Hobbywing
3. Ronny Suwarto – Xray/Muchmore
4. Suwardi Suliandy – Xray/Muchmore
5. Hijrah Saputra – Yokomo/Hobbywing
6. Chandra Yosef – Xray/Hobbywing
7. Clarence Hartono – Xray/Hobbywing
8. Rudi Hardjo – Sworkz/Hobbywing
9. Rizki Azhari – Yokomo/Hobbywing
10.Arya Seta – Xray/Dash
Thanks to Bowie Ginting for the report.
---